Please note: registration for this retreat will open in April.


La mente di amore trasforma le difficolta'
"The Mind of Love transforms all difficulties"
This is retreat is a special opportunity for Italians to receive teachings directly from Thich Nhat Hanh and the entire Plum Village community, with consecutive Italian translation for all activities.
We look forward to welcoming several hundred members of our Italian sangha, as well as new practitioners, for this joyful retreat at the end of summer. Non-Italian speakers may also register for this retreat.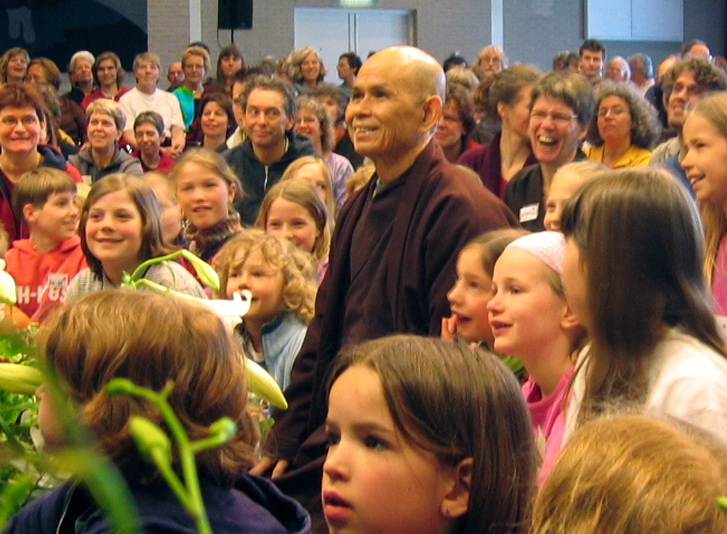 This is a time to deepen our practice together as a "fourfold sangha", a spiritual family. It is also a chance to nourish our peace and joy, and experience real transformation and healing.
Happiness is possible only with true love.
True love has the power to transform and heal our condition and can give our lives deep meaning. By learning ways to generate and nurture the mind of true love we can understand how to heal anger, hate, insecurity and loneliness.
Thay's teachings on true love are clear and concrete. Each one of us can apply them in our daily lives, and they are sure to bear fruit.
We look forward to seeing you at this beautiful retreat.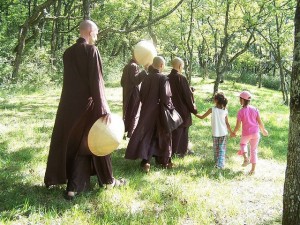 La felicita' e' possibile solo con il vero amore.
Il vero amore ha il potere di trasformare e risanare la nostra condizione e puo' dare alla nostra vita un significato profondo.
Quando impariamo modi per generare e nutrire la mente del vero amore sappiamo come guarire il malessere della rabbia, dell'odio, dell'insicurezza, della solitudine.
Gli insegnamenti sul vero amore sono chiari, e realizzabili.
Chiunque puo' trarne beneficio.
Please note: We are unable to offer a special children's program or teens program for this retreat. Parents are responsible for taking care of their children at all times.

Single women and couples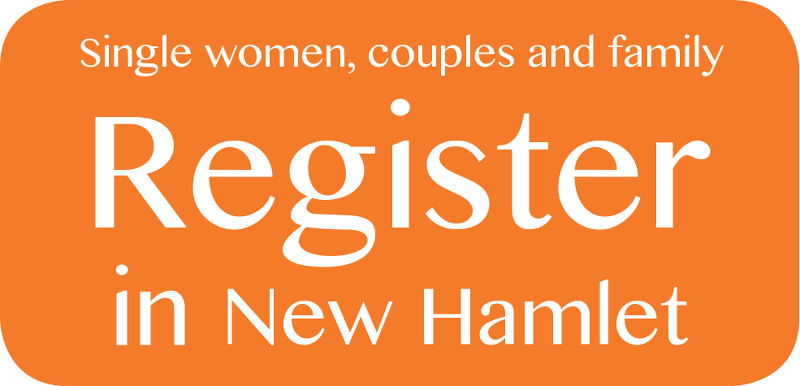 Registration in New Hamlet will open soon.
Please read here to learn about our renovations.
During this time, all programs at Lower Hamlet will be in English, hosted at Middle Hamlet.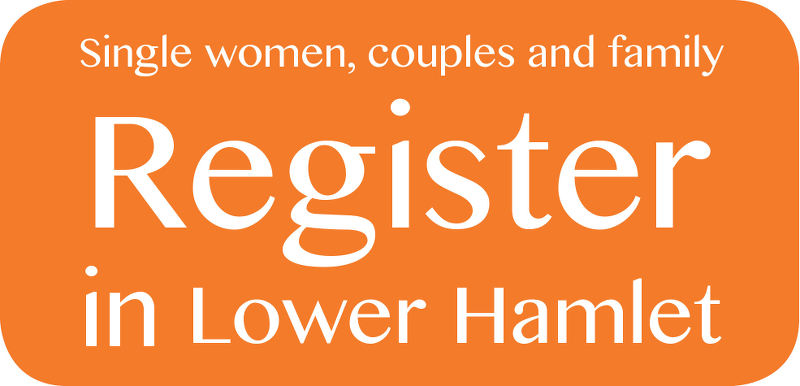 Registration in Lower Hamlet will open soon.
Single men, couples and women above 35