"For me, there is no happiness without freedom and freedom is not given to us by anyone; we have to cultivate it ourselves."
Thich Nhat Hanh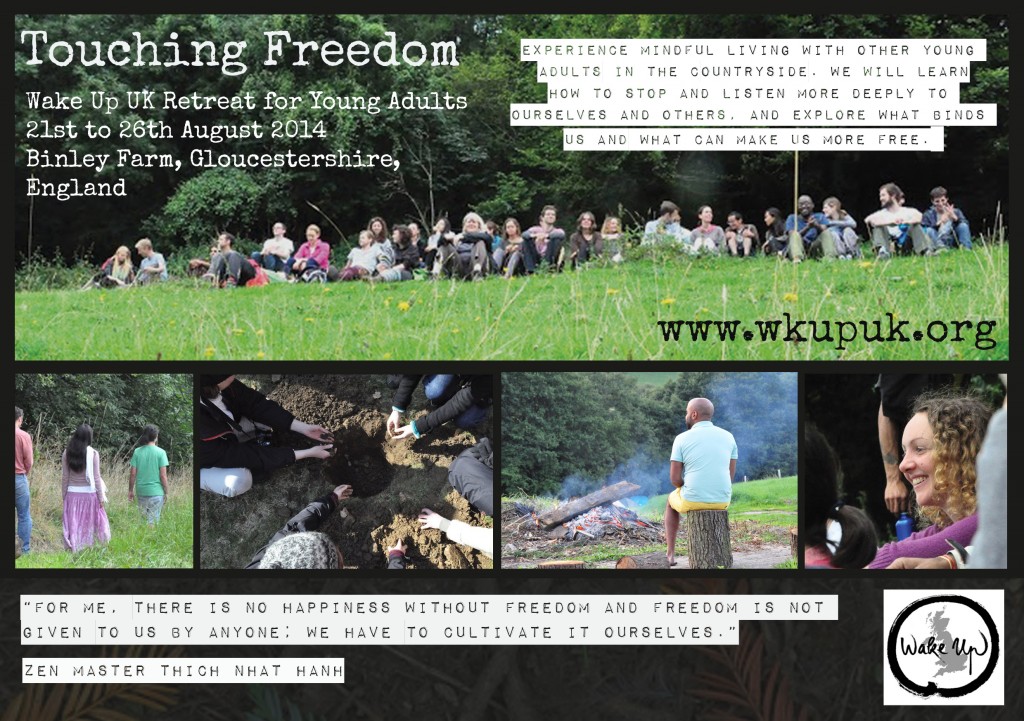 Experience mindful living for 5 days with other young adults in the tranquil countryside in Gloucestershire, south-west England.
In today's hectic world, we all experience stress, pressures, anxiety about the future and strong emotions – how can we touch peace and freedom in the midst of all this?
On this retreat, we will:
explore and practice mindfulness inspired by the tradition of  Zen master Thich Nhat Hanh
share our life's aspirations, joys and challenges in small groups
have workshops to discover and express our creativity
go for long walks in nature
have sessions of deep relaxation and mindful movements
listen to talks
enjoy simple home-cooked organic vegetarian meals
have space for personal reflection and solitude
learn how to stop and listen more deeply to ourselves and others
explore what binds us and what can make us more free
Practising together as a community of friends, we can create a strong collective energy of mindfulness that can nourish our joy, heal our pains, develop our understanding and love and touch freedom in the here and now.
The retreat will be facilitated by former monk and teacher Michael Schwammberger and practitioners from Wake Up communities in the UK.
For more details, click here