This summer, we are so happy to open again to welcome families with children and teens as well as individual practitioners to join us in a festive season of mindful living. It is a time to be nourished by deep yet accessible teachings, the peace and splendor of the summer countryside and the joy of community.
The teachings and practices will be for all ages with tailored programs for children and teenagers.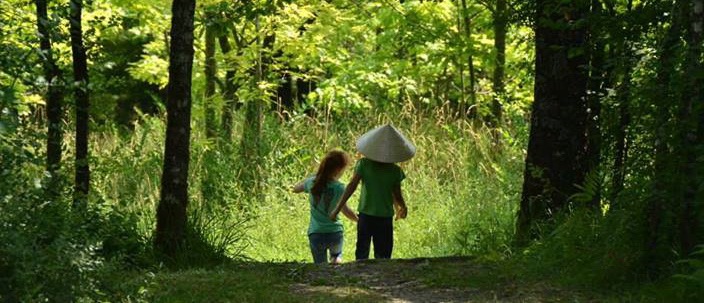 Children's Program
French children's program – Upper Hamlet
Italian children's program (Week 1 only) – Upper Hamlet
Spanish children's program (Week 2 only) – Upper Hamlet
English children's program – Lower Hamlet
German children's program (Week 1 only) – New Hamlet
Dutch children's program (Week 2 only) – New Hamlet
Teens' Program
Teen boys' program (English and French) – Upper Hamlet
Teen girls' program (English and French) – New Hamlet
---
Keeping our guests and our community safe
We continue to be mindful of the situation with Covid-19 and have put in place a number of measures to ensure everybody's safety.
Please read and review our Health Protocols thoroughly before registering for this retreat.
---
Registration
To allow as many families as possible to enjoy a summer of practice in Plum Village, we can only accept one week reservations, from 15th to 22nd July or from 22nd July to 29th July.
You can find out more about the different hamlets here.
The children and teens' programs often fill up quickly. But please do check back around 7 May in case of cancellations.
UPDATE – Upper Hamlet is now fully booked for adults, teens and children programs of all languages.
---
Volunteering
There is an opportunity for experienced practitioners to join us and serve as volunteers supporting the retreat. Please apply here.
More information about Plum Village Retreats
You can find more information about visiting Plum Village for a retreat on this page.
For practicalities such as transportation, arrival and departure, what to bring and what to wear, please see our practicalities page.