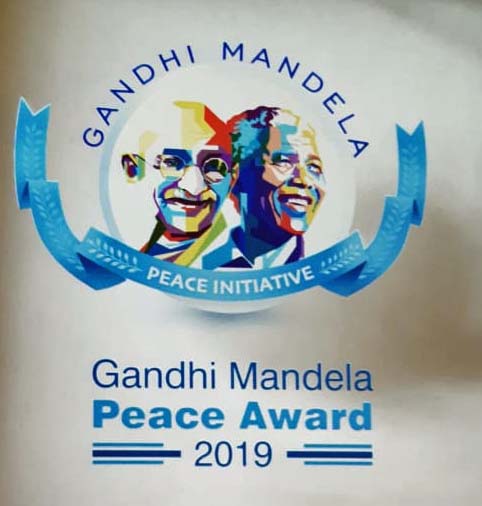 In his speech at the award ceremony the convener of the event mentioned that the award was being presented to the Zen Master for his "Impact on Spirituality" and said that "Thich Nhat Hanh is the 'Father of Mindfulness' whose teachings have changed the lives of millions of people world wide".
The award was presented to the Ahimsa Trust Sangha who received the plaque on behalf of Venerable Thich Nhat Hanh. The ceremony was well attended with members of both Mahatma Gandhi's family and Nelson Mandela's family present.
The jury members of the peace award include eminent social workers, journalists and business persons. The Chief Guest at the ceremony was the veteran politician and renowned scholar Dr. Karan Singh, who had hosted Ven. Thich Nhat Hanh on his last visit to India in 2008.