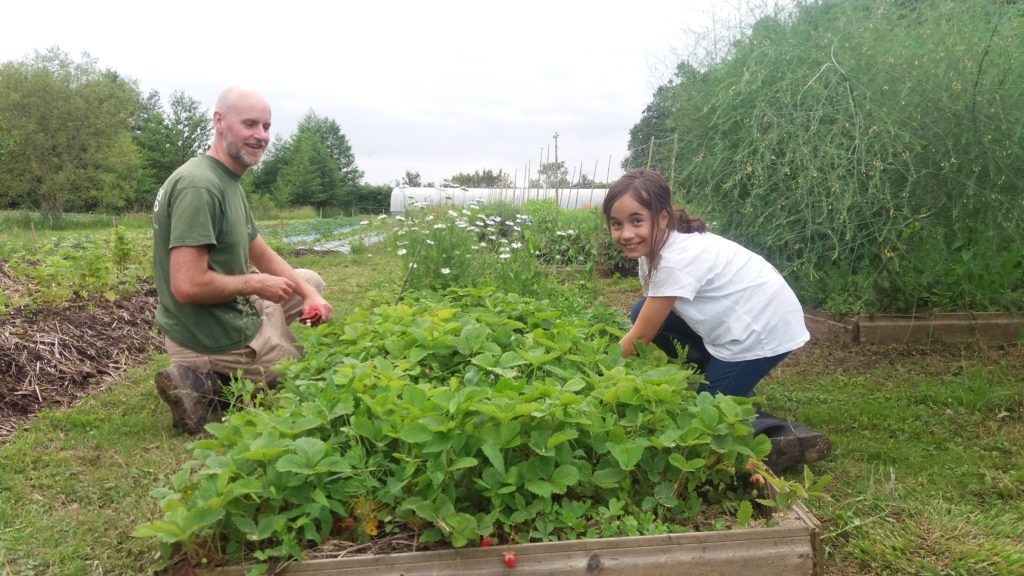 Plum Village has started three small, diversified, organic vegetable farms: one in the Upper Hamlet (with the monks and lay men), one in the Lower Hamlet (with the nuns and lay women) and one in the New Hamlet (with the nuns and lay women).
The Happy Farms actively promote mindfulness, community-building and sustainability. Those working on the farms (the "Happy Farmers"!) cultivate the land mindfully, and together with Plum Village monks and nuns, host retreats, experience weeks, guided tours, and workshops.
We are honoured to be fulfilling Thich Nhat Hanh's dream of establishing the farms, and turning the land into a beautiful sanctuary for farmers, retreatants, volunteers and other local natural inhabitants. The Happy Farms offer nurturing environments in which to practice, heal and reconnect with Mother Earth through mindful agriculture. They are a concrete expression of meditation engaged with action, in the area of ethical and sustainable vegetable farming.
Find out more on the Happy Farms website.
Discover more about Plum Village and ecology