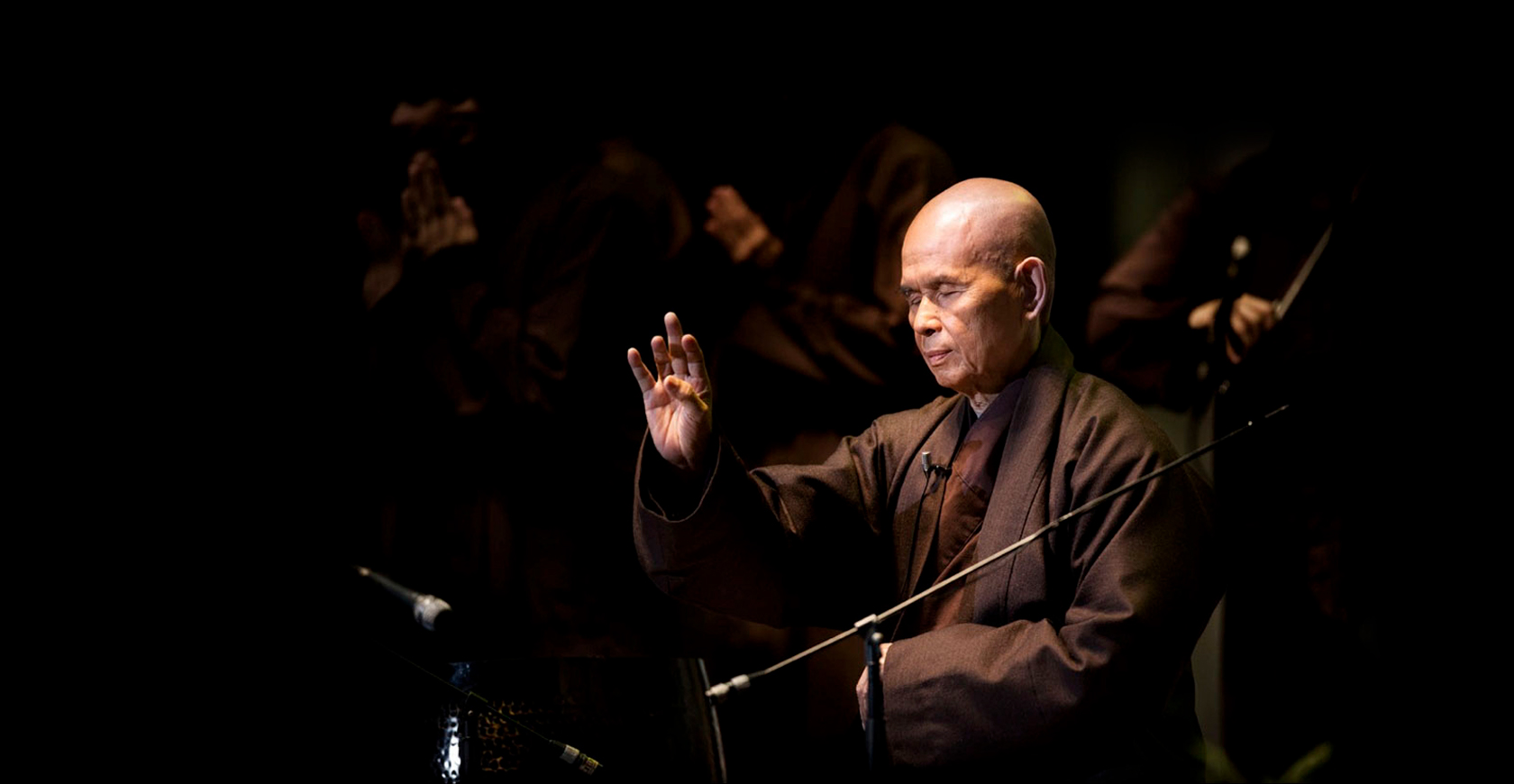 Komunitas Internasional Plum Village mengumumkan wafatnya guru kami yang tercinta dengan damai, Master Zen Thich Nhat Hanh, di WiharaTừ Hiếu di Huế, Vietnam, pada tanggal 22 Januari 2022, pada umur 95 tahun.
Kami mengundang seluruh keluarga spiritual global untuk mengheningkan cipta sejenak, kembali ke napas sadar-penuh, dan mengingat Thay dalam hari kita atas segala upaya perdamaian dan aksi belas kasih yang Thay telah berikan ke dunia.
Zen Master Thich Nhat Hanh adalah pemimpin spiritual dunia, penyair, dan aktivis perdamaian, dikagumi di seluruh dunia sebagai perintis ajaran sadar-penuh (Bahasa Inggris:mindfulness; Pali:sati; Sansekerta:smṛti), etika global, dan perdamaian.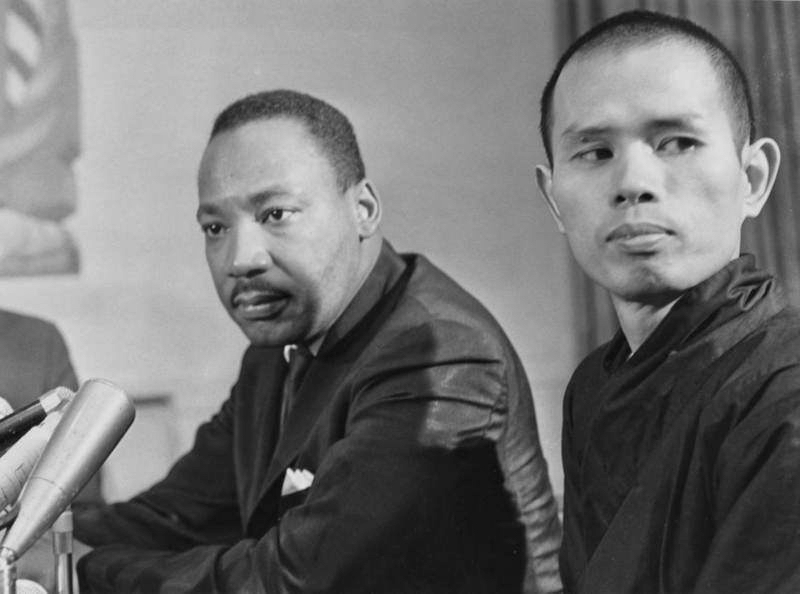 Kisah Hidup
Setelah ditahbiskan sebagai biksu pada usia 16 tahun di Vietnam, Thich Nhat Hanh memimpikan Agama Buddha Terapan yang secara langsung dapat menjawab dan memenuhi kebutuhan masyarakat.
Beliau adalah seorang guru dan aktivis sosial terkemuka di negara asalnya sebelum diasingkan karena menyuarakan perdamaian.
Di Barat, dia memainkan peran kunci dalam memperkenalkan ajaran sadar-penuh dan membangun komunitas yang berlatih sadar-penuh (sangha) di berbagai belahan dunia. Ajarannya telah membawa pengaruh luas kepada dunia politik, pengusaha, aktivis, guru, dan banyak lagi lainnya.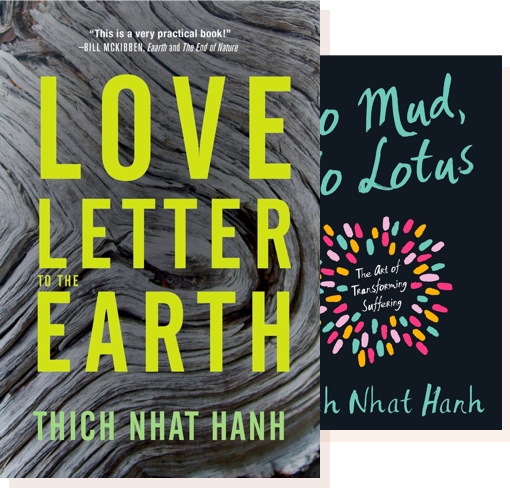 Penulis Buku Terlaris
Thich Nhat Hanh telah menerbitkan lebih dari 100 buku, termasuk buku klasiknya seperti The Miracle of Mindfulness (Keajaiban Hidup Sadar) and Peace is Every Step (Damai Setiap Langkah)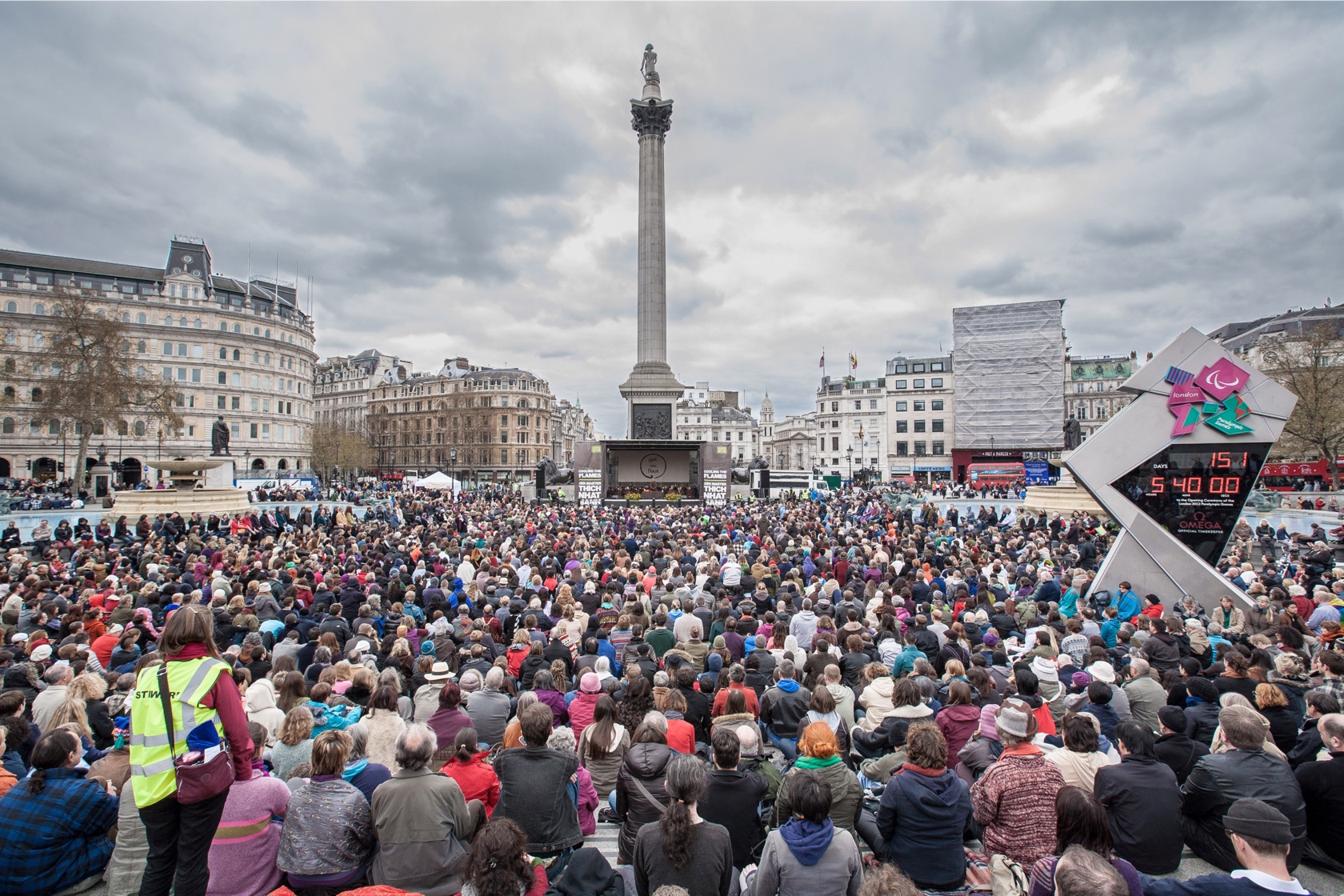 Membuat Agama Buddha Terjangkau
Melalui ajarannya yang sederhana namun mendalam, ajaran sadar-penuh telah menjangkau arus utama dalam masyarakat (mainstream).
Dengan energi sadar-penuh, tindakan apa pun dalam kehidupan kita sehari-hari—termasuk berjalan, makan, menggosok gigi, atau mencuci piring—dapat menjadi menyenangkan, relaks, dan bermakna. Ini adalah pendekatan revolusioner yang menghadirkan kedamaian, kejernihan, dan kearifan.
Pemimpin Spiritual Global
Beliau telah menerapkan kearifan Buddhis dalam setiap aspek masyarakat, termasuk dunia pendidikan, dunia bisnis, teknologi, serta krisis lingkungan.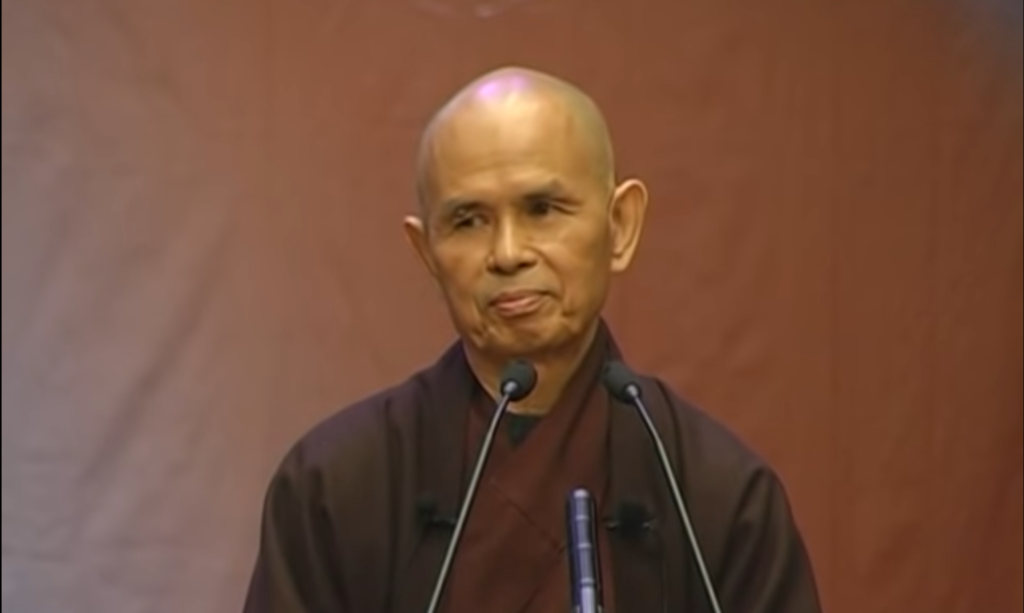 ---
Ahli Ajaran Buddha
Thich Nhat Hanh telah mempersembahkan terjemahan modern untuk teks-teks utama Ajaran Buddha dan mengangkat sejumlah besar masalah global.
Are you a journalist or media organisation? Visit our Press Resources.
Master Kaligrafi
Kaligrafi dari Thich Nhat Hanh yang sederhana dan elegan mengandung ajaran mendalam, dan telah ditampilkan dalam beberapa pameran kaligrafi di dunia.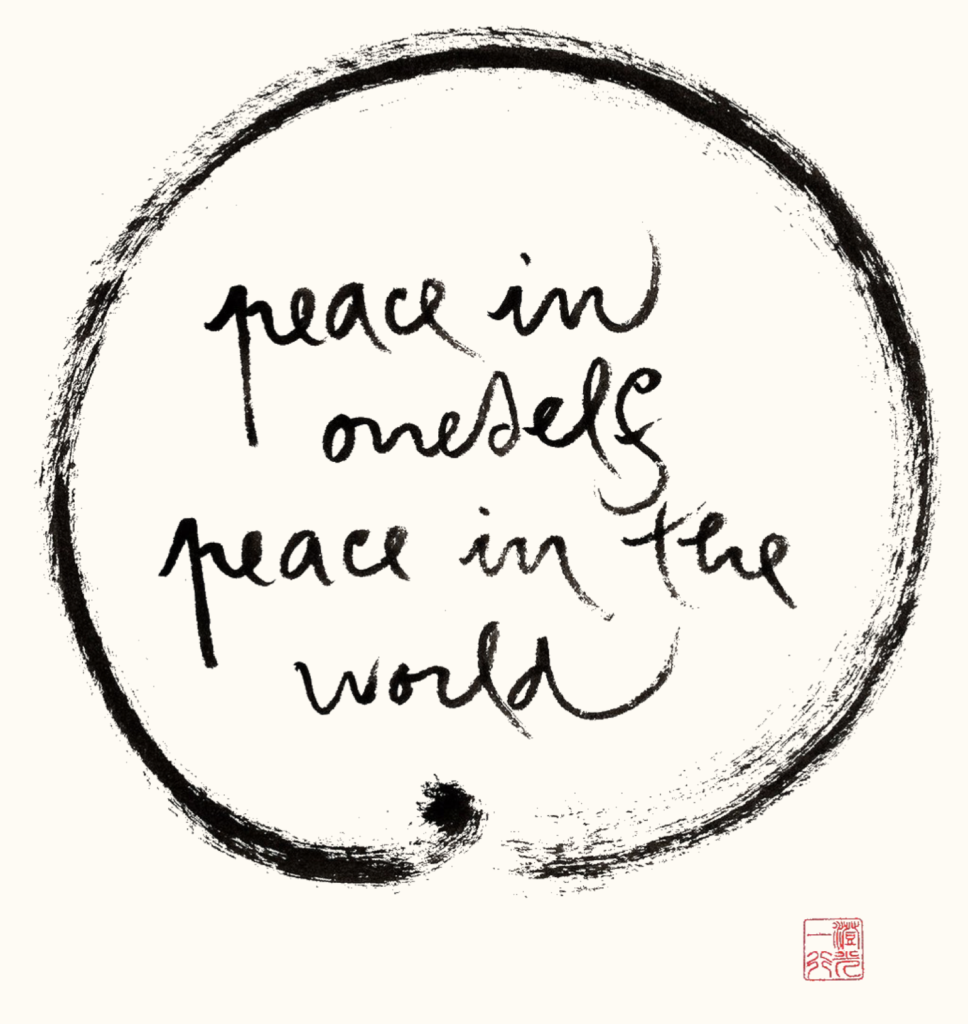 Kesehatan & Berita Terkini
Pada tanggal 11 November 2014, sebulan setelah ulang tahun beliau yang ke-89, Thich Nhat Hanh mengalami pendarahan otak parah (stroke).
Kami berterima kasih karena Anda terus mengirimkan energi belas kasih dan pemulihan untuk mendukung proses pemulihan beliau.
Berita Terkini
---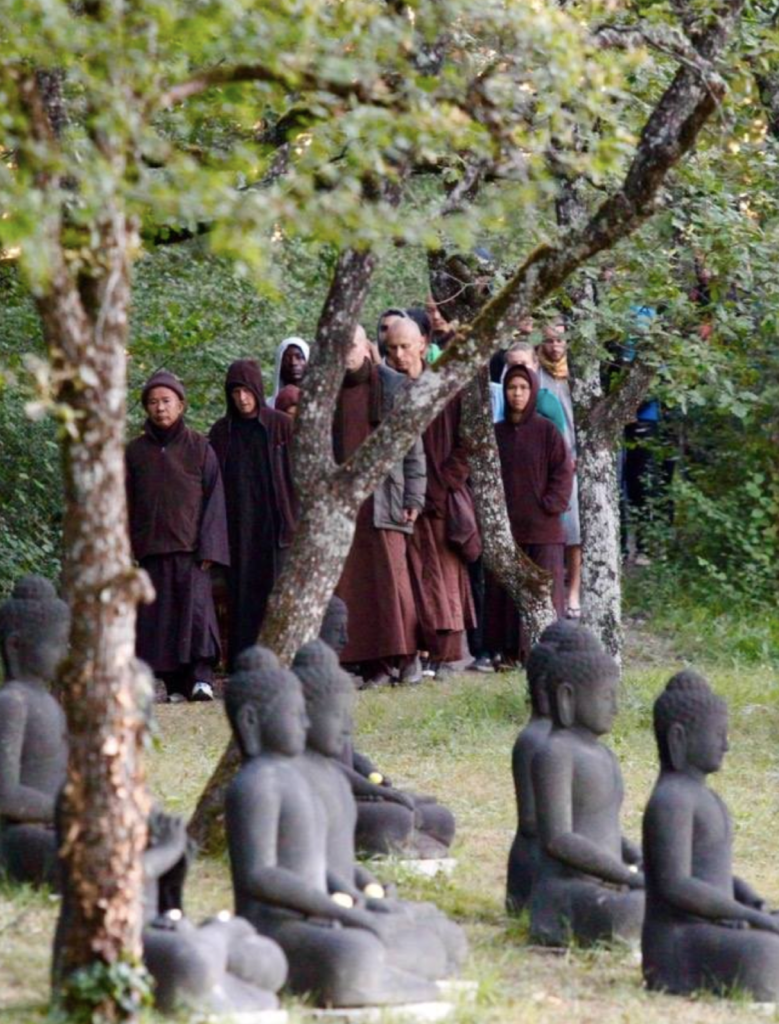 Temukan ajaran beliau
Komunitas Thich Nhat Hanh adalah kelanjutan beliau
Thich Nhat Hanh telah mengadakan banyak retret di berbagai belahan dunia. Murid-murid monastik dan umat awam menjaga ajaran beliau tetap hidup dan terus mengadakan retret yang mengubah hidup banyak orang.