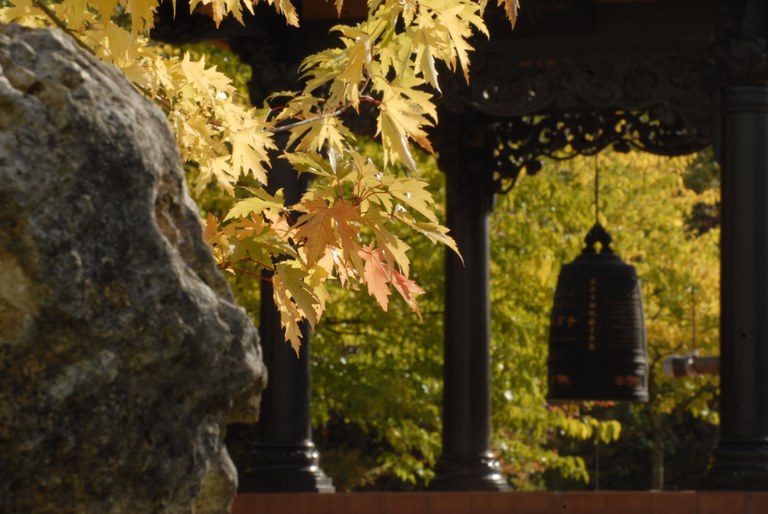 A retreat at Plum Village is an opportunity to experience the art of mindful living. We do everything in a spirit of meditation, whether it is walking to the bathroom, washing the dishes, or listening deeply to the sound of the bell.
The daily schedule in Plum Village varies depending on the season and the retreat, and varies slightly between the different hamlets. Every day we practice Sitting Meditation, Walking Meditation, mindful eating and mindful working together as a community. There is always a period of "Noble Silence" from the last evening activity until after breakfast the next day. One day a week is always designated Lazy Day, with no formal practice schedule.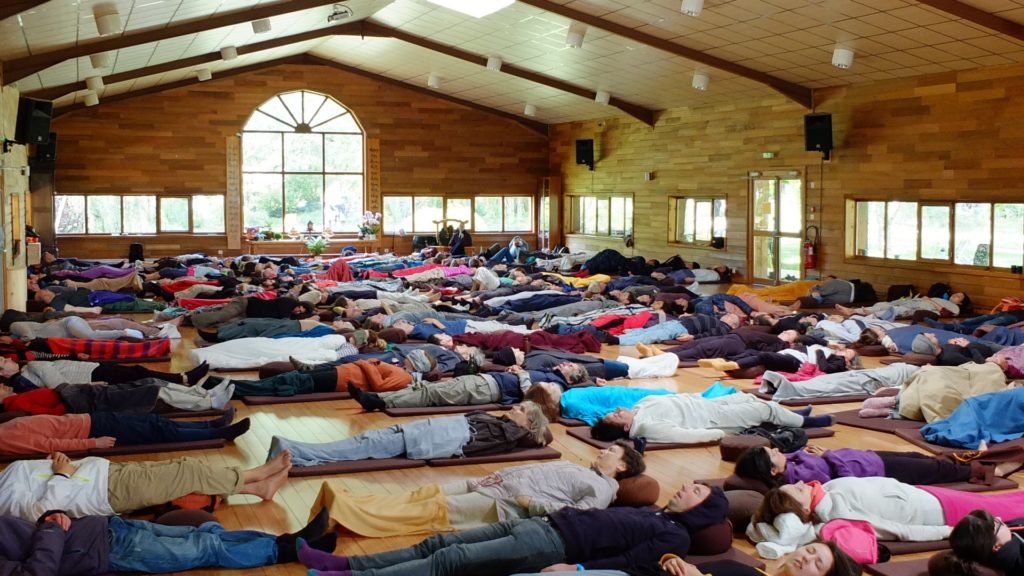 During our special retreats, such as the Summer Opening Retreat, 21-Day Retreat and so on, we usually have four Dharma Talks a week, for which the whole community gathers in one hamlet for the morning. The talk is usually offered by one of our Dharma teachers (or by Thay (Thich Nhat Hanh) through a recorded-DVD) and is followed by Walking Meditation all together through the beautiful orchards and woods.
During our Spring, Autumn and Rains Retreats, the whole community gathers on Thursdays and Sundays for a full Day of Mindfulness in one of the hamlets. The rest of the week we spend in our "home hamlet".
When you arrive we offer a full Orientation about Plum Village mindfulness practice and the practice schedule for your stay.
Here is what a typical day in Plum Village might look like
5:00am: Wake Up Bell
6:00am: Sitting Meditation
(followed by Sutra Reading / Touching the Earth / Slow Walking Meditation)
7:30am: Breakfast
9am: Dharma Talk / Class / Presentation / Working Meditation
11:30am: Walking meditation (outdoors)
12:30pm: Lunch
1:30pm: Rest / Optional Guided Relaxation
3pm: Service Meditation
6pm: Light dinner
8pm: Dharma Discussion, Personal study time, Sitting Meditation or other collective practice
9.30pm: Noble Silence begins
10pm: Lights out
There is often time in the early morning or late afternoon for personal exercise (eg. Yoga, Chi Gong, Tai Chi, Jogging) or, depending on the weather, group sports (football, volleyball, frisbee etc).