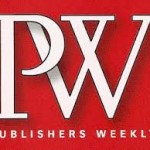 Released just one day before the terrorist attacks on New York City and Washington, D.C., Anger: Wisdom for Cooling the Flames, by Vietnamese Buddhist monk, teacher and peace activist Thich Nhat Hanh, quickly moved onto extended bestseller lists, spurring a trip back to press, for a total of 37,000 copies. "Penguin Putnam realized that we had a book that could help people. So we put some muscle behind it," said Amy Hertz, who edited the book for Riverhead.
Caught in California the day of the attack, Thich Nhat Hanh, whose Living Buddha, Living Christ (Riverhead, 1997) has sold more than 200,000 copies worldwide, decided on his own to fly to New York as soon as possible, arriving on September 21. Simultaneously, said Hertz, Penguin Putnam made "a lot of last-minute phone calls to radio stations and newspapers" and arranged a satellite TV tour, which resulted in "six hours of interviews" on Tuesday, September 25. In addition, that evening, Thich Nhat Hanh delivered a talk called "Embracing Anger" to a crowd that overflowed Riverside Church on Manhattan's far Upper West Side.
When PW met with the brown-robed monk the next day, in a secluded sitting room at Union Theological Seminary on the leafy Columbia University campus, Thich Nhat Hanh's mind was on more pressing issues than book sales. In attendance were several of his followers and former U.S. ambassador to the U.N. Andrew Young, wearing a small American flag pin on his dark suit. Young explained that he was a longtime friend and admirer of the Buddhist teacher.
Thich Nhat Hanh sat on a sofa next to Young, and moved only rarely during the hour he spent with PW. "Originally our schedule did not include New York," said the monk, who turns 72 next year. "But I offer a practice that can help relieve people's suffering. In a time like this, everyone must know how to deal with anger, how to recognize it and transform it."
"This book is not a result of research, It is based on very concrete experiences," added Thich Nhat Hanh, who was nominated for the Nobel Peace Prize in 1967 by Dr. Martin Luther King. Though Anger is aimed at individuals, not governments, the monk believes that its message applies to the current crisis. Thich Nhat Hanh spoke in a clear, high, steady voice—despite being on the sixth day of a 10-day fast to support those suffering from the terrorist attacks—as he outlined a two-point peace proposal based on Buddhist principles: 1) create a forum of people ("not political types," he emphasized) to practice deep listening; 2) have the forum meet face to face with the Taliban and other perceived enemies to listen with compassion to their grievances.
Many would interpret that proposal as quixotic, if not naive, but Thich Nhat Hanh dismissed such criticism. "My voice is not very popular right now," he said. "Someone can kill me, like they killed Dr. King and Gandhi. But we must wake up to the reality of our situation. Compassion is the only means for our protection."