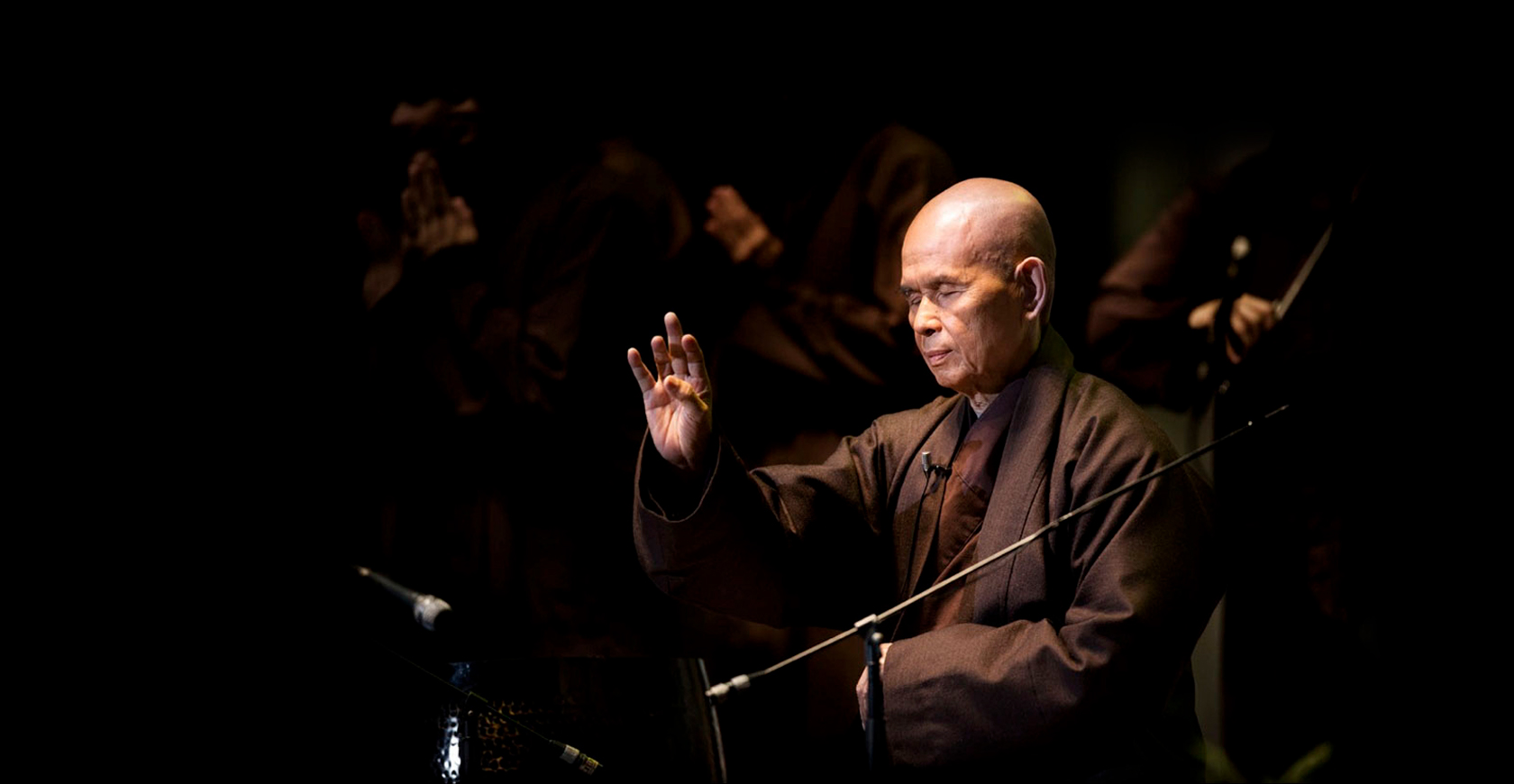 Met een diepe, aandachtige ademhaling kondigen we het overlijden aan van onze geliefde leraar, Thay Nhat Hanh. Hij overleed om 01:30 uur op 22 januari 2022 in de Từ Hiếu-tempel in Huế, Vietnam, op 95-jarige leeftijd..
---
Meer informatie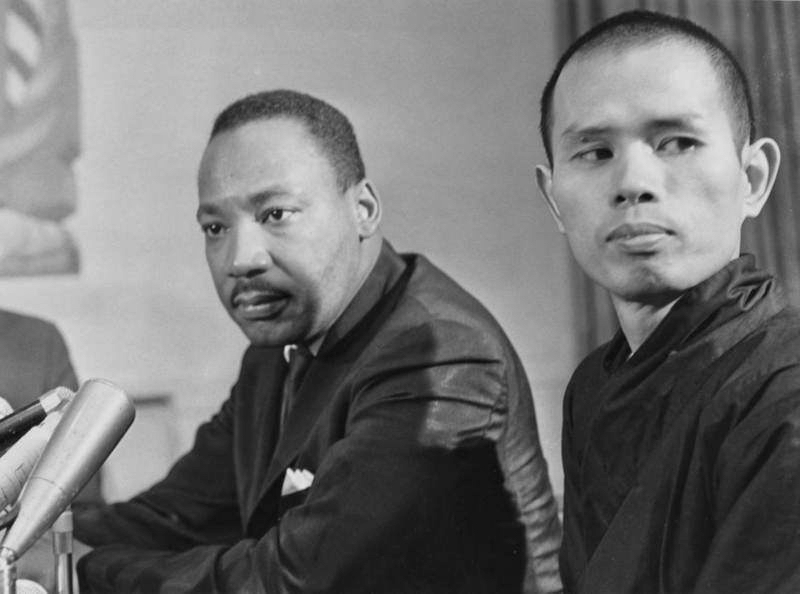 Levensverhaal
Thich Nhat Hanh, die in Vietnam als 16 jarige werd gewijd tot monnik, wist al snel een vorm van geëngageerd boeddhisme te ontwikkelen dat direct kon inspelen op de behoeften van de samenleving.
Hij was een vooraanstaand leraar en sociaal activist in zijn vaderland voordat hij verbannen werd vanwege zijn oproep tot vrede.
In het westen speelde hij een sleutelrol bij het introduceren van mindfulness en hij creëerde mindfulness gemeenschappen (sanghas) over de hele wereld. Zijn lessen hebben invloed gehad op politici, ondernemers, activisten, leraren en talloze anderen.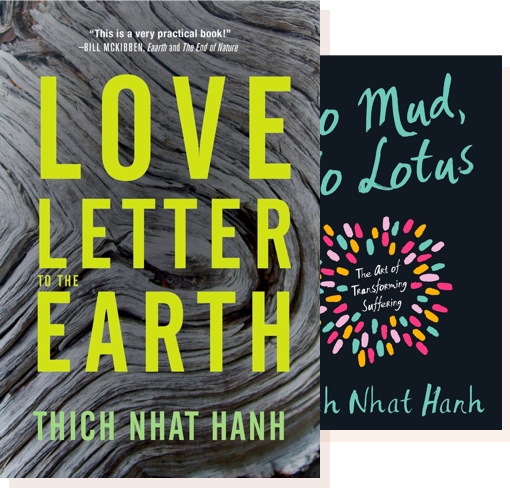 Bestseller auteur
Thich Nhat Hanh heeft meer dan 100 boeken gepubliceerd, waaronder klassiekers als 'Het wonder van mindfulness' en 'Iedere stap is vrede'.
Veel boeken zijn in het Nederlands vertaald. Bekijk hier een overzicht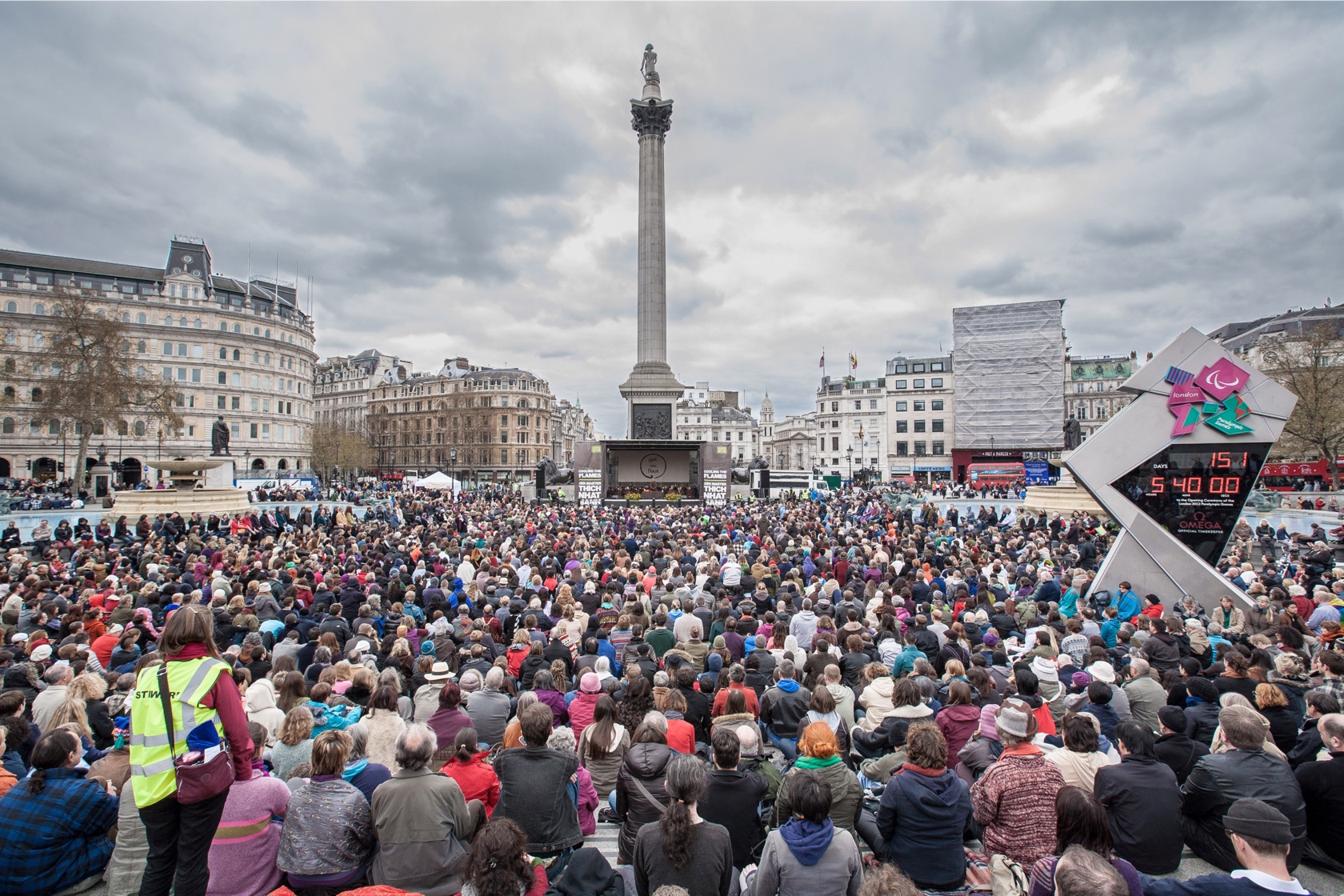 Boeddhisme toegankelijk maken
Door zijn eenvoudige maar diepgaande leer heeft mindfulness een mainstream publiek bereikt.
Met de energie van mindfulness kan elke handeling in ons dagelijks leven – zoals wandelen, eten, tandenpoetsen of afwassen – vreugdevol, ontspannen en betekenisvol zijn. Het is een revolutionaire aanpak die vrede, helderheid en inzicht brengt.
Wereldwijde spirituele leider
Hij heeft boeddhistische inzichten toegepast op alle aspecten van de samenleving, waaronder onderwijs, bedrijfsleven, technologie en de klimaatcrisis.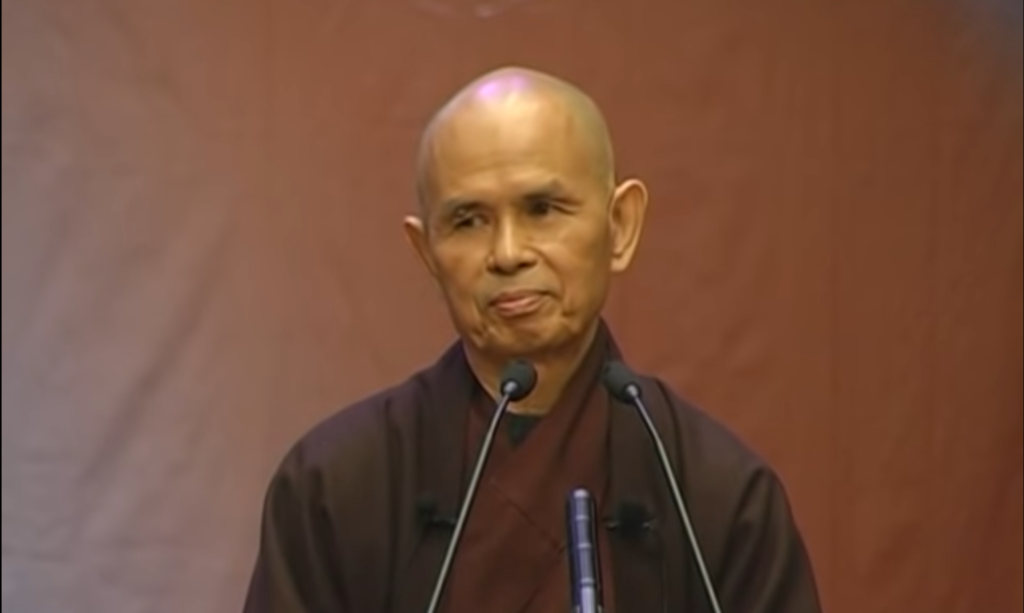 ---
Buddhist Scholar
Thich Nhat Hanh has offered modern translations of key Buddhist texts and spoken out on a range of global issues.
Are you a journalist or media organisation? Visit our Press Resources.
Calligraphy Master
Thich Nhat Hanh's simple and elegant calligraphies convey powerful teachings, and have been exhibited around the world.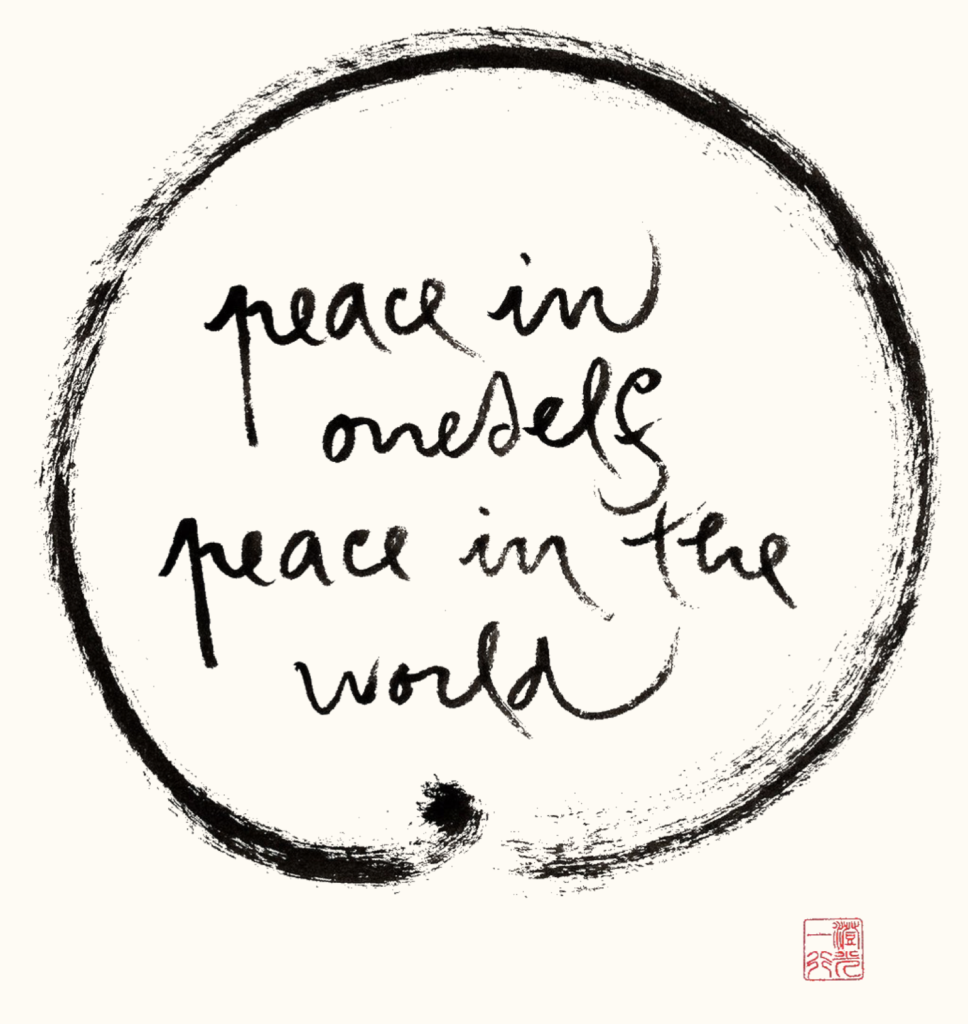 Health & Updates
On 11th November 2014, a month after his 89th birthday, Thich Nhat Hanh suffered a severe brain hemorrhage (stroke).
We thank you for continuing to send him energy of compassion and healing to support his recovery.
Recent News
---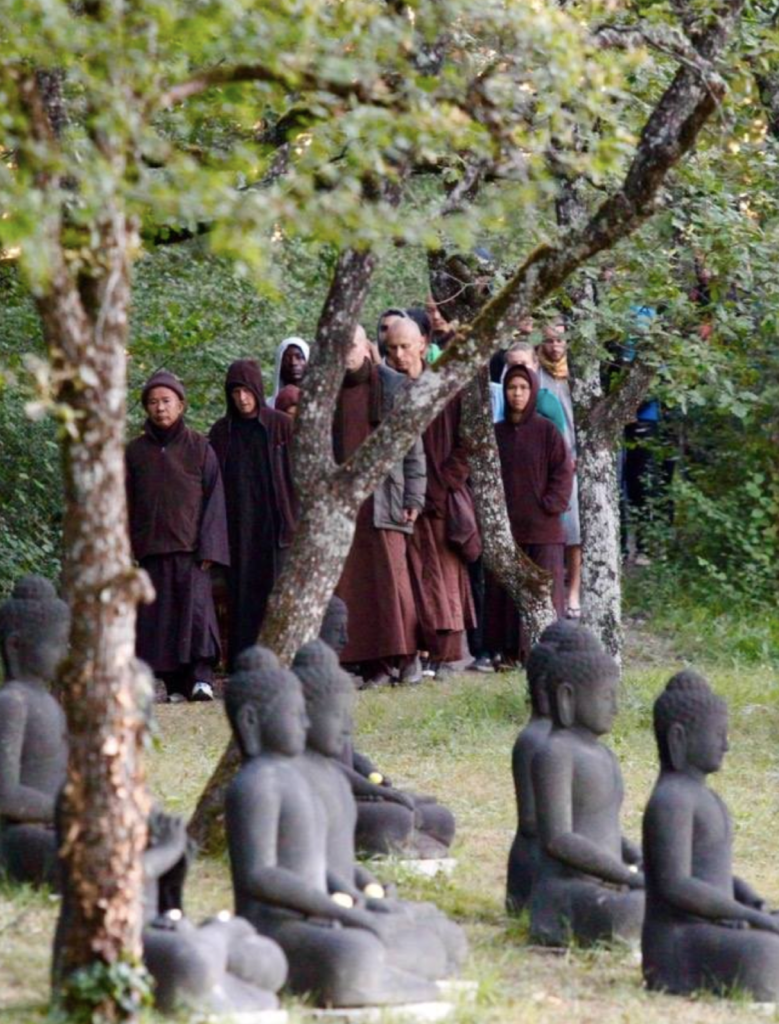 Experience his teachings
Thich Nhat Hanh's community is his continuation
Thich Nhat Hanh has offered mindfulness retreats around the world. His monastic and lay students keep his teachings alive and continue to offer life-changing retreats.