All accommodation in Plum Village is communal. Most living areas and all rooms are shared to encourage community living and mutual support in our practice. We cannot provide single rooms.
Most beds are single and some in dormitories are bunk beds.

In rented "gites" (guesthouses), there may be the option of a double bed for couples.
Accessibility
We have a few rooms with wheelchair access and a dedicated parking (retreatants need to provide their own wheelchair).

We do recommend that wheelchair users come to Plum Village with a car because of the required commuting between hamlets (Thénac, Loubès-Bernac, and Dieulivol) during the retreats.

We also recommend that retreatants with certain disabilities come with a friend/family who may provide extra support during their stay, because currently our accessible facilities and resources are limited and under development.
To see how we best we can support you, please contact one of the hamlets.
Bedding
Most of the year, outside of the themed retreats, mattresses, pillows, sheets, duvets and covers are provided. In the cooler months, you may wish to bring a sleeping bag or light blanket for extra warmth.
During themed retreats such as the July Summer Opening, when hundreds of retreatants arrive each week, every hamlet may have a different policy. Some hamlets will provide a mattress and a pillow only, others will provide undersheet and pillow covers. Please check with the hamlet you have registered in to know what you need to bring.
Camping
We have rustic camping areas and sometimes on unlevelled ground. Camping is only available in the warmer months of the year from late spring to autumn (mid-March to 1st November).

Please bring your own tent A limited number of tents may be available for rent on a first come first served basis., a foam pad/mat, sleeping bag, pillow and any other items that will make your camping comfortable. On site bathrooms and toilets are available to campers.
Camper Van
There are a few spots for camper vans.

You can park your camper van in the tree-lined parking lot of the hamlet you are staying in. Please note that there are no utility hook-ups to water or electricity.
Commuter
If you choose to come as a "commuter", you need to find lodgings yourself outside Plum Village and pay for them separately, in addition to the commuter fee you contribute to Plum Village towards retreat expenses (which include the food, the Teachings and all the facilities at Plum Village).
The hamlet you register with can provide a list of local "gites" (guest houses) on request.

Contributions The retreat contributions are calculated in line with current costs in France and contribute to every aspect of your stay and experience with us: accommodation (approx. €25-50/day), full board & refreshments (approx. €15/day), internal transport between our hamlets (€25-50/week), and a "dana" contribution towards the teachings and community.
We are very grateful for your contribution, which helps us maintain and develop the monastery campus, grounds, and facilities, so we can create a healing and peaceful environment for your retreat, and for generations to come. 

Your contribution supports the residential community's international training and service program for young monastics and practitioners, helping us nurture the roots of the living Dharma in the West. 

It is thanks to your support that the monastic community can thrive and share the path of mindfulness practice, both in Plum Village and beyond.

Plum Village monastery is a non-profit charitable organization and registered religious congregation supported by "dana" "Dana" is a Pali and Sanskrit word meaning "donation" or "offering". For over 2,500 years, the Buddhist monastic community has been sustained through the generous donations of practitioners, rather than by taxes, land, or other accumulated wealth. .

We gratefully accept additional donations to support our monasteries and service projects around the world.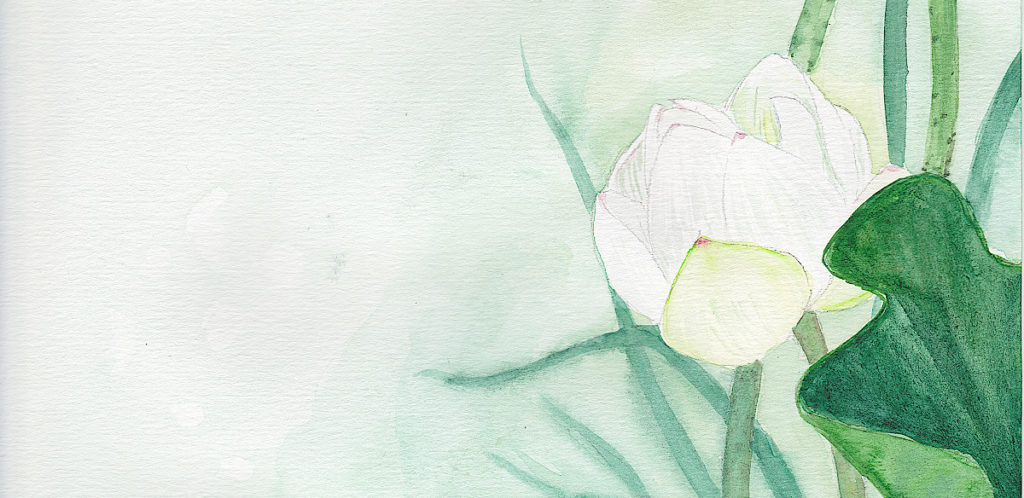 Retreat contributions vary according to the type of lodging you choose and are per person, per week.
Teenagers (13-17) receive a 30% reduction
Children receive a 50% reduction
There is no charge for children under the age of 6.

* Please register each member of the family, including children of all ages.

---
Contributions from December 2022
Adult
(18 yrs +)
13 – 17 yrs
6 – 12 yrs
Bed in double-bedroom, private bathroom
€ 710
€ 497
€ 355
Bed in double-bedroom, shared bathroom
€ 635
€ 444.5
€ 317.5
Bed in 3, 4-bedroom, private bathroom
€ 635
€ 444.5
€ 317.5
Bed in 3, 4-bedroom, shared bathroom
€ 600
€ 420
€ 300
Bed in a dormitory, private bathroom
€ 525
€ 367.5
€ 262.5
Bed in a dormitory, shared bathroom
€ 450
€ 315
€ 225
Tent / Campervan
€ 375
€ 262.5
€ 187.5
Commuter
€ 335
€ 234.5
€ 167.5
Contribution per person per week

You can contribute through the following payment methods
Stripe – a trusted online payment service based in Ireland. This includes Sepa – Direct debit, Creditcard, iDEAL, SOFORT & Bancontact.
Cheque in Euros from a French bank (*payable to Communaute Bouddhique Zen Village des Pruniers or CBZVP).
* We are very sorry that for the moment, we are not able to accept cheques from outside of France, nor in currencies other than Euros.
* All reservations are automatically cancelled if we do not receive your contribution within 28 days of you making a reservation.

Cancellation & Refund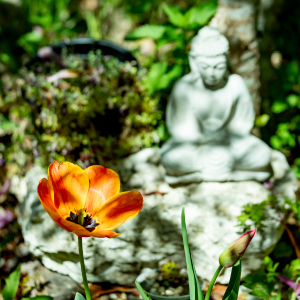 We understand that life circumstances change.

Aware that many friends wish to come and practice with us, please offer them that chance by making your cancellation as early as possible.
More than 3 weeks before the arrival date, your contribution will be fully refunded, minus a €50 cancellation fee & service charges.
Less than 3 weeks before the arrival date, 50% of the contribution will be refunded.
On or after the arrival date, there will be no refund.

Cancellation of Retreats by Plum Village
Plum Village reserves the right to cancel a retreat under any circumstances. In this event, you will be offered a full refund for any payments you have made to us already.

Plum Village accepts no further liability for retreat cancellations beyond the retreat registration fee refund. For example we cannot be liable for any funds spent on advance travel arrangements, such as flight tickets and visas.
Reductions
* Applicable to a dormitory of 6 – 10 people with shared bathroom or camping
For students 25 years old and under upon presentation of a valid student card by email
For retreatants on unemployment benefits, upon presentation of proof of your situation and your income by email.
---