A selection of films and documentaries featuring Thich Nhat Hanh and the Plum Village monastic community.
A Cloud Never Dies
A biographical documentary of Zen Master Thich Nhat Hanh narrated by actor Peter Coyote, A Cloud Never Dies weaves together original film and photographic archives, telling the story of a humble young Vietnamese monk and poet whose wisdom and compassion were forged in the suffering of war. In the face of violence, fear, and discrimination, Thich Nhat Hanh's courageous path of engaged action reveals how insight, community, and a deep aspiration to serve the world can offer hope, peace, and a way forward for millions.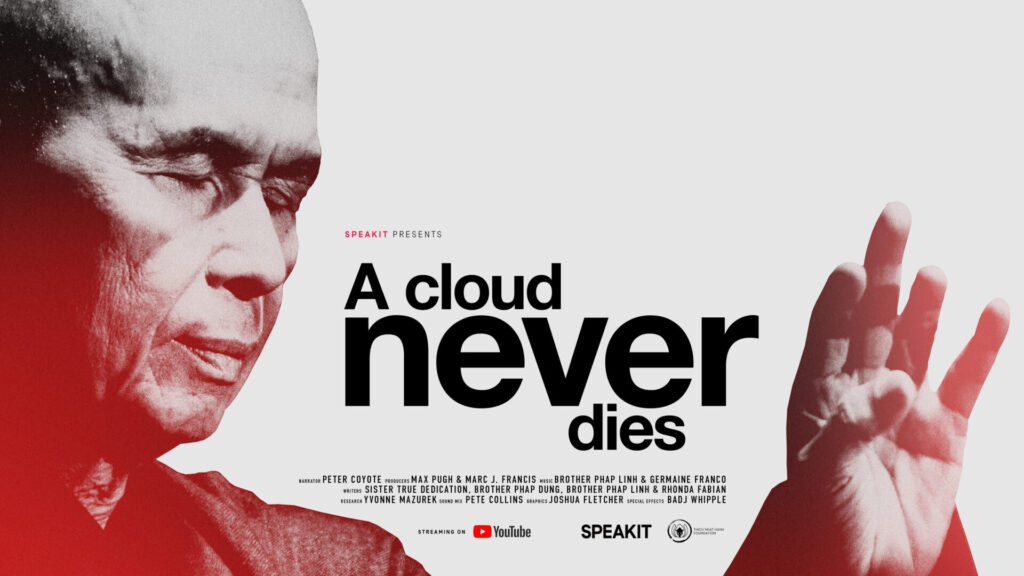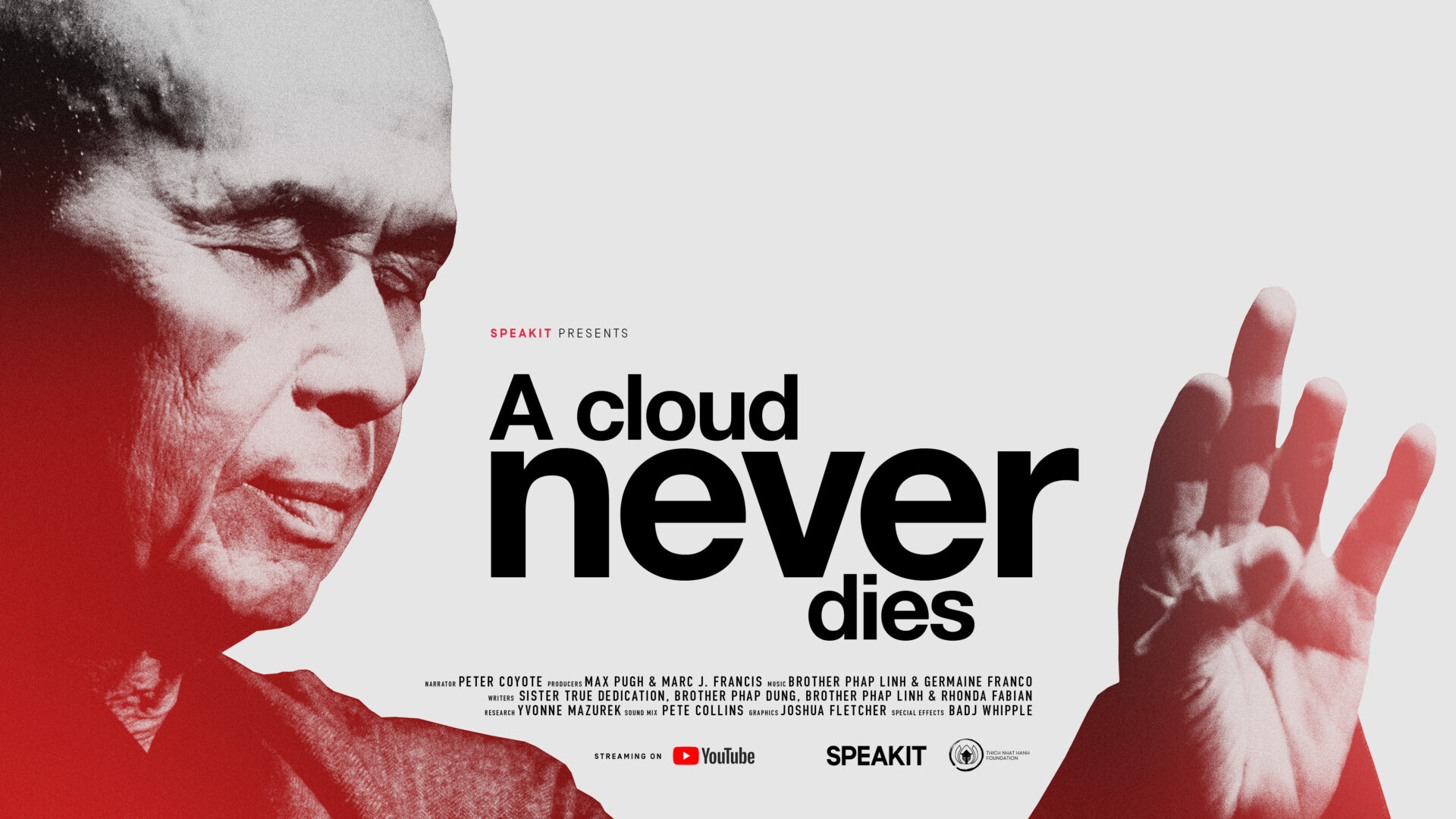 The film is a collaboration involving monastic historians, community members and filmmakers Max Pugh and Marc J. Francis.
More information can be found on the A Cloud Never Dies page.
---
Walk With Me
"Directed by Marc J Francis & Max Pugh, 'Walk With Me' is a cinematic and immersive exploration into the world-famous monastery of Zen Buddhist master Thich Nhat Hanh.
As Benedict Cumberbatch's meditative voice reads extracts from Thich Nhat Hanh's early journals, the daily routine and rituals of monks and nuns on a quest to develop a deep sense of presence, slowly unfolds across the four seasons.
With unprecedented access, this visceral film is an insightful rumination on the pursuit of happiness, and what it means to devote one's life to mindfulness and living in the present moment – a welcome remedy to the stresses of a world in turmoil."
---
Films from Evermind Media
Please visit Evermind Media to see full details of subtitle languages available for each film. There is a special webpage in Spanish.
---
Films from The 5 Powers and Mindful World
---
Films by other producers
---
---