Selected chants, meditations, teachings, readings, songs, calligraphies & photos, to support your practice at home or with a local sangha, as we generate the energy of mindfulness and compassion in memory of our teacher Thich Nhat Hanh (Thay).
Please also join our collective Memorial Services, live-streamed from Plum Village France and Huế, Vietnam.
Create a Ceremony at Home
Guidance on how to set up your own altar, and how to generate the energy of mindfulness, peace, compassion during ceremonies. Once you have set up your space, you can find a quiet time to follow the 45-minute ceremony we have prepared in the video.
How to prepare
Follow your own ceremony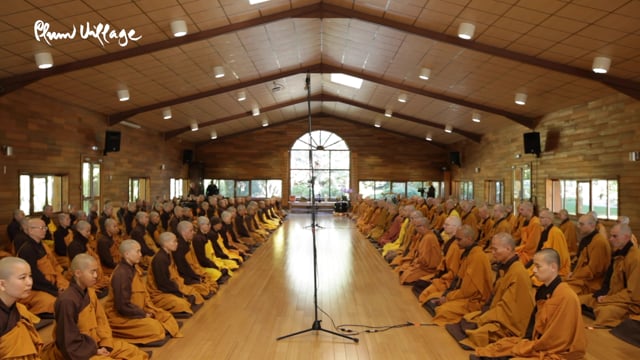 This 45-minute ceremony to honor Thay, led by Plum Village monastics, is designed for you to follow at home. It includes a chant to accompany the lighting of incense, guided prostrations to the bodhisattvas, chanting the Heart Sutra, readings and music.
Guided Meditations
Follow practices offered by senior Dharma Teachers to embrace what may be there in our hearts and minds in this moment: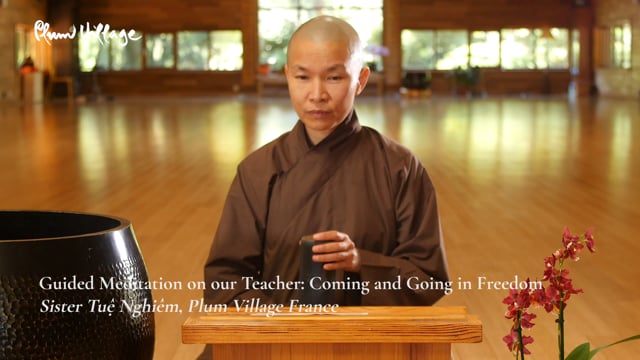 More meditations
Touching the Earth meditations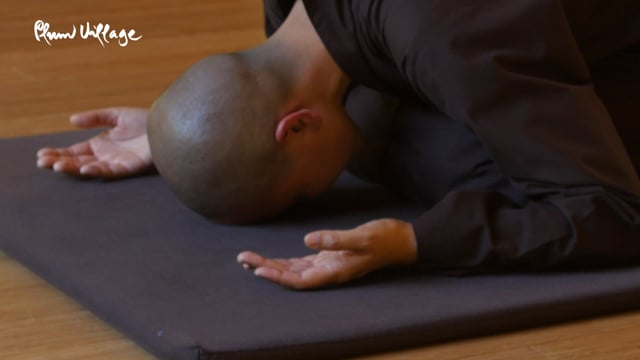 Dharma Talk Clips
Short teachings about what happens when we die, and how we can look deeply to face dying and death without fear.
See the full playlist here.
Chants & Songs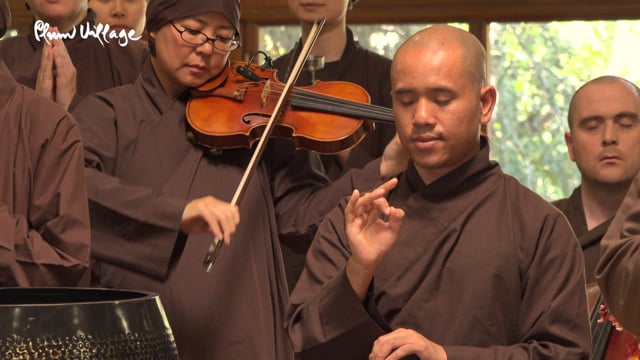 More chants
Songs
Readings
A selection of short readings to incorporate into your practice, recommended by Plum Village Dharma Teachers.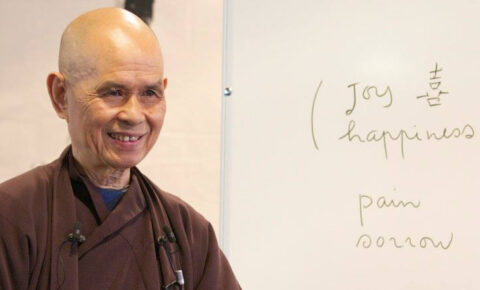 from Thay's writings
Sutras
Contemplations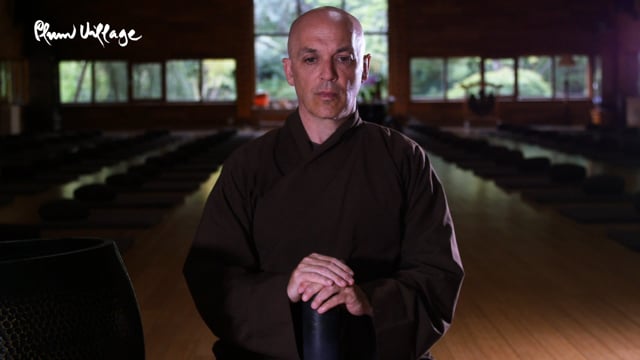 Thay's life story
Movies
"Directed by Marc J Francis & Max Pugh, 'Walk With Me' is a cinematic and immersive exploration into the world-famous monastery of Zen Buddhist master Thich Nhat Hanh.
You may like to explore more films about Plum Village here.
Photos & Calligraphies
You may like to download and print a photo of Thay and one of his calligraphies for an altar or to place on your wall at this moment.
(Download these images by right-clicking and choosing "save image as…")