Important information for guests coming to Lower Hamlet – click here

Lower Hamlet is the oldest and most rustic of the Plum Village hamlets. It was last upgraded in 1998 and is now in urgent need of renovation to meet the current building regulations. If not, we will be shut down. After several years of preparation and many generous donations, we were able to begin work in the autumn of 2013! The kitchen, Dining Hall and bookshop are transforming day by day and should be ready to receive guests in June for the 21-day and Summer Retreats.
The renovations aim to meet these goals:
* Meeting proper building norms
* Making a lighter ecological footprint with a Biomass heating system, proper insulation, an eco-friendly septic system and more.
* Becoming accessible to those with physical disabilities.
* Preserve the beautiful heritage farm buildings.
How can you help?
Many people have generously offered their time, resources and money to help us with this project. Last year we were able to raise over 500 000 Euros which is enough to get us started. However, we still need to raise several thousand Euros more in order to pay for the whole project. To know more about this project, please read on.
Please contact us to make a donation
lh-office@plumvillage.org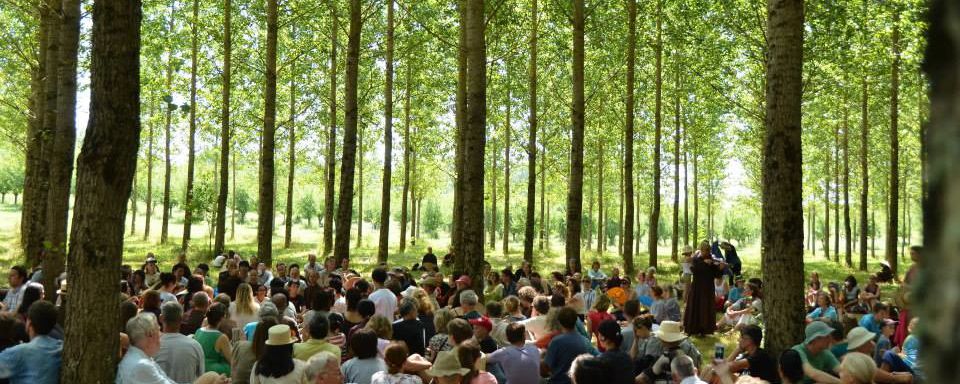 The Vision
To be able to continue to receive guests at Lower Hamlet and to welcome as many people as possible to practice with us and enjoy the peace and beauty here, we need to renovate. Our home is your home. We want to take care of it in a way that is as energy-saving and respectful of the environment as possible.

To be completed this spring
Upgrade the kitchen
Expand the dining hall, preserving the heritage building
Expand the bookshop
Insulate the whole Cedar Building
The Second Phase of renovations

Install a new biomass heating system to heat most of the hamlet
Upgrade the Hamlet's waste water system, to make it as ecological as possible
Add bathrooms, bedrooms, insulation and accommodations for guests with disabilities.
Staying with us during the period of renovations ~

Lower Hamlet and Middle Hamlet become one
During the building work, we will not be able to receive guests at Lower Hamlet. All guests who register at Lower Hamlet will get to enjoy their retreat at Middle Hamlet (2 km from Lower Hamlet on the way to Upper Hamlet) with accomodations in nearby guesthouses. There will be scheduled activities led by the Sisters, Days of Mindfulness and Lazy Days, just like a regular stay at Lower Hamlet.
Please note that we will only be able to accept guests who speak English during this time. Francophone speaking women will be hosted at New Hamlet.