We are so happy to announce a new book from Larry Ward, a senior Dharma teacher in the Plum Village tradition. In this book, Larry uses Buddhist insight gained from many years as a student of Thich Nhat Hanh to offer guidance on breaking America's cycle of racial trauma.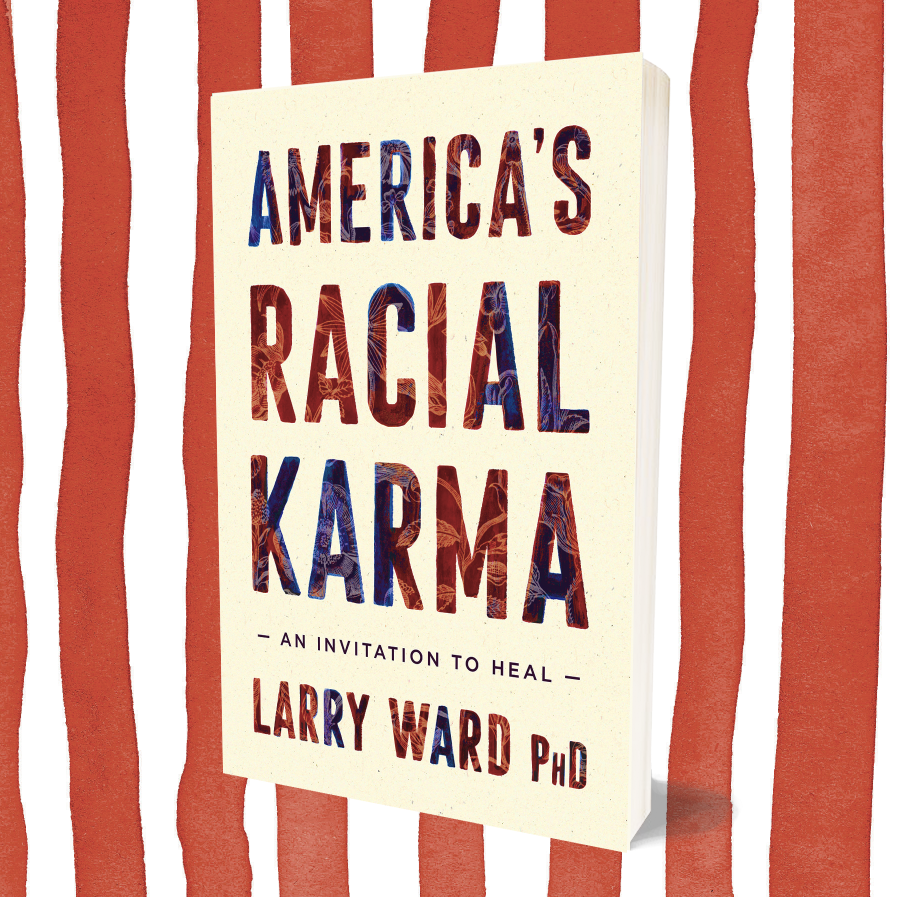 In a series of short reflective essays, Larry Ward offers his insights on the effects of racial constructs and answers the question: how do we free ourselves from our repeated cycles of anger, denial, bitterness, pain, fear, violence? He looks at the causes and conditions that have led us to our current state and finds, hidden in the crisis, a profound opportunity to reinvent what it means to be a human being. This is an invitation to transform America's racial karma.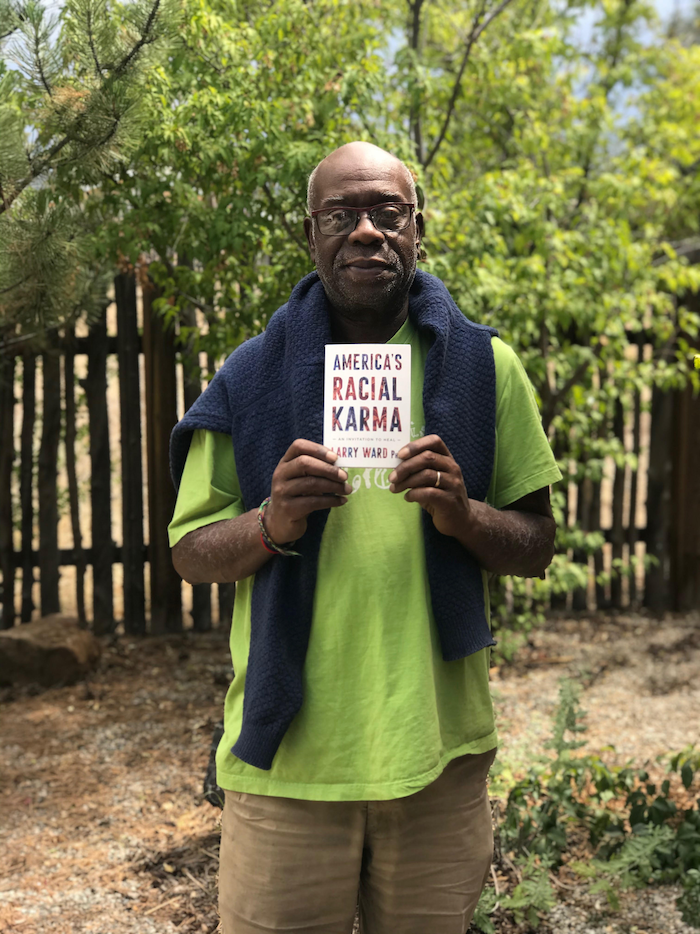 About Larry Ward
The assassination of Dr. Martin Luther King Jr. was the catalyst that sparked the young Larry Ward's journey into a life of planetary peacemaking. Dr. Ward's introduction to Buddhist practice began in Calcutta in 1977, but it was when he met Zen Master Thich Nhat Hanh in 1991 that the practice became truly central to his life. He is ordained as a Dharma teacher in Thich Nhat Hanh's Plum Village tradition and has accompanied Thich Nhat Hanh on peace-building missions internationally, as well as throughout the United States. Dr. Ward brings 25 years of experience in organizational change and local community renewal in 20 countries to his work as director of the Lotus Institute and as an advisor to the Executive Mind Leadership Institute at the Drucker School of Management, in Claremont, California. Dr. Ward holds a PhD in Religious Studies with an emphasis on Buddhism and research on the neuroscience of meditation.
Praise for the book
"Having sat with this teacher at Deer Park Monastery, I know his teachings, first-hand, to have come from his humble, dedicated, devoted, long and steady practice. His teachings are wise, clear, heartfelt, and based on his own authentic transformative experience of being a Black man and one who also holds a high and honored Dharma seat in Zen Master Thich Nhat Hanh's lineage. This jewel of a book is sure to be a classic among those who are serious about awakening." —Zenju Earthlyn Manuel, author of The Deepest Peace
"America's Racial Karma doesn't just add to the essential conversation around race, racialization, and discrimination, but rather redefines the very conversation itself from the inside out. A book to treasure and to read many times over." —Brother Phap Hai, senior Plum Village Dharma teacher and author of Nothing to It
"Accessible to those experienced in meditation practices and beginners alike, Larry Ward offers us a way to bring clear intention and compassionate action to our path of racial healing with concrete practices to help us come back again and again to healing ever-deeper layers of our embodied, psychological racial traumas. America's Racial Karma is a refuge for today and future generations." —Marisela B. Gomez, MD/PhD, author of Race, Class, Power, and Organizing in East Baltimore
Find out more