We welcome you this 3 day online weekend program (April 7-9), a chance to stop, rest, be present and nourish yourself with peace and togetherness.
Enjoy this opportunity to come back to ourselves and practice mindfulness in our daily life. It is a great happiness to practice as a community, to be present for each other, be mindful together, support each other, and spend quality time with oneself.
The meditations and teachings will be LIVE (via Zoom).
All times are Paris Time.
We wish you much peace in your practice on this weekend retreat.
[Please note: this is a "light-touch" online retreat and is organised in a different way to many of the previous Plum Village online retreats.]
Retreat Program
*All times are in Paris Time.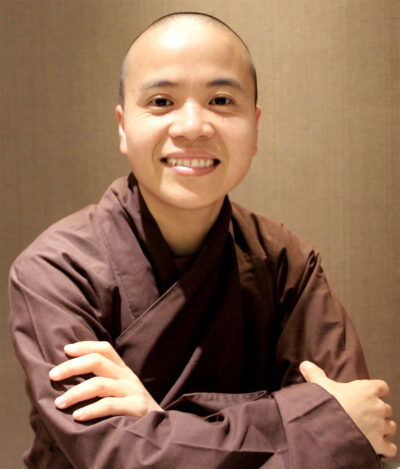 Friday 7 April
Silent morning sitting (15 min) | self-organized
19:00: Guided sitting meditation (10 min) *Live*
20 min break + live music
19:30: Dharma Talk by Sister Boi Nghiem
Sister True Pearl (she/her) ordained as a novice nun on August 7, 2005 and received her full monastic ordination in December 2008. She become a Dharma Teacher in March 2014. She currently lives at Magnolia Grove Monastery in Mississippi, where she finds that past wounds can be healed in the present moment with mindfulness and compassion. Her favorite practices are dwelling happily in the present moment with her breathing, sitting meditation (she falls asleep sometimes), and self-compassion. She also enjoys learning English and Vietnamese and about social issues, particularly allyship and healing the earth. In her private time, she shoots hoops while listening to music, enjoys long walks, afternoon naps, and connecting with her biological and spiritual families and friends.
Saturday 8 April
14:30: Guided Sitting Meditation (30 minutes) *Live
15 min break + live music
15:15: Dharma Talk + Q&A (75 minutes) | by Peggy Rowe Ward Dr. Peggy Rowe Ward's joyful spirit enables her students to discover and embody their most creative and authentic selves. She offers a path of deep insight through methods such as movement, writing, art and ritual.
Peggy has her EdD in Adult Education and her M.A. in Counseling Psychology. She co-authored with her husband, Larry, of Love's Garden: A Guide To Mindful Relationships. She has taught in graduate schools of social work, psychology and counseling psychology. Her Doctoral research is in dreamwork. She has had a private therapy practice for many years and now offers consultations with a spiritual direction focus.and Larry Ward Dr. Larry Ward is a senior teacher in the Plum Village tradition, the author of the book America's Racial Karma, and co-author with his wife, Peggy, of Love's Garden: A Guide To Mindful Relationships. Dr. Ward brings forty years of international experience in organizational change and local community renewal to his work at the Lotus Institute. He holds a PhD in Religious Studies with an emphasis on Buddhism and the neuroscience of meditation, and has trained at the Trauma Resource Institute. Dr. Ward has taught courses at Claremont Graduate University and the University of the West. As a teacher, Dr. Ward interweaves insights with personal stories and resounding clarity that express his Dharma name, "True Great Sound."*Live*
19:00 Dharma sharing** in groups (90 minutes) *Live*
**Dharma sharing is a practice session in small groups of ~20 people where we share our experience in the practice and connect with each other with loving speech and deep listening. Once you register, you will receive an email with a link to sign up for this session.
This is the only session of Dharma Sharing during the retreat. Last sign-up is 2 days before the retreat if there is still space.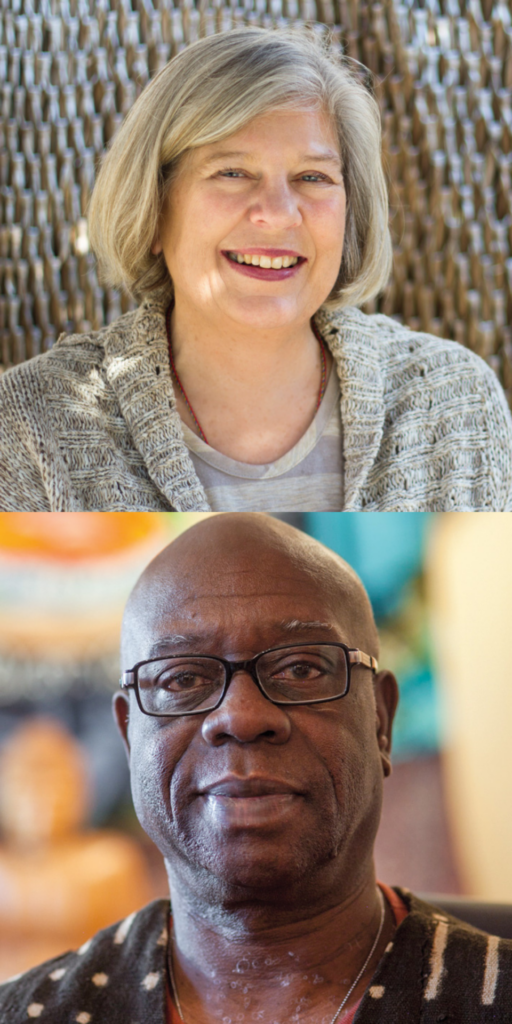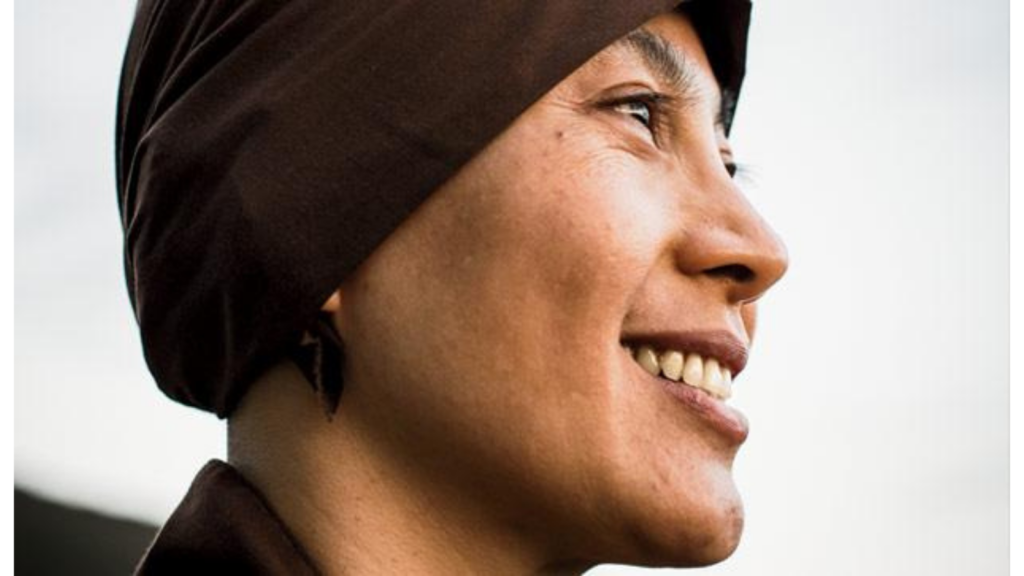 Sunday 9 April
19:00: Guided Sitting Meditation (30 mins) *Live*
15 min break + live music
19:30: Dharma Talk + Q&A (75 minutes) | Sr. Dang Nghiem Sister Dang Nghiem, MD, ("Sister D") was born in 1968 in Vietnam during the Tet Offensive, the daughter of a Vietnamese mother and an American soldier. She lost her mother at the age of twelve and immigrated to the United States at the age of seventeen with her brother. Living in various foster homes, she learned English and went on to earn a medical degree from the University of California – San Francisco. After suffering further tragedy and loss, she quit her practice as a doctor to travel to Plum Village in France where she was ordained a nun in 2000, and given the name Dang Nghiem, which means adornment with nondiscrimination. She is the author of a memoir, Healing: A Woman's Journey from Doctor to Nun (2010), and Mindfulness as Medicine: A Story of Healing and Spirit (2015). *Live
Contribution and Registration
This is a donation-based retreat. The suggested contribution is €58 but you can offer a donation according to your financial capacities.
Your donation will help to support the Wake Up Europe Tour – spreading the Dharma to young people in Europe.
To register, please:
Fill out the registration form below.
Make a donation
Receive confirmation with information and instructions to guide you through this program!
Enjoy the activities.
In case you can't join one of the talks, all the talks and meditations will be recorded and uploaded right after for those who registered.
Frequently asked questions:

Q: I may miss one of the sessions, is that a problem?
A: That is completely fine. All the talks and meditations will be recorded and sent to you by email.
Q: Could I please find out if the schedule is in European Standard Time?
A: The activities of this retreat are listed in "Paris Time". Please use this website to convert in any other timezone.
Q: I'm not sure if I receive a confirmation e-mail first and then make a donation?
A: You will find the donation link on the website just after you submit your registration and you will also receive a reminder in the confirmation e-mail.
For any other questions please contact the organising team at wkup@plumvillage.org