Thank you for your interest in this retreat. We regret that, due to measures to prevent the spreading of the COVID-19 coronavirus, this retreat is cancelled. Please keep an eye on the organizers website as an online event might be offered instead.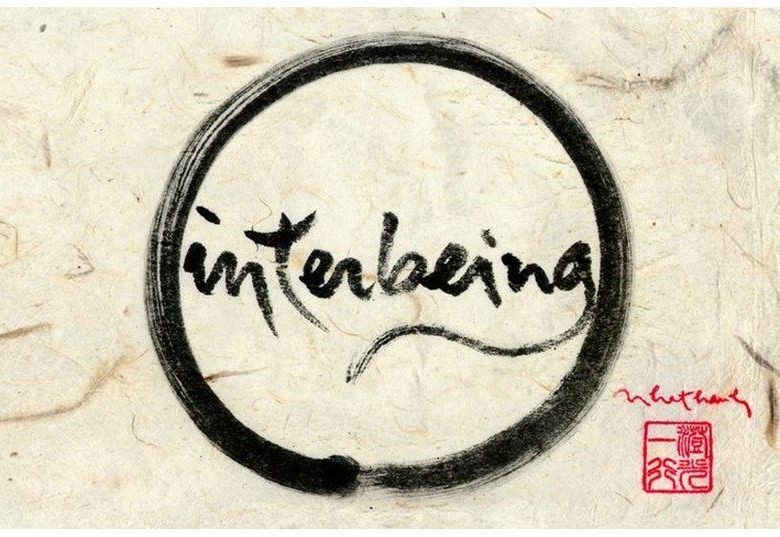 We are the earth,
walking on earth
Led by monks, students of Zen Master Thich Nhat Hanh
For information in Swedish: https://www.gladjenskalla.se/lesson/retreat-2020/
Discover and experience mindfulness as a living energy, not as a tool but as a way of life, together as a community close to the earth. During this retreat, we will practice mindfulness in our daily activities, as well as in sitting, walking and meal meditations. We will be practicing in the community and near our joy by coming into contact with all the gifts of this moment. There will be time for sharing, sharing in groups, where we will have the opportunity to share our inner selves and practice deep listening.
We will come close to our clarity, courage and compassion through the teaching of our natural impermanence and interbeing. We will learn to listen to ourselves and each other, to increase our understanding of our own and others' suffering and happiness. We learn to take refuge in our breathing, our steps and our nature, so that we can heal our difficulties.
The activities during the retreat will be conducted in Swedish and English.
About the Drakudden
Drakudden is a charming courtyard with a lake plot located at Säbyholmsviken, only 4o minutes by car from central Stockholm. The large building in the picture above has a spacious dining room with wonderful views of Lake Mälaren. In connection with it we have an individual hall, with the same view, for meditation and the lessons. In a single building there are beds for 51 people.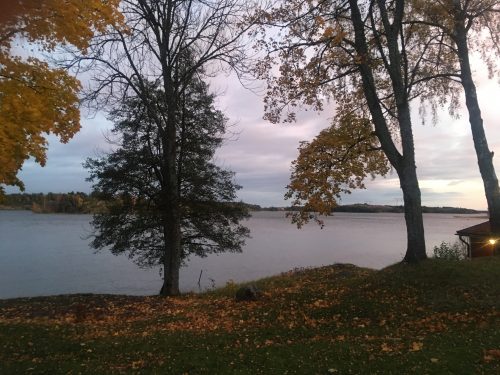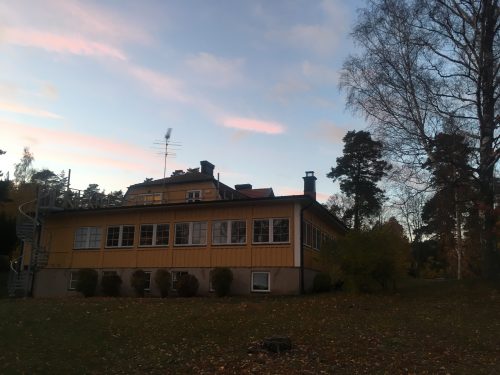 Our Teachers
Three monks from the Plum Village tradition will lead the retreat.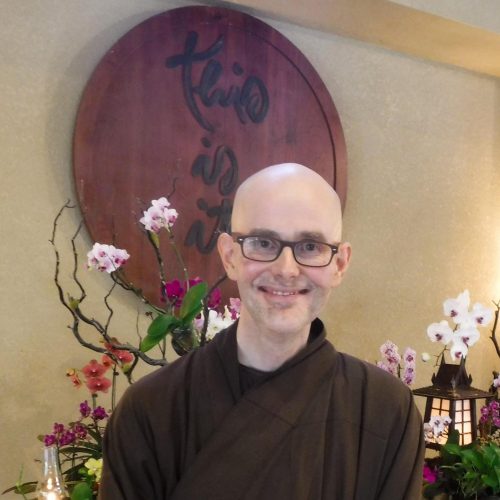 Brother Phap Ho (Brother Jerker) was born and raised in Stockholm. He has been a monk since 2003, has lived in Plum Village and moved to Deer Park Monastery in California in 2006. He received the Dharma Teacher Lamp from Thay (Thich Nhat Hanh) in early 2010 and has been (acting) Abbot in Deer Park since the fall of 2010, where he still lives and practices. He is happiest in nature and on retreat. His life and practice has taken a new direction over the past 1.5 years, with a cancer diagnosis, treatment and healing.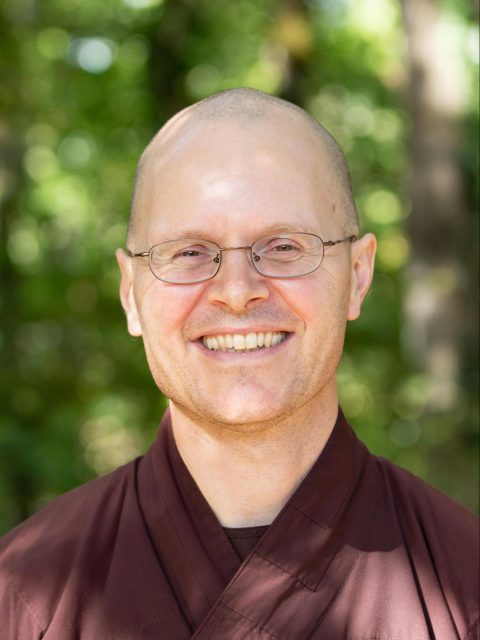 Brother Phap Ly comes from Normandy. He has lived in Plum Village and Blue Cliff Monastery in New York, during his 10 years as a monk. The best he knows is meditation, barefoot walking and tea drinking in nature. His joy and care have been nurtured by many retreats in the children's program.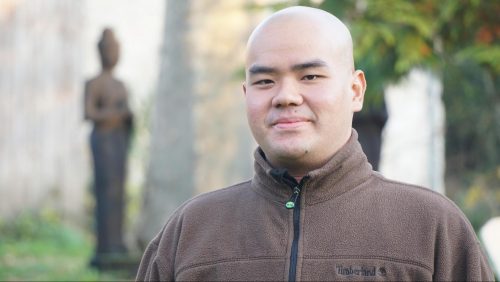 Brother Dao Bi comes from Indonesia. He has lived in Plum Village since 2015. He is interested in exploring the 4 aspects of life in the Plum Village tradition: study, practice, work and play. He enjoys going deeper into teaching by practicing and discussing with friends on the path. He is happy to serve the community, for example by cooking, making tempeh, working in the office and with the website. He enjoys writing, walking in nature and singing.
About the retreat
Experience the joy, tranquility and community of Zen Buddhist mindfulness. The retreat gives you the opportunity to immerse yourself in meditation and mindfulness. For three days we will, among other things, practice transforming stress and challenges, under the guidance of experienced monks.
We practice practicing mindfulness in all activities – when we eat, walk, prepare food, sit and meditate or just enjoy a cup of tea in the company of others, working meditation – for example preparing the meditation room, meals and cleaning – which provides a unique opportunity to practice maintaining a calm and present feeling at work.
This is not a silent retreat. However, we practice in silence from about 8 pm until after breakfast the following day. This year we have chosen to have the retreat child-free.
Here is a packing list, information on how to get to the retreat and examples of what the days look like .
Registration
Price: 3450 SEK; all activities as well as meals and lodging are included. Click on "To Register" below and then follow the instructions for registration. The 2019 retreat was quickly booked.
If you have the opportunity to pay the dana price SEK 4,000, which includes a gift to the business. It allows more people to participate and can pay for local, Wednesday meetings, pillows, cushions, tea and strengthen the local communities.
If canceled up to March 20, you will be refunded the full fee. If canceled after March 20, you will be refunded the full fee if your place can be transferred to someone else.
Many people feel that mindfulness training contributes positively to their health, but we urge everyone to continue any medical treatment during the retreat. If your mental or physical ill health can affect your stay, tell us and ask your doctor if it is appropriate to attend a retreat with us.