Clarity, Courage and Compassion in
Personal and Collective Awakening
A 3-day weekend online program with the monastics of Plum Village, offered for young people aged 18-35. This simple and light schedule will allow you to stop, rest, be present, and be nourished by the energy of peace and togetherness.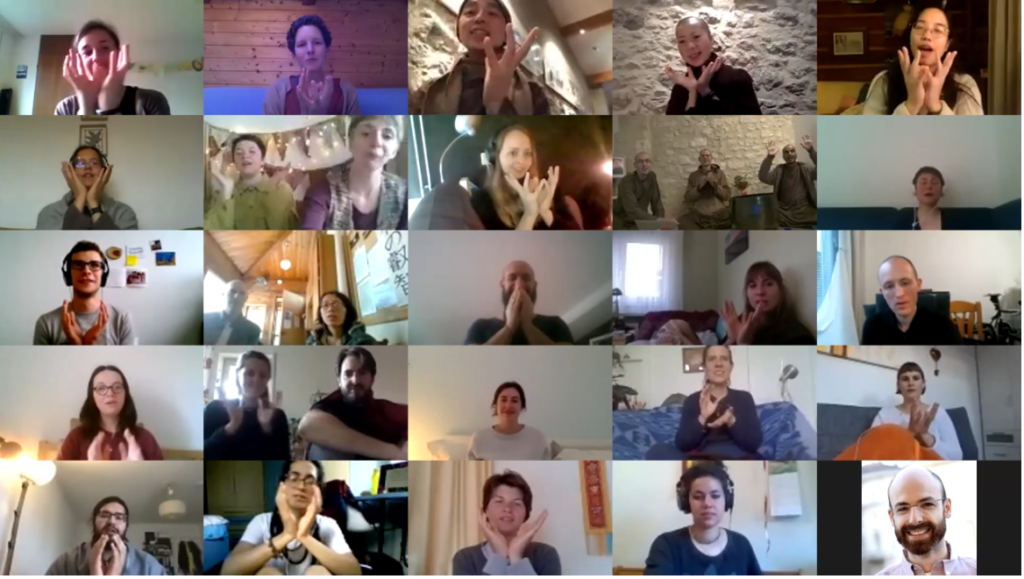 This retreat is an opportunity to come back to ourselves and practice mindfulness in our daily lives. It's a great source of happiness to be able to practice as a community, to be present for each other, and have quality time with ourselves.
Some elements of the retreat will be "live", and some will be pre-recorded. Please share the word and invite your friends and be sure to book early as numbers are limited.
We look forward to seeing you!
[Please note: this is a "light-touch" online retreat and is organised in a different way to many of the previous Plum Village online retreats.]
The Retreat Schedule
*All times are Paris time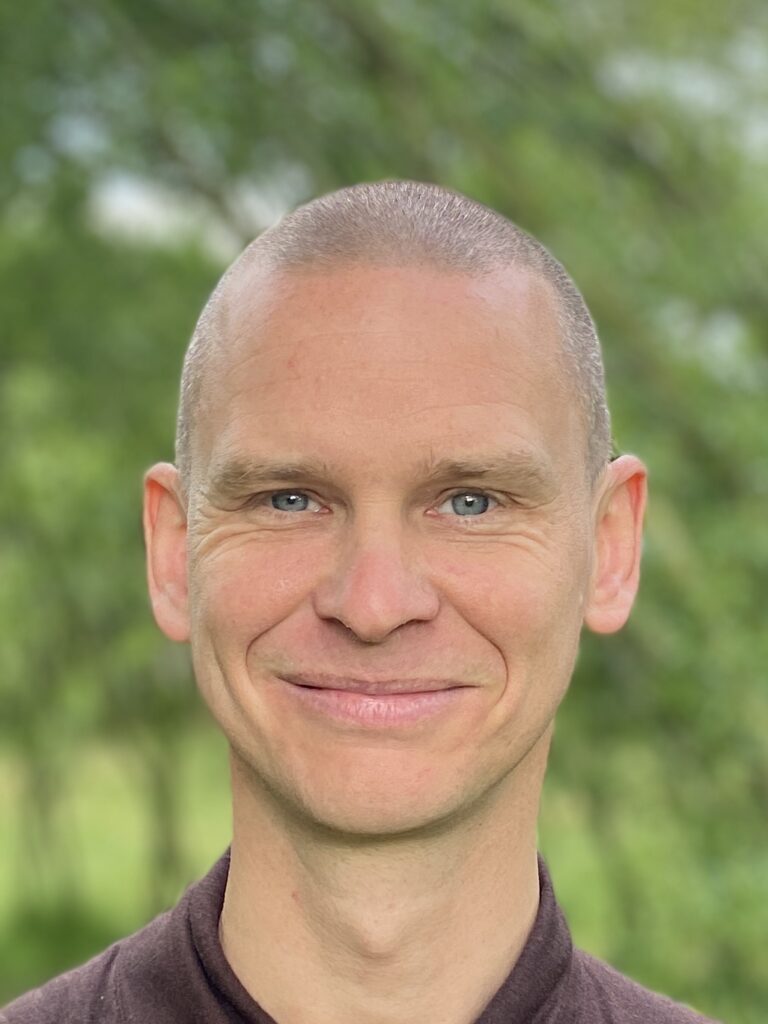 Friday, 10 March
Silent morning sitting (15 min) | self-organized
19:00 (Paris time): Guided sitting meditation (10 min) *Live*
20 min break + live music
19:30: Dharma Talk + Q&A (60 min) | Br. Pham Hanh Br. Pham Hanh ("Holy Monk") was born in the Netherlands. He is an inventor and a young Dharma teacher. After completing two 5-year programs, he continues to explore what this experience of being alive is, while figuring out how the ancient teachings of the Buddha can be made even more relevant in our modern times. Besides the Dharma, he often surprises the community with offerings of new vegan foods, rich in umami flavors. *Live*
Deep relaxation to end day | self-organized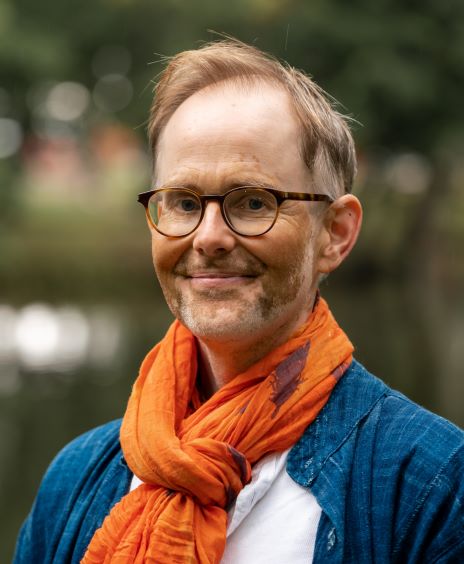 Saturday, 11 March
14:30 Guided Sitting Meditation (30 minutes) *Live
15 min break + live music
15:15: Dharma Talk + Q&A (75 minutes) | Br. Jem (Chan Phap Ho) Jem (Jerker Eje Mattias) grew up in Stockholm and started meditating at the age of 21. After leaving his job as a family lawyer and travelling in India, Jem found his spiritual home in Plum Village. When he ordained as a monk in 2003, he received the name Chan Phap Ho (True Dharma Protector). He has 10 years of experience as a Dharma teacher, guiding thousands of people in "the art of mindful living" in North America, Sweden and Asia. Now as a lay Dharma teacher, he continues to devote his life to spreading love and understanding. The combination of mindfulness, meditation, qigong and time in nature is Jem's foundation for well-being. *Live*
Deep Relaxation to end the day | self-organized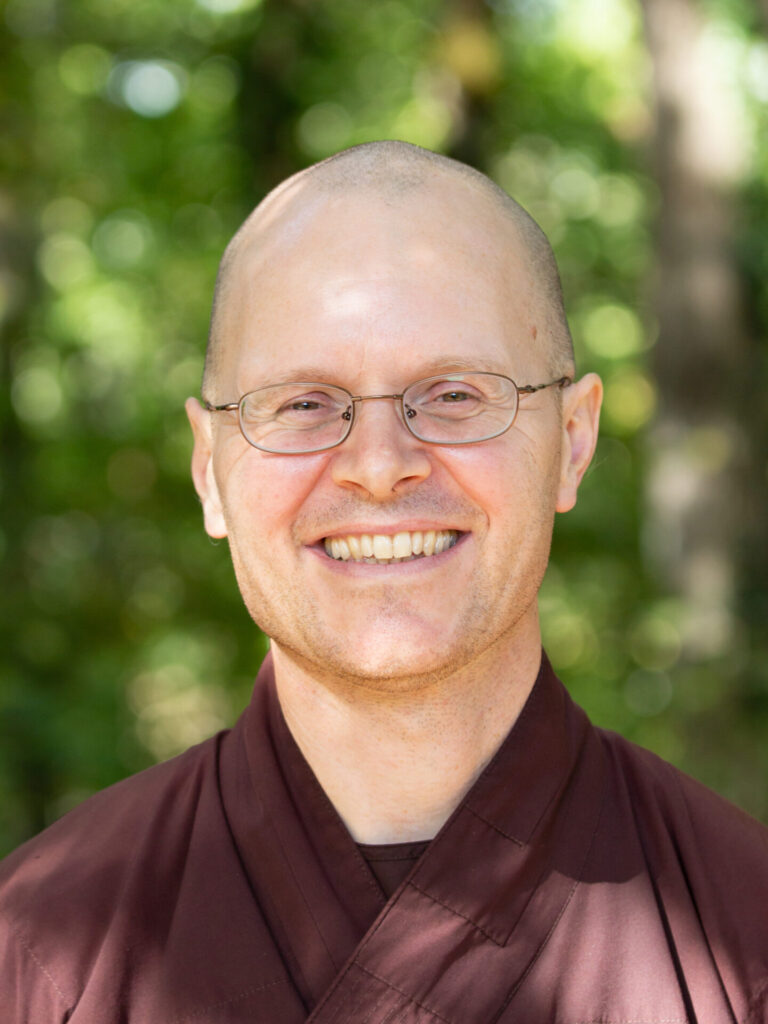 Sunday, 12 March
10:00: Dharma sharing in groups (90 minutes) *Live*
14:30: Guided Sitting Meditation (30 mins) *Live*
15 min break
15:15: Dharma Talk + Q&A (75 minutes) | Br. Phap Ly Brother Phap Ly was born in a small village in Normandy. He ordained in 2009 and became a Dharma teacher in 2020. He loves being in nature, whether on a bike rides, running, or hiking. Br. Phap Ly trains himself to live each moment with joy and freedom, and to offer these qualities to everyone he meets. *Live *
Deep Relaxation to end the day | self-organized
Dharma Sharing (optional)
There will be limited space for Dharma Sharing. It is a practice session in small groups of ~20 people where we share our experience in the practice and connect with each other with loving speech and deep listening. Once you register, you will receive an email with a link to sign up for this session.
[Note : There is only one session of Dharma Sharing during the retreat. Last sign-up is 2 days before the retreat if there is still space.]
Contribution and Registration
This is a donation-based retreat. The suggested contribution is €58 but you can offer a donation according to your financial capacities.
Your donation will help to support the Wake Up Europe Tour – spreading the Dharma to young people in Europe.
To register, please:
Fill out the registration form below.
Make a donation
Receive confirmation with information and instructions to guide you through this program!
Enjoy the activities.
You can continue to register until Saturday 11 March.
In case you can't join one of the talks, all the talks and meditations will be recorded and uploaded right after for those who registered. They will be available until the 15th April for you to watch.
Frequently asked questions:
Q: I may miss one of the sessions, is that a problem?
A: That is completely fine. All the talks and meditations will be recorded and sent to you by email. They will be available until the 15th March.
Q: Could I please find out if the schedule is in European Standard Time?
A: The activities of this retreat are listed in "Paris Time". Please use this website to convert in any other timezone.
Q: How strict are you with the age requirement?
A: If you consider yourself as belonging to the Wake Up spirit, feel free to join and in the registration form choose that you are between 18 and 35.
Q: I'm not sure if I receive a confirmation e-mail first and then make a donation?
A: You will find the donation link on the website just after you submit your registration and you will also receive a reminder in the confirmation e-mail.
For any other questions please contact the organising team at wkup@plumvillage.org