Map Unavailable
Date(s): Jul. 04, 2014 - Aug. 01, 2014
Language: English / French
Location
Plum Village
The four-week Summer Opening, led by Thich Nhat Hanh, is Plum Village's largest and most festive retreat.
It is a time to be nourished by deep yet accessible teachings, the peace and splendour of the summer countryside and the joy of community. We welcome families, couples and individuals of all ages, and all nationalities, to join us for this joyful and colourful time of living mindfully together. Plum Village monks and nuns offer special programs for children, teens and young adults.
Thich Nhat Hanh will give four talks (in English or French) every week, including a question-and-answer session, translated simultaneously into at least 6 languages. It is a wonderful retreat for those new to mindfulness practice in the Plum Village tradition, as well as for anyone interested in mindful community life.
If you would like to attend the Summer Retreat, please read the instructions below carefully to properly complete your registration form. Since Plum Village generally hosts about 800 participants per week (spread out over five hamlets), please register before June 1st to ensure a space. The last date for registration for all weeks is June 30th. Arrival and departure day for the Summer Retreat 2014 is Friday each week.
We would like to kindly ask your support by registering at one hamlet only in order to avoid confusion and redundant registrations.
General information about retreats is available here: Visiting Us. If the information that you need is not available there, then you are welcome to write to one of our hamlet by using Contact Us.
Upper Hamlet
For parent/s with children (12 years and younger) whose

native language

is French, Italian, Spanish or Vietnamese
for couples who are native Italian or Spanish speakers
for all single men
for all teenage boys aged 13-18 years
Please note: No teenage girls
register in Upper Hamlet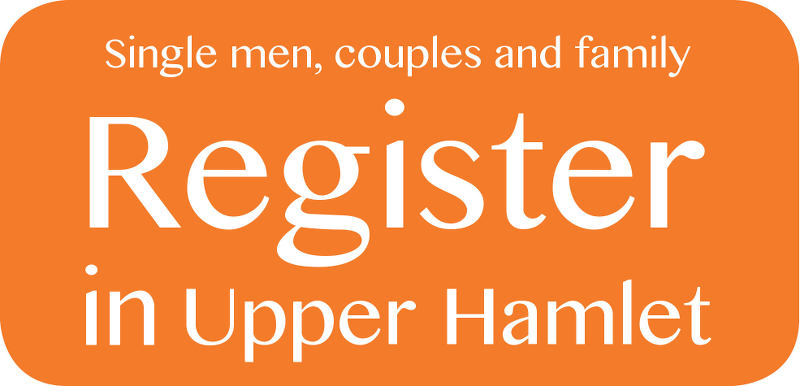 New Hamlet
For parent/s with children (12 years and younger) whose 

native language

 is English or Scandinavian
for single women or couples whose native language is: English, French or Scandinavian
for all teenage girls aged 13-17 years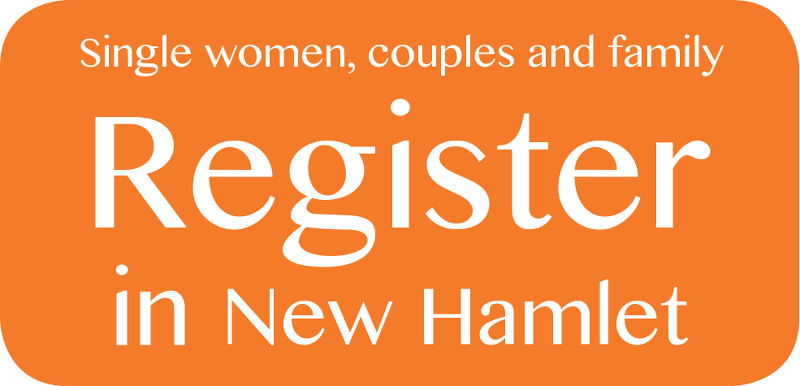 Lower Hamlet
For single women or couples whose native language is: Dutch, English, French or German
for all Vietnamese speakers 
PLEASE NOTE: For parent/s with children (12 years or younger) whose native language is German or Dutch, please read the information below before registering.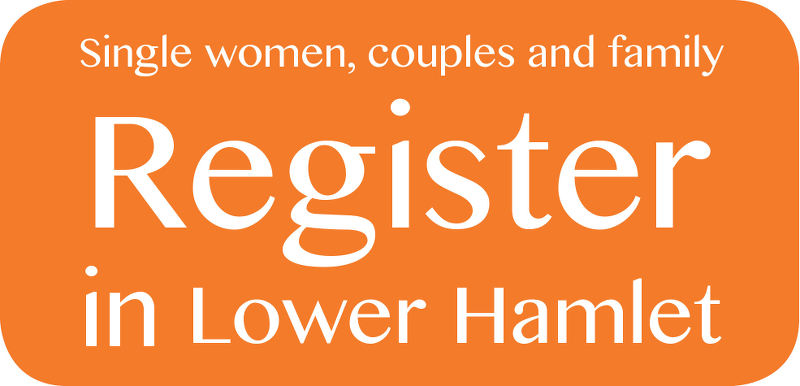 Important information for families with children
The summer retreat is traditionally the time when we welcome not only single people but also families with children to come and practice with us, to have time to be together in the heart of the Sangha and be embraced by the collective energy of mindfulness.
The monastic brothers and sisters always look forward to this occasion- to be nourished by the presence of friends, parents and children, to play with the children and to help plant and water seeds of mindfulness.
We assign guests to different hamlets according to language so that we can organize translation and a corresponding children's programme for children aged 6 to 12 years in the language the children speak.
In the last few years we have welcomed
French, Italian and Spanish-speaking families in Upper Hamlet
English-speaking families in New Hamlet
German and Dutch-speaking families in Lower Hamlet
 This year however, the Lower Hamlet is undergoing urgent renovations. We need to meet the current building standards and regulations in order to be able to stay open to the public. Please read here to learn about the renovations at Lower Hamlet.
If we do not carry out this urgent work, we will be closed down. At the moment, the Lower Hamlet is one large building site. We are using a temporary kitchen and have only a very small number of rooms to house guests in Lower Hamlet itself. Most of Lower Hamlet guests are being lodged in Middle Hamlet or in nearby "gites", about 5-10 minutes' drive from Lower Hamlet.
We are particularly concerned about the safety of children in Lower Hamlet while construction work is underway. The architects and authorities have advised that we are not permitted to allow children on or near the site. Although the worksite is cordoned off, and we request that no one enter the worksite, it is in fact impossible to guarantee that nobody enters or walks onto the site. We are aware that a worksite is particularly interesting to children, but also particularly dangerous.
Important request for German and Dutch-speaking families
For this reason, we ask for your support and understanding this summer. We are very sorry but we are not able to host Dutch and German-speaking children in Lower Hamlet this year. Unfortunately we cannot receive them in another hamlet either as we are not able to offer a children's programme in Dutch or German in the other hamlets, which are already hosting children of other languages. We are afraid that this may be very disappointing for some families, and we also regret this situation deeply. Yet we are obliged to accept the inconvenience of this year so that we can welcome you again in our beautiful hamlet in the future.**
We know that practising in PlumVillage has become an important part of some families' summer holidays, but we would like to suggest an alternative for this year. Thây is offering two Family Retreats at the EIAB in Germany this August, during the school holidays – one for German-speakers  (12-17 August) and one for Dutch-speakers (19-24 August).   Thây and all the brothers and sisters from Plum Village as well as the brothers and sisters from the EIAB would be so happy to welcome you and your children there. We will offer a children's and a teenagers' programme for both retreats.
So if you are a German or Dutch-speaking family with children, we ask you to consider registering for one of these retreats. Read about TNH in Germany here.
If you cannot make it in August, you may also consider attending the EIAB  summer retreat – with brothers and sisters of the EIAB – in July, which also offers a children's and teenagers' programme. For more details see EIAB Summer Retreat 11-18 July
Although not in France, the EIAB is also Plum Village.
**Important:  We ask you not to register your children in another hamlet in Plum Village as we are not able to offer a children's programme in Dutch or German in the other hamlets. Thank you for your support and understanding.
We will, however continue to welcome guests and children from the other hamlets for Dharma talks one day per week in Lower Hamlet. We request your help in supervising your children during these times.