We share an important message from the Plum Village fundraising team and an invitation to join us on Christmas Eve.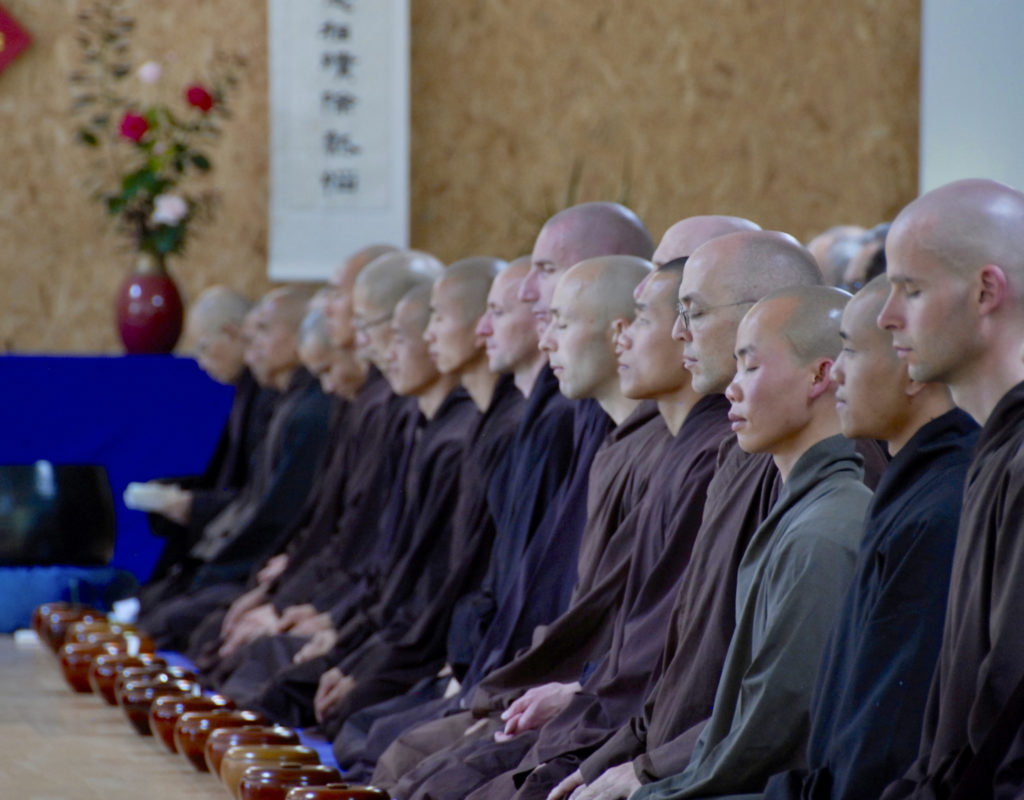 Dear Friends of Plum Village,
We are so very grateful to everyone who has helped sustain the Plum Village monastics and practice centers since the start of the Covid-19 pandemic. Please know you have our deepest gratitude. Our monastic brothers and sisters are always there for us; and we have come together this year to care for them. Together, we are all the continuation of Thay's lifelong work, helping nurture the seeds of mindfulness and awakening in the world.
With the extension of the lockdowns around the globe, our monasteries will remain closed for the time being so it is vital that we ensure they are supported until the moment comes when they are able to re-open to visitors. This is why we are writing today to ask if you can support Plum Village during this unprecedented time.
As Sister Chan Khong explained earlier this year, our monasteries are almost entirely dependent on retreat fees and because of the closures, have faced deep challenges. We have to feed, house and provide healthcare for almost 600 monastics living in 10 practice centers worldwide. Through your generosity, we have raised enough funds to meet the monasteries' most basic needs until the end of the year 2020, but not beyond that time. This is why we are once again placing our trust in the generosity of our sangha and we humbly ask for your help.
The Plum Village monastics live simply. Their daily food budget is 4 € per person. A gift of 28 € provides food for a monastic for an entire week. Small numbers can make a big difference. Donations will go towards food, basic needs, most urgent maintenance, as well as continued development of Plum Village's online retreats which are bringing much needed support at this critical time to people all around the world.
The Plum Village monastics will host a Christmas celebration online on Christmas eve (24th of December). You are warmly invited to join the community for this free event at https://plumvillage.org/live/
15:00 CET – Christmas Dharma Talk
20:30 CET – Celebration with monastics including music, stories and performances
At this moment of the turning of the year, we wish you and your loved ones moments of light, peace and love, as we touch the seeds of hope and possibility for the year to come.
The Plum Village Fundraising Team
p.s. We hope you will enjoy this teaching by Brother Pháp Dung, senior monastic in the Plum Village tradition.