In this video, our senior Dharma teacher Sister Chan Duc (Sister Annabel) answers some commonly asked questions about Plum Village guided meditations and how to practice with them.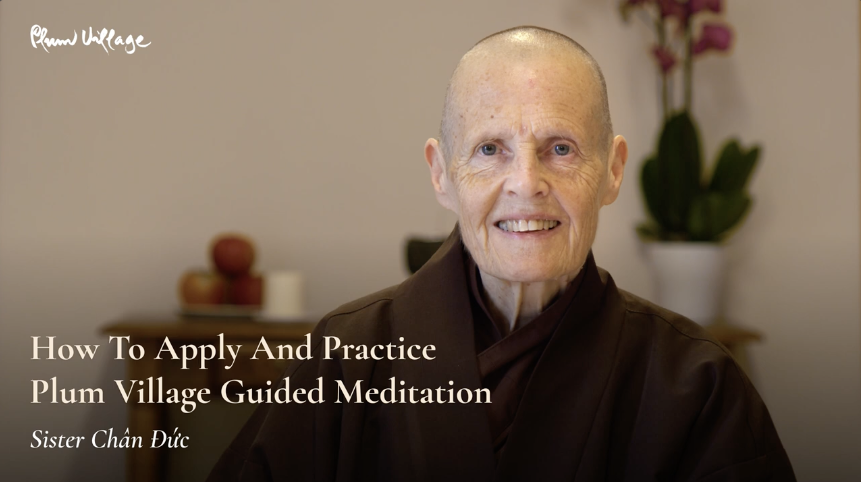 Sister Chan Duc answers the following questions:
0:18 How do we apply Plum Village guided meditations to benefit from them?
2:25 What can we do when we don't understand or experience the exercise?
4:32 what can we do when we haven't realized the exercise, but the next exercise is already coming?
5:45 Are Plum Village guided meditations visualisations?
7:00 Should we stay with one guided meditation until we understand it before moving on to the next one?
8:35 Why is there such an emphasis on breathing and the body in Plum Village guided meditations?
The book referred to, The Blooming of a Lotus is available from Parallax Press.
---
You can find guided meditations from Thich Nhat Hanh, Sister Chan Duc and other Plum Village teachers on the Plum Village App.