How can we bring Engaged Buddhism into our day to day lives? We interview regular Plum Village retreatant Joe Holtaway about his experiences volunteering at an Asylum Seeker's day center including his experiences during COVID-19.
Joe has practiced in the Plum Village tradition for many years including spending some months living in Plum Village, France. He is active in Wake Up London as facilitator and caretaking team member.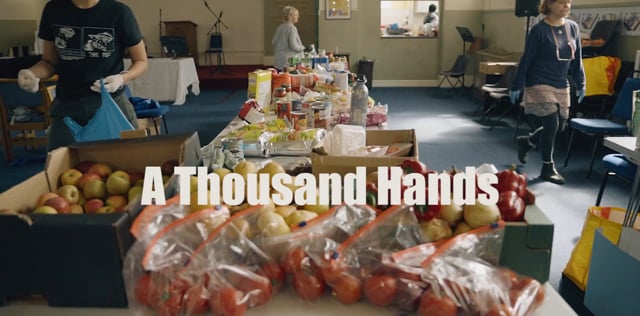 Can you tell us a little about your volunteering at the Asylum Seekers' day center?
About a year ago I started volunteering with the Southwark Day Center for Asylum Seekers. It runs three days a week in different churches.
I wanted to get involved and work with refugees and asylum seekers because I felt touched by what I was reading in the news. There were people arriving on boats, lots of people dying in transit trying to get to another country. I just felt like I really wanted to understand more about it and to actually get involved and meet some people who have been through that journey. Then I looked a bit more into the immigration system here in the UK and spoke to friends who have been involved in activism connected with immigration, and I found out that the system is not so supportive.
A few years ago the immigration policy was described as intending to create a "hostile environment" and that legacy is still very much alive. I'd met a few people who had already been through that system and found it very difficult. When I researched what ways I could support, I found this place called the Southwark Day Center for Asylum Seekers.
They were looking for someone to help with the garden. The small allotment plot is very close to our house. Each Tuesday morning, a few of us would work on the allotment and then we'd walk 15 minutes down to the church through the gardens.
At the centre there is usually fifty to a hundred people, including families who come for big shared meals together and then participate in different activities like art classes, art therapy, and English classes. For anyone who needed clothes, they are available. There's a little creche taking care of children. Most importantly, for many people, there is immigration advice offered by trained volunteers to help them fill out forms or make phone calls and so on.
It's an opportunity for social interaction and community building. There's a mixture of people from all over the world. In 2019, 28 percent of the people were from Nigeria followed by Iran and then the Ivory Coast, Iraq, Afghanistan, Eritrea, South Sudan, Sierra Leone and others.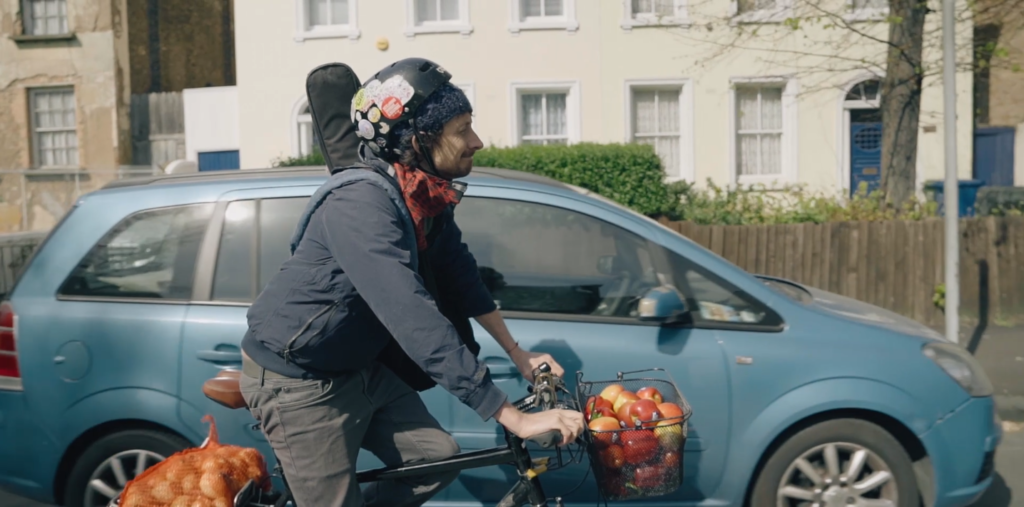 How did Covid-19 change things?
When the Coronavirus crisis started everything was consolidated into one church on one day. The centre turned into a food bank because providing food became the priority. There were a lot of food donations, and everyone had different roles – setting up the tables, unpacking the bags, separating the donations out into different kinds of foods, like proteins and carbohydrates and breakfast cereals etc., and then dividing the food into separate bags ready for distribution. One of my roles was to buy vegetables in the morning with my bike trailer and bring them to the centre.
Every week, we distributed bags to 60 or 70 families who came to the center, and then another 30 or 40 were delivered to people's homes. The centre had never organised a food bank before, but the three amazing women – Putina, Pauline and Vanessa – who run the centre have been resourceful in finding the food. During this time, the centre continued to offer clothes and immigration advice.
How have Plum Village practices helped you?
Sometimes the environment at the centre can be quite chaotic. You might be doing your task and then something else happens, like people arriving with food, something falling off the table or someone asking you a question. Mindfulness helped me to create a consistent energy. I use the practice of body awareness to try to stay grounded. For example, I I followed my breath as I packed the bags. That has helped me to feel enthusiastic to come back each week and not get burnt out.
Often there is time to sit and chat with people. I'm really interested to hear people share their story of where they've come from and what their life has been like after arriving here .
Within the last few years there's been a real increase in the number of asylum seekers in the UK. People have to wait a long time for a decision on their asylum requests. A lot of people who get advice from us have been waiting more than five years. I talked to someone today who has been waiting 14 years!
During their waiting period they have to report to the Home Office. It's a long, drawn out process and they get frustrated and really sad. There are a lot of mental health problems because of that. They stay in accommodation that has been out-sourced by the government and are now privately run and it is not as good as it could be by any means. So because of all these challenges, there is a lot of trauma they're going through.
I'm quite interested in learning more about immigration advice, but right now, I cannot help them with specific guidance. What I feel I can do at the moment is just to listen, and that's when the deep listening practice comes in. Just sitting and being stable and calm in my body, keeping eye contact and keeping my compassion alive. I am very pleased when someone opens up and speaks about what they are experiencing and how it feels, that's happened quite a few times.
Sometimes I would have my guitar with me, and when people spotted it, they wanted to play it too. We started this little singing group that turned into a regular event after lunch. I introduced a few of the peace songs from Plum Village, like "You and I" and "Down to the river to pray" and "Peace is the river" . Others brought their songs and we'd write down the lyrics and learn them together. It's a great way to bring joy.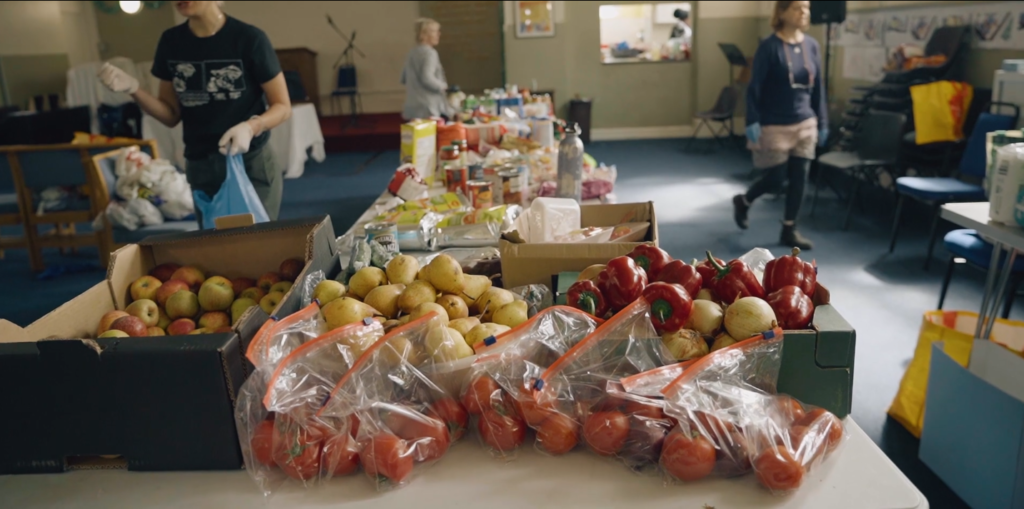 What has touched or moved you about your experience at the center?
My relationship with Godfrey has been really interesting. He is seeking asylum and he's been at the center for a long time. He's a real community person who loves getting involved in community building. Back in Kenya, he helped to run the local football team. He also loves to dance, and choreograph dances. Often we get the guitar and start singing while people are waiting.
We've bonded over the gardening and over conversations about God and meditation. We both see gardening as quiet meditation. I talked to him about my understanding of God through Buddhism and through the Quakers. Godfrey has a Charismatic Christian background. Actually, we talk a lot about love – that seemed to be one word that we always came back to.
The conversations that I have had with the people at the center are wonderful but there have also been moments of quiet, which are very nice too. Sometimes, when we walked back from the garden, we stopped talking and were just together. We knew each other a bit, and so we could just settle in the silence. That feels really nice.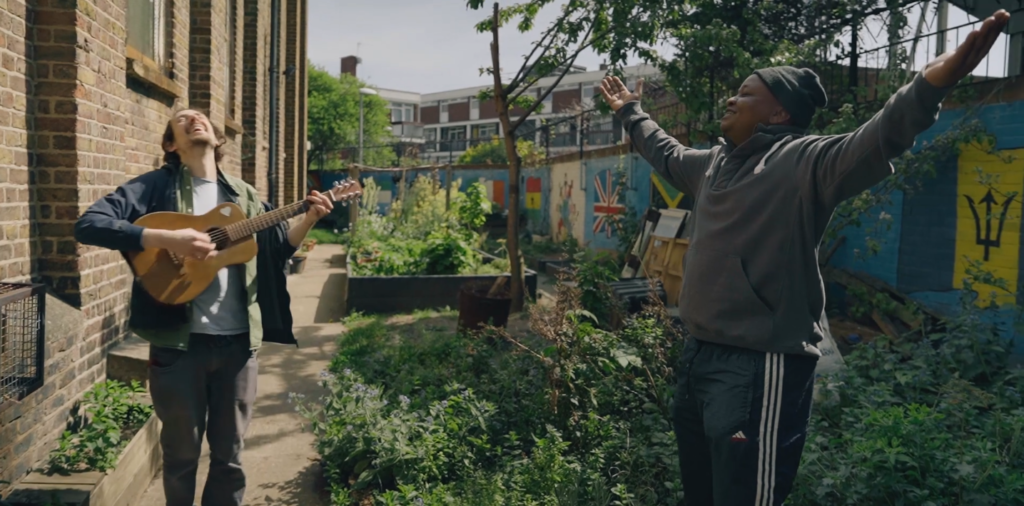 What advice would you give to people thinking about volunteering or becoming more engaged in a cause that they care about?
I like this quote from Thich Nhat Hanh when asked about what to do when there are so many urgent problems:
I feel we can only start where we are, we start with the seed in our mind of wanting to help and contemplating that for ourselves. I went in wanting to know everything, wanting to really get involved. hen I got there I realised that this is a Sangha here. This is a community of people and everyone's doing their little bit to help the people that are here. The next step was to find what it is that I can do, and do that well. This takes time.
I think having an awareness of what's already happening is important. It's like the words on the stained glass of the Stillwater meditation hall of Upper Hamlet, 'Mindfulness, Concentration, Insight'. If we have mindfulness and concentration, then insight arises. The insight is what I can do to help. That insight grows. I've taken on more responsibility while I've been there. At every step, I take a look at the situation and see that "yes, that's something I know I can do well, so I'm going to do that next." It takes time.
---
You can listen to Joe's music here.