Dear friends,

We thank you deeply for your wish to honor Thay. 

All the available places on this tour have now been filled. If you have any questions, please write to us via inthestepsofthay@plumvillage.org.

We are preparing ceremonies and events to honor Thay, both in Vietnam and around our centers. We will share the information here on plumvillage.org, and with your local centers.  

Thank you, for being a wondrous continuation of Thay.
---


January 2024 will be two years after our beloved teacher, Thay, had passed away. As Thay had taught us, a cloud never dies. Thay is still there in everything when we come in touch with mindfulness, compassion and insight. Thay continues in our mindful breath and conscious steps. Thay continues in each of us.

To honor Thay and to commemorate Thay's second memorial day, we are bringing Thay's students from all over the world to Vietnam. It is an opportunity for Thay's students to connect with our spiritual ancestral roots in Vietnam. We will also visit places that had been important to Thay's life and growth as a great spiritual teacher.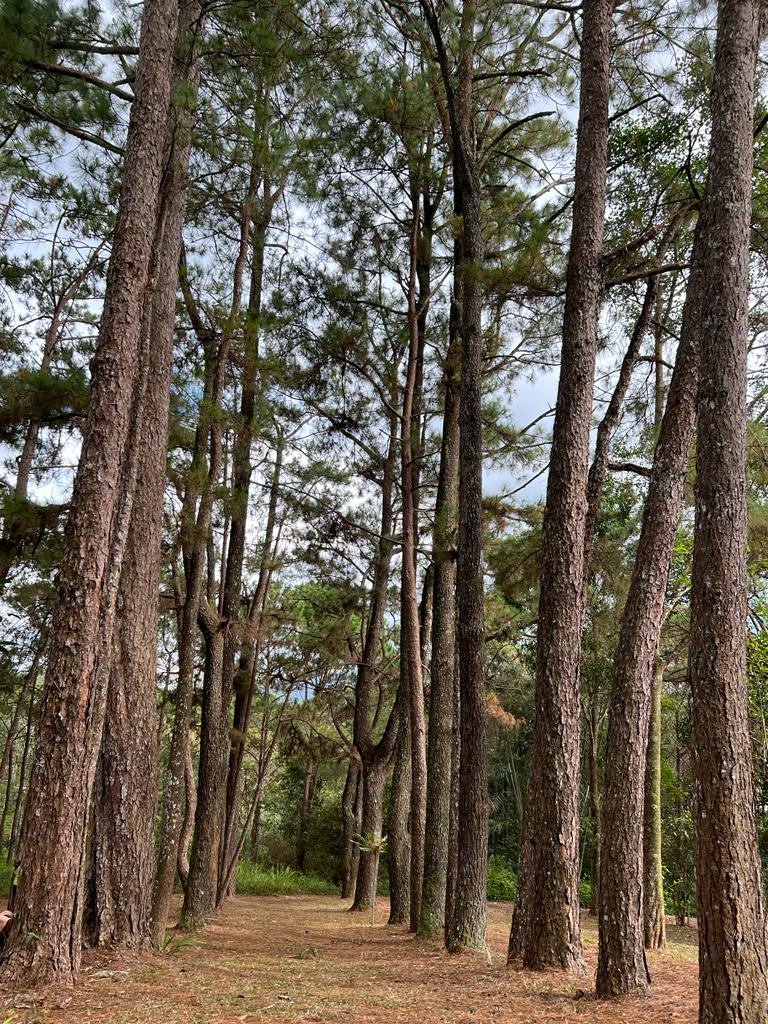 This tour from January 23 – February 8, 2024 has two segments. You can join one or both segments.
In the first segment, we will begin with a 3-day English speaking retreat in Hue. We will visit and have activities at the Root Temple where Thay started his monastic life and received a solid spiritual foundation for the rest of his life. We will participate in the commemoration ceremonies for Thay, and visit the temples in Hue where Thay had lived and studied as a novice monk. We will visit Hue as well as a day trip to Da Nang and Hoi An.

In the second segment, we will begin in Dalat, visiting the temples in Dalat where Thay had lived as a young monk. We will travel to Fragrant Palm Leaves, the first practice center Thay had built in the early 60s. We will fly to Ha Noi to visit some wonders of Vietnam's landscape and nature that had nurtured the deep spiritual endeavors of our spiritual teachers, including the King Tran Nhan Tong who later became a monk and had been very influential to Thay's life and to engaged Buddhism.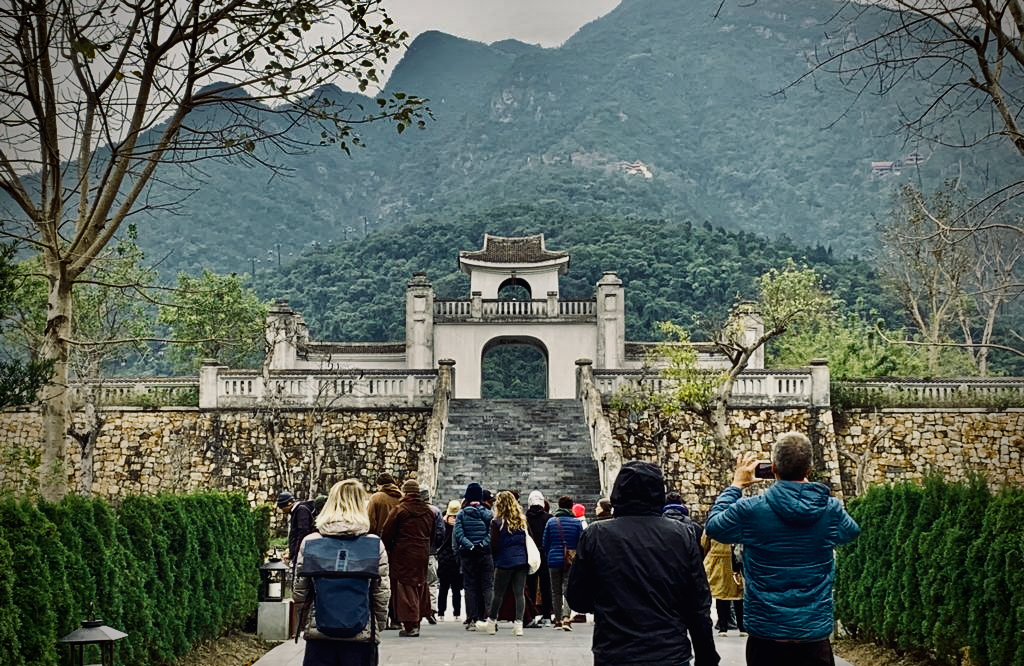 Tentative Program
Segment 1:
23/1 Arrival day for the retreat.
24-26/1 Retreat for English speakers
27/1 Activities at Root Temple
28/1 Activities at Root Temple
29/1 Commemoration Ceremony at the Root Temple
30/1 Visit Buddhist institutes where Thay had been as a young monk (Báo Quốc Buddhist Institute, Trúc Lâm Pagoda, our lineage patriarch Liễu Quán's stupa, Thiên Minh Pagoda where our patriarch Huệ Minh lived…)
31/1 Thành Trung village (where Thay's ancestors were from), Pháp Hải Pagoda at Cồn Hến where Thay wrote a serie of articles on engaged buddhism, the Imperial Palace…
01/2 Day trip to Đà Nẵng beach and Hội An
2/2 Departure for 1st segment

Segment 2:
2/2 Arrival day at Đà Lạt for 2nd segment
3/2 Travel to Fragrant Palm Leaves center
4/2 Visit Viên Giác Temple at Cầu Đất & fly to Hanoi
5/2 Visit One-Pillar Temple (Plum Village logo) and Tràng An (the headquarter of Lý and Trần dynasties, the 2 dynasties that gave Thay inspiration to continue on his monastic path)
6 – 7/2 Travel to Yên Tử and spend a day on the mountain (where king Trần Nhân Tông practiced as a monk, a source of inspiration for Thay)
8/2 End trip

Cost Package:
Segment one (10 days): $1700
Segment two (7 days): $1500
The whole tour: $3200

The cost package includes the retreat fee, transportation in Vietnam, accommodations, vegetarian meals, and entrance fees to sightseeing places (if needed). You will share a room with at least another person in humble accommodations. This cost package does not include your round trip flight from your home to Vietnam and travels on your own in Vietnam.

Registration
We have reserved registration for Order of Interbeing members and almost 100 OI members have already registered. We are now opening registration until November 15 for other practitioners to join the trip. We are planning to bring 200 people on the trip, at least for the retreat and for Thay's memorial day on the first segment.
If you are interested in joining this tour, please contact us at inthestepsofthay@plumvillage.org.

May each moment of your daily life bring you closer to Thay and to all the spiritual ancestors.