A collection of interviews of our monastic and lay brothers and sisters in Plum Village, France after the 3-month Rains Retreat in 2020.
Dear friends worldwide!
As you may know, our Plum Village community has just finished our 3-month Rains Retreat, and today we are so happy to have a chance to share with you the fruits of joy and transformation that we have gained from this 90-day, our precious time of coming back to ourselves and deepening our practice. Let us open our hearts and enjoy reading their experiences of this Rains Retreat. We hope these sharings from the heart can offer some spiritual joy and happiness to all friends of Plum Village in every corner of the world.
Thank you for accompanying us on this beautiful journey. You might also enjoy this video of the rains retreat in Upper Hamlet.
---
Br Troi Bao Tang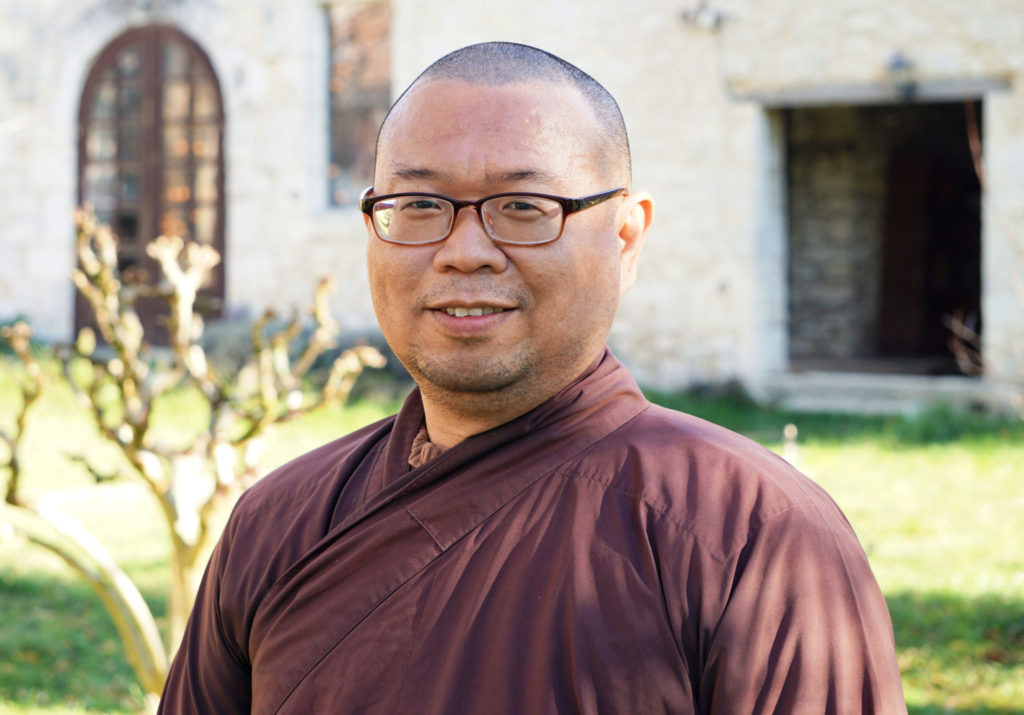 Br Troi Bao Tang is an Indonesian brother and a young Dharma teacher of Plum Village. He has been actively involved in organizing retreats of mindfulness. He is witty but very wholehearted in building brotherhood. It is a joy for him to sit down and have a cup of tea with friends to help them have a better understanding of mindfulness practice.
What are some of the things you appreciate about the Rains retreat?
Br Troi Bao Tang: The Rains Retreat is a special gift for monastics to come back to ourselves and stay in the boundary of our respected hamlets for 3 months so that we have enough energy to serve society through sharing the Dharma.
I am aware that in Plum Village, brotherhood and sisterhood is the highest value of our spiritual life. I appreciate it very much because every Rains Retreat, I have a chance to come back to myself, nourish and reflect on my monastic aspiration and enjoy practicing together with the brothers and sisters, and lay practitioners. Elder and younger monastics practise together and take refuge in each other to build the sangha with brotherhood and sisterhood. The ones who have more experience will share their experiences with others.
At the end of the retreat each person will receive a "Shining Light" letter. Shining Light is a process where a monk or nun receives guidance and recommendations from the community about different aspects of their practice. This helps each individual to see deeply into themselves so that the whole community can support our spiritual development and transformation.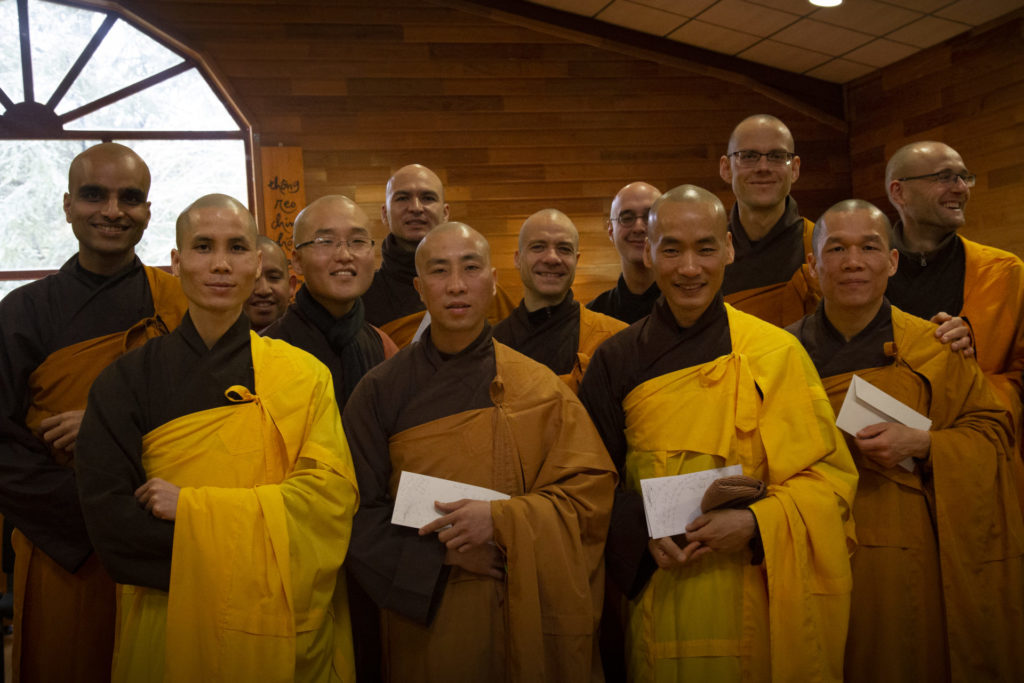 I also see that the Rains Retreat is precious even in this Covid-19 pandemic time. With the change in schedule due to the national lockdown in France, we still have a chance to suffer together and heal together as one community. The sangha is imperfect, the Rains Retreat helps to improve the monastics and at the same time, the sangha also has a chance to improve and grow. Every time we complete a Rains Retreat is another year added to our monastic age.
---
Sr Trang Khuong Gioi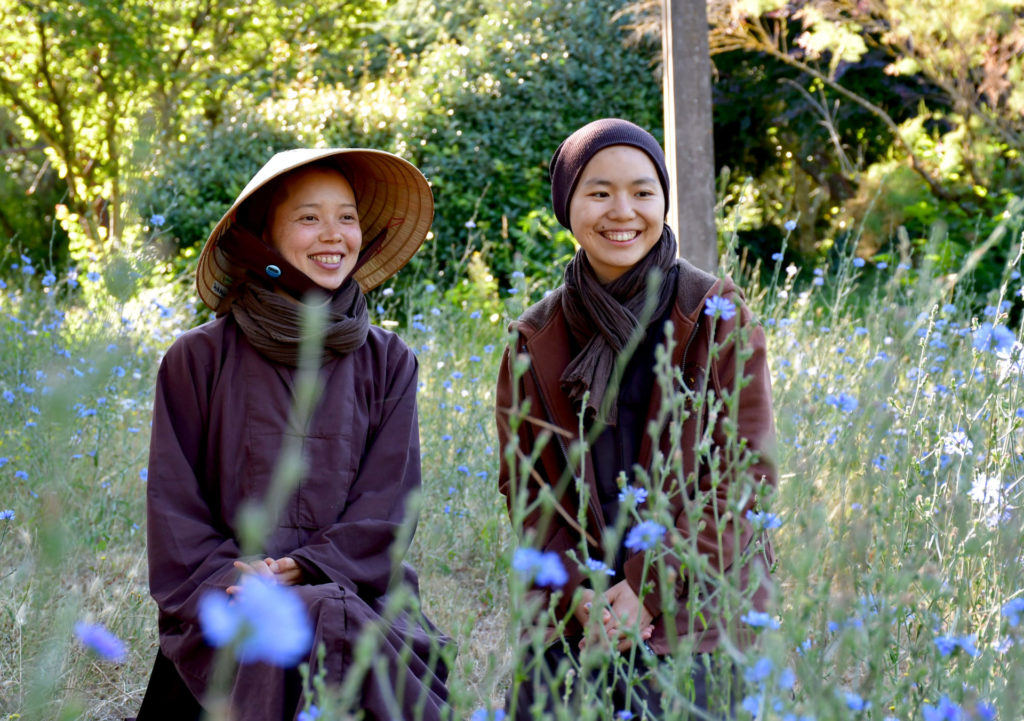 Sr Trang Khuong Gioi Is a novice from Taiwan. She was ordained on October 17, 2019, with the Gingko ordination family. This is her first completed Rains Retreat, and these are her reflections about it.
Sr Trang Khuong Gioi: The important thing about the Rains Retreat is the boundary because all the sisters will stay home. Of course, this year, everybody had to stay home due to lockdown measures to prevent the Coronavirus from spreading. But last year was different because many elder sisters had to go out to lead retreats or were busy with other things outside the monastery. The Rains Retreat is special because all the sisters will stay together, like a big family reunion. In traditional temples in Taiwan, lay friends can come to practice all year round, except during the Rains retreat. The nuns will not receive any short term friends because they want to focus on their studies and practice.
Last year I was an aspirant when the Rains retreat started, and halfway through it, I was ordained. This year, I feel the Rains retreat is deeper because living together with the sisters in their monastic quarters over the past year I find that the energy of the practice is more flowing. Another special thing I feel about the Rains Retreat is that the Dharma talks are more connected to my practice, and I can apply them right away in my daily life. I suppose last year I was newly ordained and had to adapt to the new monastic life so things were not as clear as this year. I've particularly enjoyed the Dharma talks on monastic days, which I feel are like very nutritious food because they refer to very relevant matters in the community. They are very specific gifts to the monastic community from the elder brothers and sisters. They give me direction for my practice, and I can go deeper to understand myself. The online Dharma talks on Sundays are like gifts to the world in this current situation. As I listen I can understand the situations in the world and learn how to respond to them.
I think the Rains Retreat gives us the conditions to settle down and collectively and consciously put our hearts into our practice. I feel the collective energy makes it easier for me to flow with the community and just practice as a novice. The other things that I enjoyed about this Rains Retreat are the chance to play with other novices, taking the time to write in my "cong phu" book (like a journal of practice), and enjoy following my mentor's guidance for practice. Throughout the year we do these things too, but during the last three months, I feel I've particularly enjoyed them.
From the start of this Rains retreat, I had an aspiration to practice while walking just to walk, and not to talk, think or do anything else. However, this practice has been up and down. Sometimes I still talk, sing, and think while I'm walking. I find it especially difficult not to talk when I walk with friends, but I really enjoy the silent walking. The most enjoyable practice during the day for me is walking meditation. I will continue to practice this after the Rains retreat.
Another aspiration for this Rains retreat was to look into my relationships. I have some problems in some of my relationships and I wanted to solve those. During the Rains retreat, I reflected on all my relationships and saw that I had been relating to people without much awareness. It was based more on old habits, and after three months of reflection, I would like to use new eyes to see the same person. After the rain, the birds come out to sing and the sky is still very blue.
---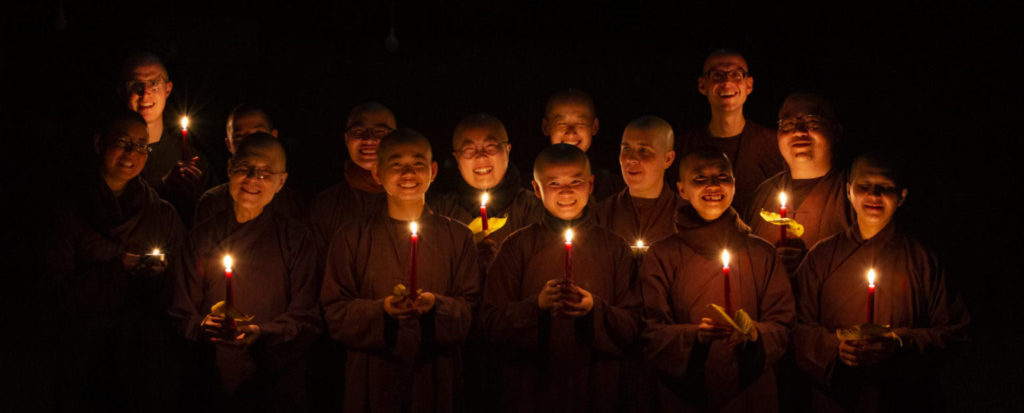 Tyna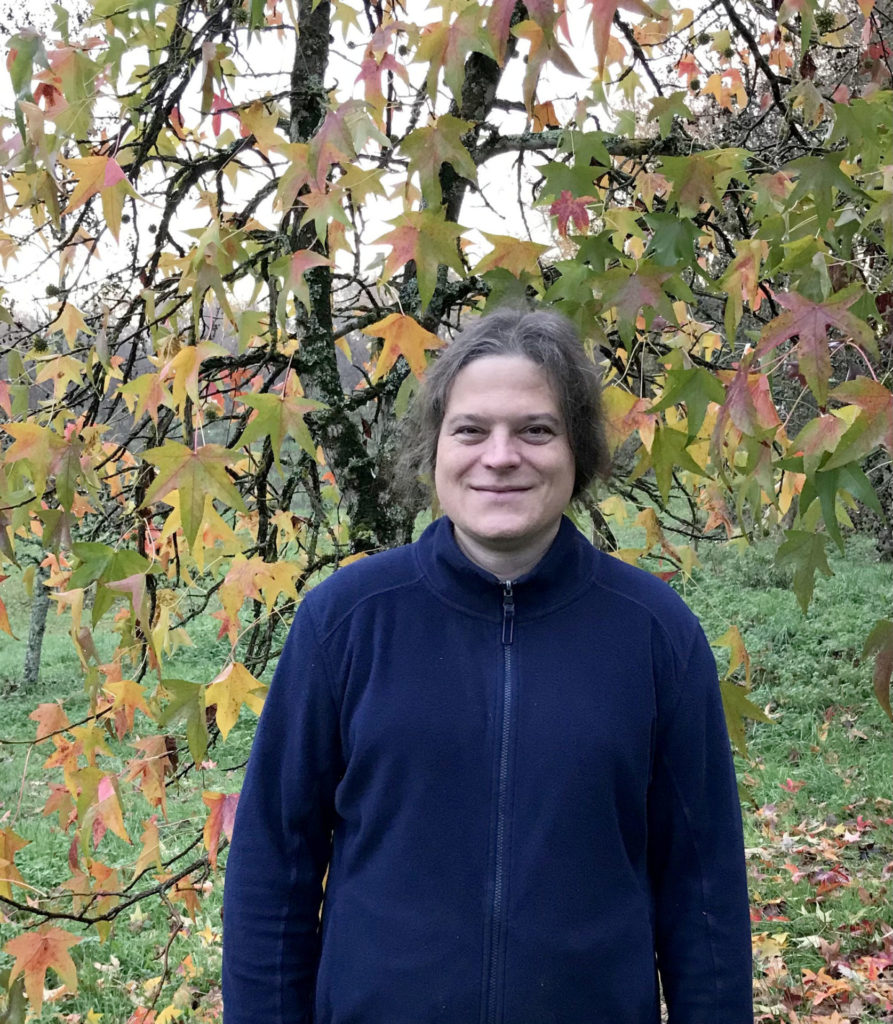 Tyna is a long-term practitioner at Lower Hamlet, she has been here since Rains Retreat 2019.
What aspiration did you have for this Rains Retreat and now that we are coming to the end of the 3 months, have you been able to realize it? And what practices did you use to help you realize your aspiration?
Tyna: It is my second Rains retreat, so I was considering how I'm practicing and I realized that I have already heard a lot of Dharma talks. Theoretically, I know a lot about the practice, but I observe often my forgetfulness. So I chose to build on concentration and mindfulness in this retreat. I chose to observe my breath in different situations throughout the day. I start when I wake up each morning and while lying on the bed, I start to connect with my breath and this has helped me to be more mindful throughout the day.
Sitting meditation is a very strong practice to help me build concentration, but to build the concentration, I realized I need to take care of the obstacles to concentration: things that take me out from my concentration, and to find ways to support the energy of concentration. So I focused on two things, my fear and observing the joy, happiness, and contentment and what made me pleased and why, and the difference between them.
I had a big realization because I am quite a fearful person, and because of that I react easily. I observed the fear and I contemplated how the Buddha reacted in different situations. I figured out that the Buddha reacted only when there was some dangerous life-threatening situation. But in reality, for me, whatever triggered this fear in me was no danger at all. This brought a lot of peace and much more quietness.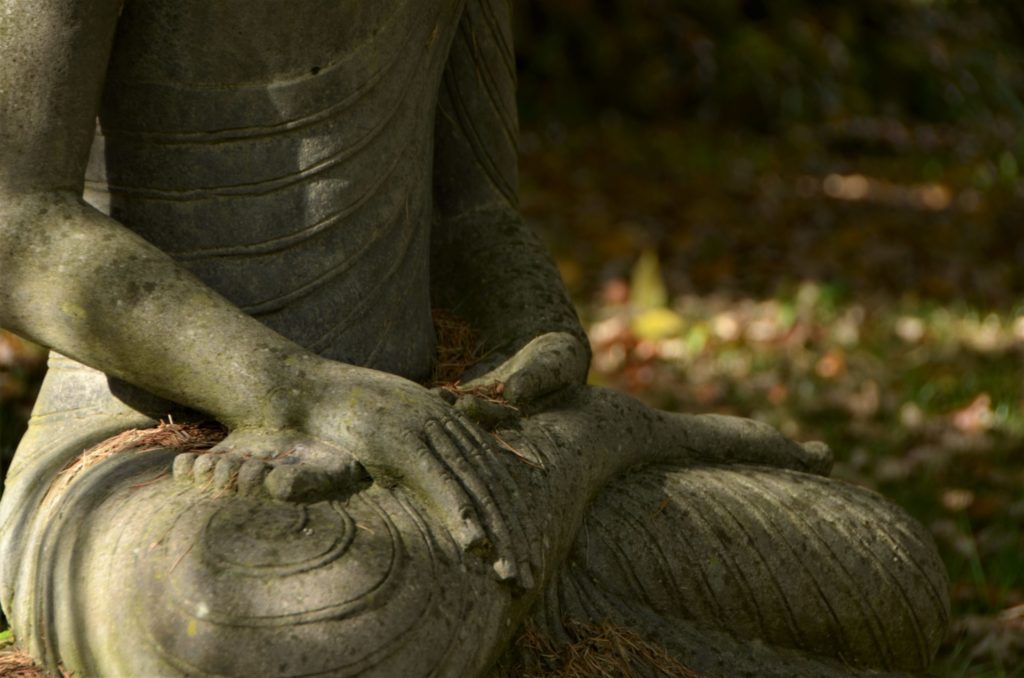 I have also been observing joy and happiness and contentment in many different situations like, how I am consuming things, how I drink tea, how I feel before and after eating each meal. I felt how my body is happy to see the food and how it feels after the meal. I'm happy that I have received the food and all the conditions which allow me to have this food like the sun, the rain and work of the Sangha.
I really enjoy the other conditions of happiness which are how I relate to the people who I'm now living with. Among us, we have a very joyful atmosphere. I like the group of long-terms this year because I feel much more ease and joy. I also enjoy working with my rotation team, it's a happiness to work with a team. I feel more connected to the schedule of the Rains Retreat, it's nourishing for me.
I also try to use the practice of "changing the peg"Changing the peg is a practice of replacing an unwholesome train of thought with a more positive or wholesome oneby choosing different topics for my thinking. I'm also enjoying nature here – the sun, the trees are nourishing me and so are the cats. In the last few weeks, I've got to know the cats. They come to me and I can be near them. I also enjoy looking at the fresh grass or the sunshine, I can feel the freshness of the light, it is something that revitalizes me.
During this Rains Retreat, what practice did you focus on, and how has it helped you to understand yourself better? How has it helped you to live more harmoniously with others in the sangha?
The main practice, which I found for myself this retreat, was the three touchings of the earth. It was a key moment for me when I heard the Dharma talk by Thay about the three touchings of the earth which helped me to understand this practice. Perhaps I'm doing it a little bit my way, but it has been a journey of discovery.
The first touching of the earth is connecting with my ancestors. I started to feel and understand the energy of my ancestors in my body. It is something I have inherited from my ancestors and I do not have to fight against it. This is an energy that has helped my ancestors live for generations, and I also manifest it. Before, I was angry with them or fought against them, but now I've found a more positive point of view for these energies that leads to greater acceptance of them.
For the second touching of the earth, I think about the people that I'm living with. First is my blood family. The relationship with my family throughout my life has had many ups and downs. There was even a time when I was not connected with my family, and in the last few years I felt that this is not OK, so I started to care more about them. And the practice has helped me a lot. So for me, the second touching of the earth is to think about my family and touching the earth for them, also for the Sangha, for the all people who I'm living with here and observing the relationship I have with them.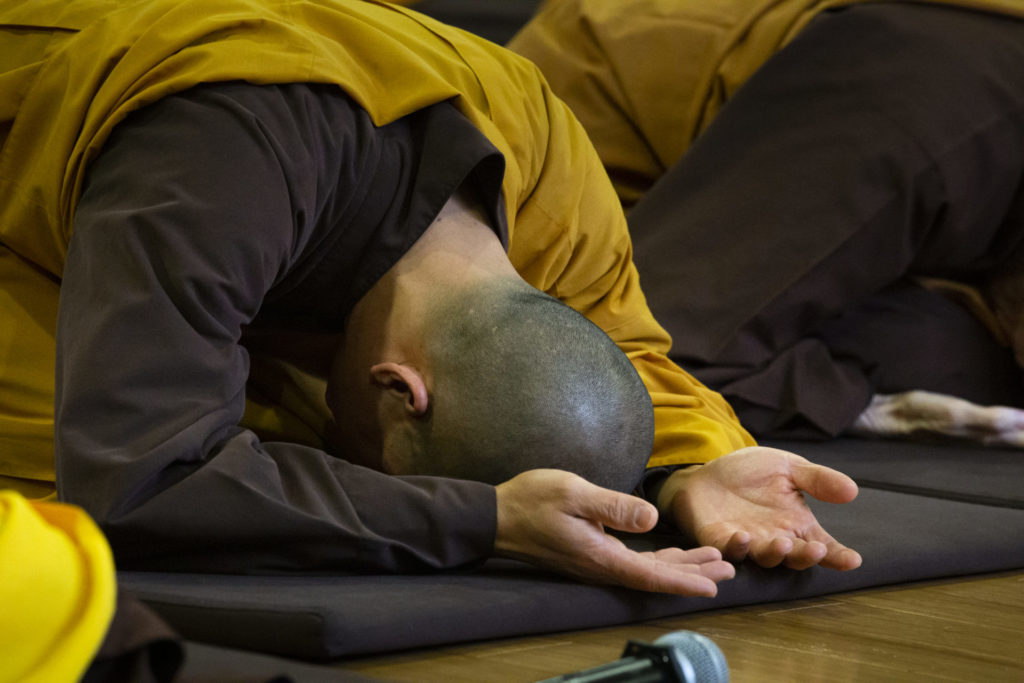 I like the act of touching the earth because when I'm standing up and when I am on the ground, they are different points of view of the world. When I am touching the earth, I can touch humility more than standing up or sitting. When standing or sitting, I feel like I'm the one acting, I am the director of life, but when I am touching the ground, I feel that I'm connected to all people walking on the earth. I see how I can feel the relationship with the Sangha, and with my family. Maybe I still don't have the point of view of interbeing with the whole world, but I can observe how I can feel connected to people by my feelings and in my daily life. Maybe one day I will go deeper into the practice of Interbeing. But this is the point where I have started.
The third touching of the earth for me is connecting with the teaching and spiritual teachers. I also have my Christian roots of the past butI've been trying to deny these Christian roots. Sometimes I feel that I just don't want my roots anymore, but with time I'm gaining much more acceptance of them. Now, I feel that I'm practicing Buddhism, this is something I am looking now, but it is my previous practice of Christianity that has brought me here. So, the last touching of the Earth for me is all about my spiritual teachers.
I think that Thay has explained the three touchings of the earth a little bit differently. Thay teaches a much deeper practice, but I am doing it this way starting from my own experience. These three touchings have helped me to look at my ancestors, the people I am living with, and to embrace the spiritual teachings I have received, including the people who are my spiritual teachers.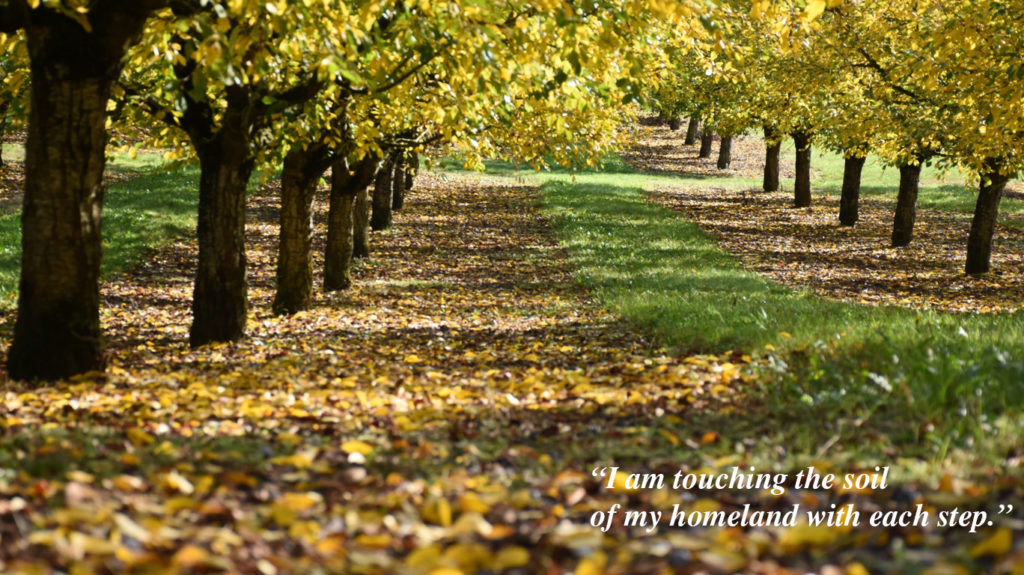 ---
Br Troi Thien Chi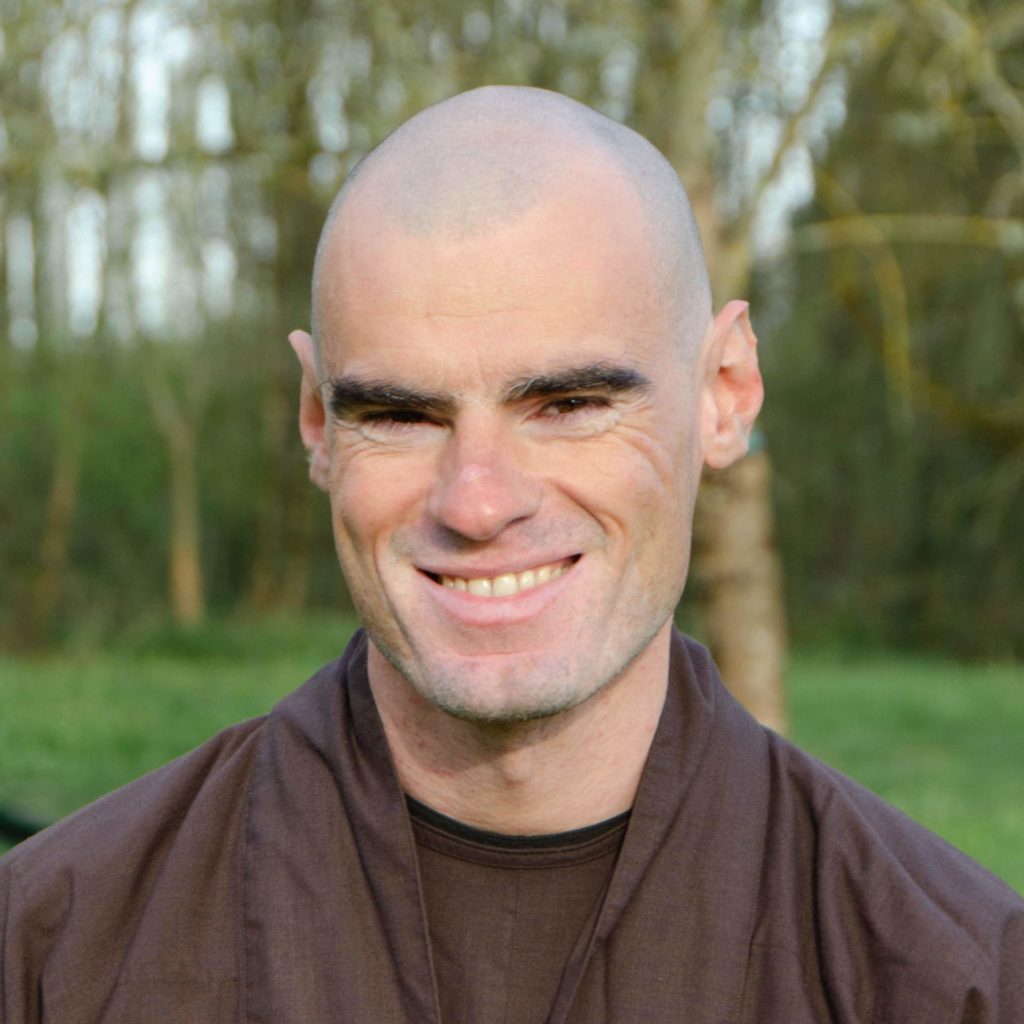 Br Troi Thien Chi is a Bulgarian novice brother of Upper Hamlet. He really loves gardening and is also very diligent in the practice.
In the 3-month Rains Retreat, what are your practices when there is physical pain in you?
Br Troi Thien Chi: During the 3-months Rains Retreat, I often felt joy and peace, but it is also true that I had many moments in which I didn't feel very well. Right before the start of the retreat, I went to a doctor to discover why I was having back pain. After taking some x-ray images, we could see that my spine is quite crooked and my hips are not aligned because my legs have different lengths. On roughly the same day that I received those x-rays, one of my teeth almost completely fell out after many months of care from the dentist.
As you might imagine, I felt bad. I have always had a complex, feeling I am not as good as other people. Learning more about the imperfections of my body, I even started to feel disabled. For a little while, I lost hope that I would ever feel happy and at home in my body. I thought, "Probably I will always have back pain. As I age it is only likely to grow worse". After some very emotional days, I started to ask myself: "Ok, can I just relax in this situation? Even if I can't accept it right now, can I at least try to relax within all the feelings that are here?"
Then I didn't even make an effort to relax. Just asking myself that question already brought some relief. "I am still here for you, my amigo. I will not go anywhere. We will be together in the pain." I was speaking to myself like that, even though I didn't know which part of me was speaking to which other parts. In any case, it helped me commit to taking care of myself, to be present, to listen; to offer myself understanding and love. No matter what is there – pain or well-being; crooked spine or healthy body – I will embrace them all. I made a kind of promise to myself: "I resolve not to be present only for the good moments and to hide when difficulties arise. I see that by responding in that way, I have caused myself a lot of pain. So often I have not wanted to see the difficult emotions and thoughts manifesting in me: anger, hatred, aggression, sadness, doubt, despair, sarcasm, judgment, and even many others as well. Just because I judge them to be unwholesome, I have preferred not to be there when they manifest. Yet I see that they are also part of me, and I want to learn to take care of them."
Maybe this was just a small Buddha seed trying to sprout, or the seed of a caring parent or friend. In any case, I could see that healing begins when I relax inside of the unwholesome feelings, allowing myself to experience them deeply in my breath and body. So often when the unpleasant outer wrapping falls away, within it lies a very personal, very special gift.
---
Sr Trang Uyen Nguyen
Sr Trang Uyen Nguyen is a Vietnamese sister living in Lower Hamlet. She has a very beautiful heart for serving the community silently. Apart from her humility, she is also very smart in finding different ways to nourish and consolidate her practice.
What practice did you focus on during the Rains Retreat and how did you go with it? Did you learn anything about yourself?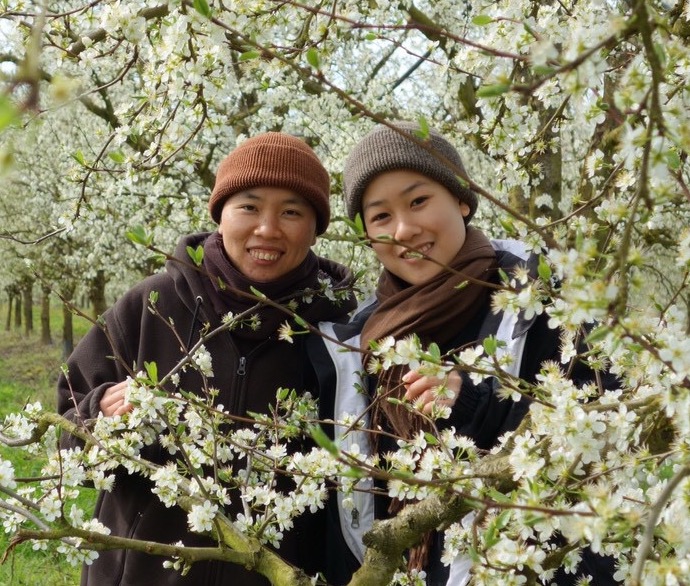 Sr Trang Uyen Nguyen: This year during the Rains Retreat, I decided to focus on walking meditation. I divided the walking path into short distances, such as from my bedroom to the bathroom, from the bedroom to the dining hall, from the dining hall to the meditation hall, etc. because it is easier for me to focus when the distance is short. Whenever I have difficulties or any strong emotion, I always practice walking meditation. After practicing, I see that my emotions are always much calmer than before and this is very helpful, and I always see that I can come back to myself more.
I also look inside myself to see what kind of seedA seed is a quality that is lying dormant in our consciousness, such as kindness or anger or jealousy etc. When it manifests, it means that we can feel it in our minds, and it may also be seen by others in our actions and speechis manifesting, whether it is a negative seed or a positive seed. Then I can cultivate the seeds of happiness inside of me more or I can look deeply to transform the seeds that make me suffer. Sometimes I feel sad or angry with another person and walking meditation helps me to calm my emotions. Sometimes I have a conversation with a sister, and maybe I receive some seeds of suffering or unhappiness from her, and walking meditation helps me to stop what is going on inside me from manifesting when I interact with others.
Walking meditation also allows me to come back to my ancestors and blood family more because whenever I walk, I see that my parents walk with me also. It makes me happy and gives me a lot of inspiration to continue my practice. It's helped me to practice diligently wherever I am. When I practice walking meditation with the sangha, I see that I walk in the footsteps of our teacher Thay whenever I am mindful. So after the walking, I always ask myself "What percent of my steps have I taken in the footsteps of our teacher Thay today?"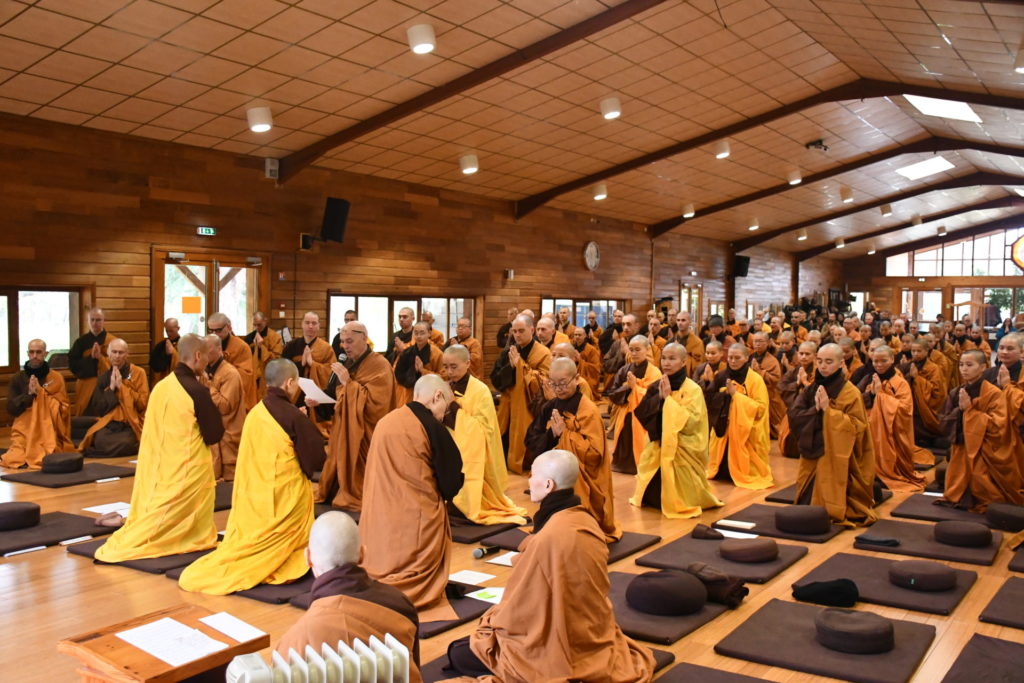 ---
Tom
Tom is French and is working on the Happy Farm in Upper Hamlet
What aspects of the Rains Retreat did you enjoy the most?
What immediately came to mind, was the nature, the autumn and winter. We had wonderful weather in November. The forest was so beautiful. I loved to be on the Happy Farm and on the way back up to the hamlet at the end of the afternoon I could see the sunset from the top of the hill. Just to stay a while with this sunset really gave me a pleasant feeling. I enjoyed a lot the wild pigs and on the Happy Farm we also had a family of hedgehogs that were living in a bed of straw, making their house there for winter, a mother with some babies.
What I loved the most are the stars before sitting [meditation] and after sitting [meditation]. Just to stand for a moment in front of the meditation hall, to look up and see a clear sky with lots of stars. Many times this brought me back [to the present moment]… I could realise that I can have some difficulties and problems, but just looking at the stars I could see that this universe is so huge, and there is a lot more to life than just my problems. Touching this gave me a feeling of stability and safety. [It allowed me] to reframe and look at the bigger picture. I know that I can sometimes be stuck in just my small picture. This was how I found nature to be so nourishing, because it could help me to touch a bigger picture and not to be only caught in my own world.
This year I know that both for the world and also for Plum Village it has been some really challenging months, but during this time I felt really the energy of care and kindness around dealing with difficulties from everyone. It was something that I appreciated a lot to be surrounded by this energy of kindness. This was the other thing more related to the community that I enjoyed a lot during this Rains retreat.
What have you discovered about yourself during this retreat?
Many things, it was really rich for me. One clear thing that I recognised is my tendency to suppress my emotions. So I tried a bit to let go of this tendency and to understand why I do that, in order for me to have the capacity to let go. I had some very strong emotions during this retreat. Sometimes a lot of sadness, sometimes anger, sometimes also a lot of joy, even love, so I have felt very alive during this Rains Retreat. Not always easy, but alive. I saw that I took only the experiences that I wanted to have and the ones that I didn't want, I just push them away. So I clearly saw this tendency [to push feelings away], and I still have it a lot, I just [became aware of it] a little bit. I feel that I cannot let go of everything straight away because it would overwhelm me. But maybe I can find a balance between letting these more difficult feelings into myself but also recognising my capacity, then slowly slowly I can understand them more and have more space for them inside.
During this Rains retreat, what practice did you focus on, and how has it helped you to understand yourself better? How has it helped you to live more harmoniously with others in the sangha?
I focused mainly on doing things with ease, not by changing what I do, but in the way of doing it. So before doing some actions, I would remind myself [to be aware of] all these ideas of wanting to do something perfectly. But instead to have more confidence in something inside of me that knows, that reminds me that I don't need to have so much control like this. To give myself a little bit less pressure.
It's not easy because I feel that by not imposing so much pressure on myself, I sometimes do things a bit less well. So also I need to be kind with myself and accept to make a lot of mistakes.
For me to be able to go through this process, to be more accepting of myself and less judgemental, I feel I need and also what I started to build is a feeling of safety. Safety within the community and the people around me. To feel safe to be what I have inside, even if it's not perfect, to know that it's ok, they will accept me as I am.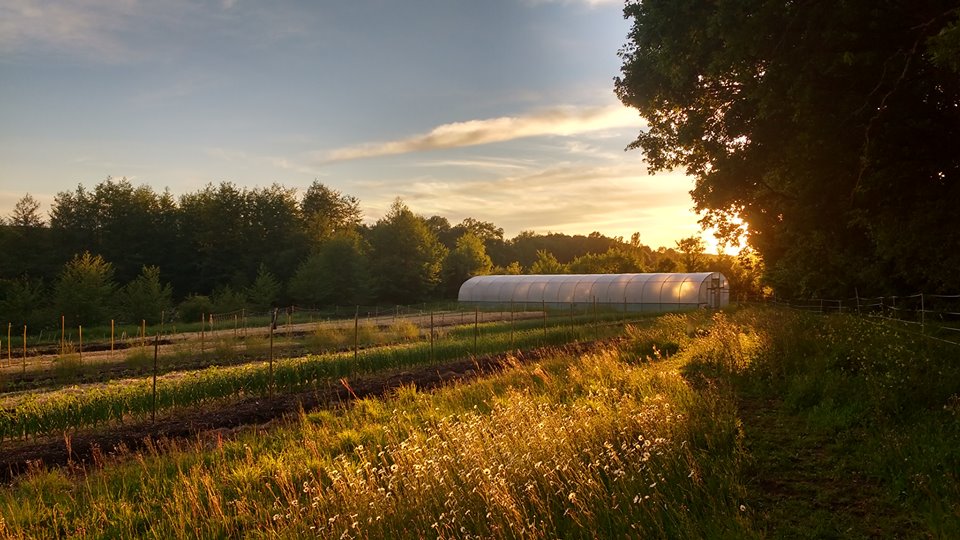 ---
Discover more