Dear Friends, in celebration of our teacher's return to Tu Hieu Temple, Vietnam, where he practiced as a novice monk, we would like to offer you a series of stories Thay has told of his time there. This is the fifth in that series.

Does the Buddha need incense?
by Thich Nhat Hanh
My teacher taught me how to light a stick of incense. In my temple, when I was a novice, we would offer incense to the Buddha several times a day and I often used to wonder: "Does the Buddha really need incense?"
I don't know if the Buddha needs incense, but we certainly do.
The act of lighting incense is a spiritual act. We cultivate calm, stability, and concentration. As we light the incense, it is important to come back to ourselves by means of conscious breathing. Following our breath, we bring our mind home to the body, and become fully aware of what we are doing. Even though the stick of incense is only very light, my teacher taught us to use both hands to pick it up. The idea is to invest our whole being into this act; our entire body and mind are united in this one action.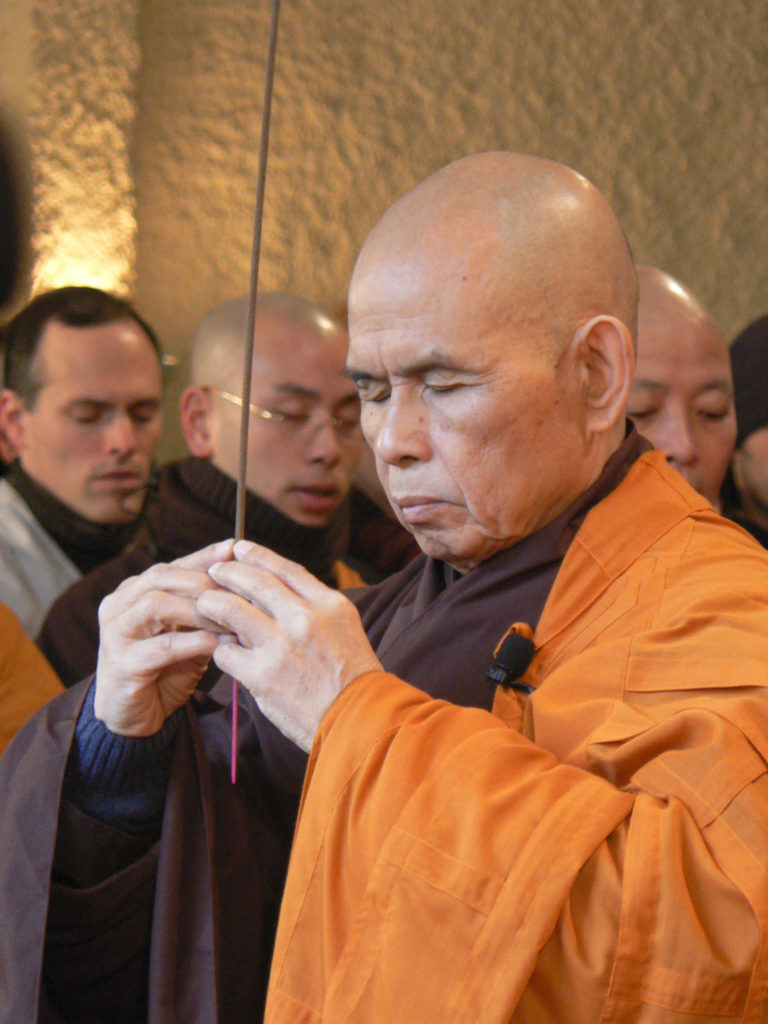 We know that a tree has its roots deep in the earth and water has its source high in the mountain tops. We, too, have our roots, our source, and the ancestral altar is a reminder that the essence of our life comes from this source. Offering incense at the ancestral altar, we have an opportunity to be in touch with our ancestors in every cell of our body.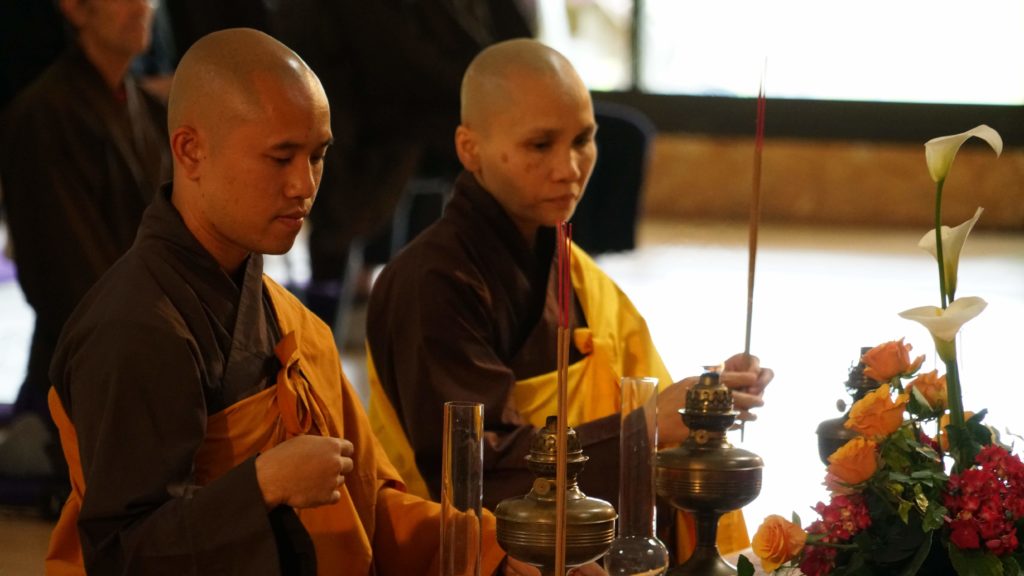 What my teacher taught me was to invest the energy of mindfulness, concentration, and insight into lighting the incense. When your body and mind are one in the present moment, that is the energy of mindfulness. And when you are completely attentive to what you are doing, that is the energy of concentration. With the energy of mindfulness and concentration, communication between you and your ancestors becomes possible in every cell of your body.

Memories from the Root Temple:
Does the Buddha Need Incense