We are very lucky that so many of you come to practice with us in Plum Village. Our Summer Retreat and several other retreats are fully booked months in advance. Each year thousands of new practitioners discover the teachings of Thich Nhat Hanh and want to apply them in their daily lives. To meet the needs and wishes of those who would like to come to our centers, we have founded a new monastery an hour east of Paris. We hope to bring the essence of Plum Village, within easy reach of one of the largest cities in the world.
Our Newest Practice Center
Situated in the village of Verdelot, the new center is surrounded by 1.8 hectares of green hills, it has its own spring, from which it derives its new name, and two small rivers. The Healing Spring Monastery is steeped in a peaceful, quiet atmosphere. During the 19th century the buildings housed a convent, and are waiting to be transformed into a living spiritual community once more.
Preparations are well underway for the adventure of opening the new monastery. Having signed the property deed and gotten the keys, nine of the twelve monastic brothers, who will be living in Healing Spring Monastery, left from Upper Hamlet with a van packed full of basic necessities including a large bell.
Preparing to Open for Retreats
The brothers are already preparing to open for their first retreat. Their 90 Day Winter Retreat will begin on the 17th November 2018. The Dharma Talks will be given in French and Vietnamese, with translation into English. You are warmly invited to join them, knowing that our collective practice is the best contribution we can offer to the new center. It will be possible to stay for the whole 90 days of the winter retreat, for a week or more, for a weekend, or to come for a day of mindfulness. Please visit this page on their website for more information.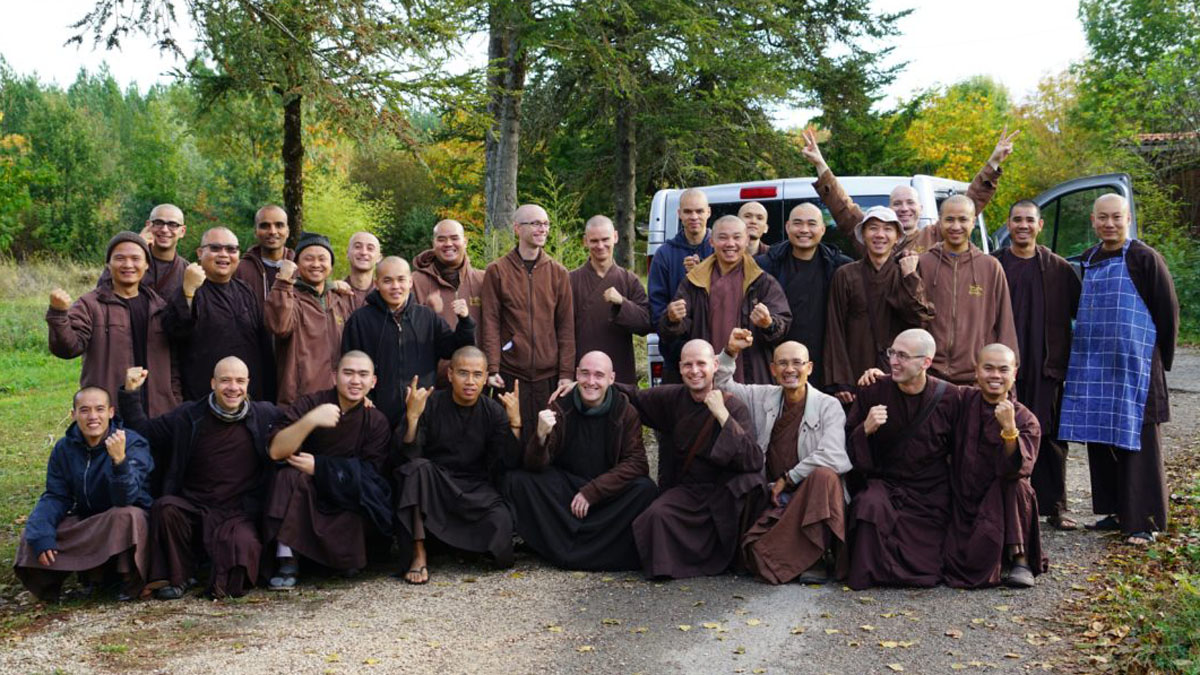 Thank You
Many of you have already contributed towards this wonderful project. We would like to thank you for any contribution you have made, large or small, whether you have helped financially, with your skilful hands, given professional advice or have provided the brothers with necessities. It is thanks to a gracious loan we were able to buy the old convent, which we will have to pay back after we have raised the necessary funds. As they are now the buildings can accommodate 20 brothers and 20 retreatants, after some necessary renovations to update the current facilities, we plan to extend accommodations for up to 50 retreatants. We would like to express our gratitude to the manyfold sangha for your support with making this wonderful new center possible.
If you would like to help by offering your time and your skill, other necessities such as furniture or would like to contribute financially we would be very happy to receive your support.
Sr. Chan Khong shares some words about the Healing Spring Monastery (with english subtitles):