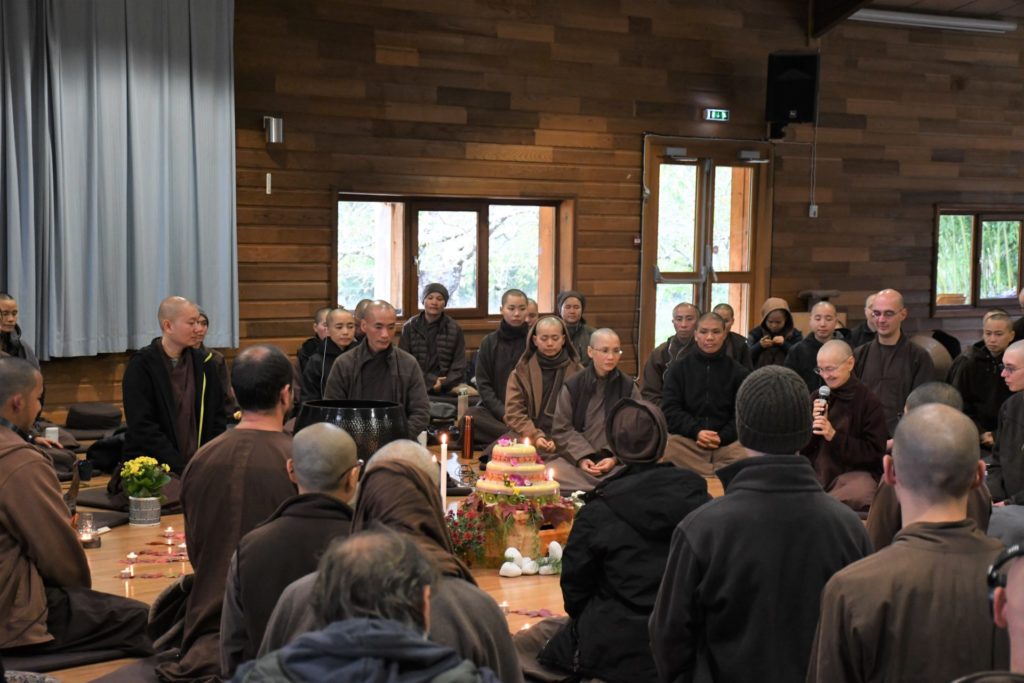 On the 11th of October, 2020, the sangha at Plum Village gathered to celebrate Thay's continuation day in a spirit of peace and being together as big spiritual family. There were stories recounting beautiful memories with Thay, and how the practices of mindfulness are helping to transform people's lives all over the world. We felt Thay's presence and love through a letter that Thay wrote to his disciples back in 2007 that still touches and inspires us on our path of practice.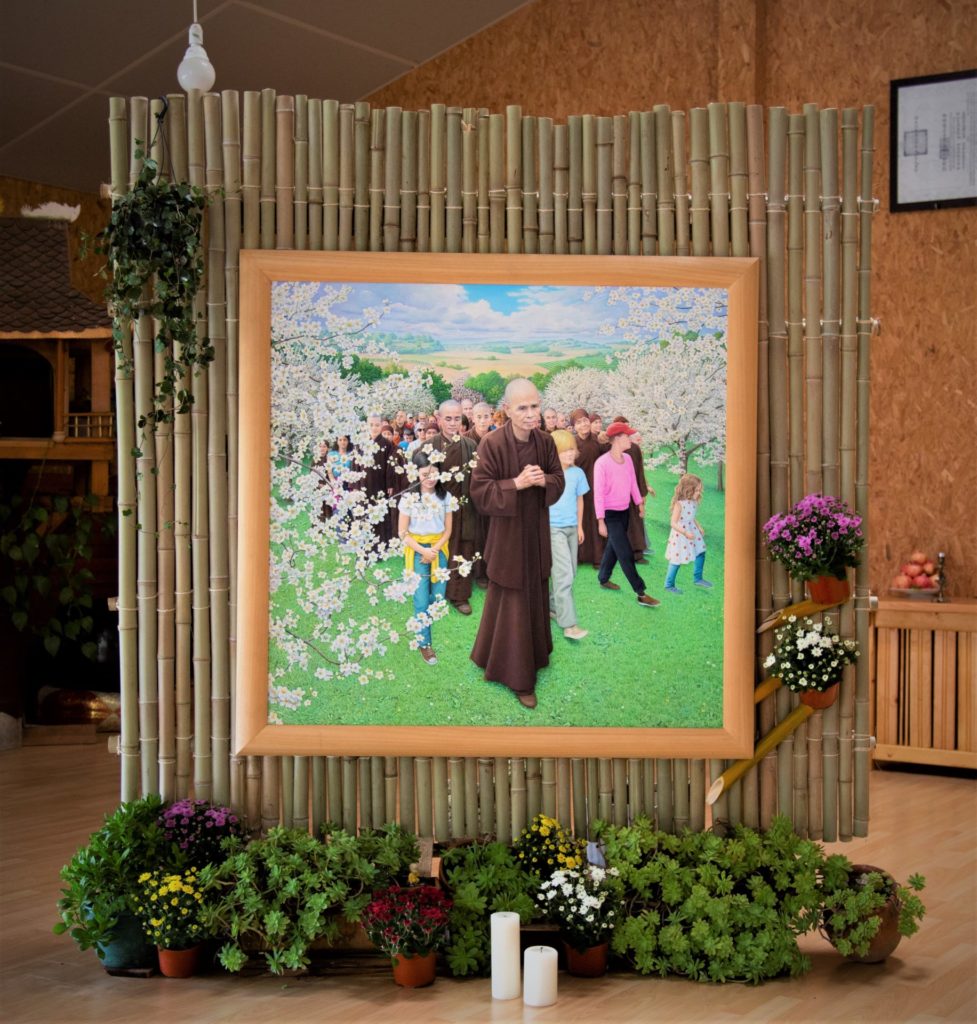 To my dear children
Here and there,
Sùng Phúc Temple, Hà Nội, 27 April, 2007,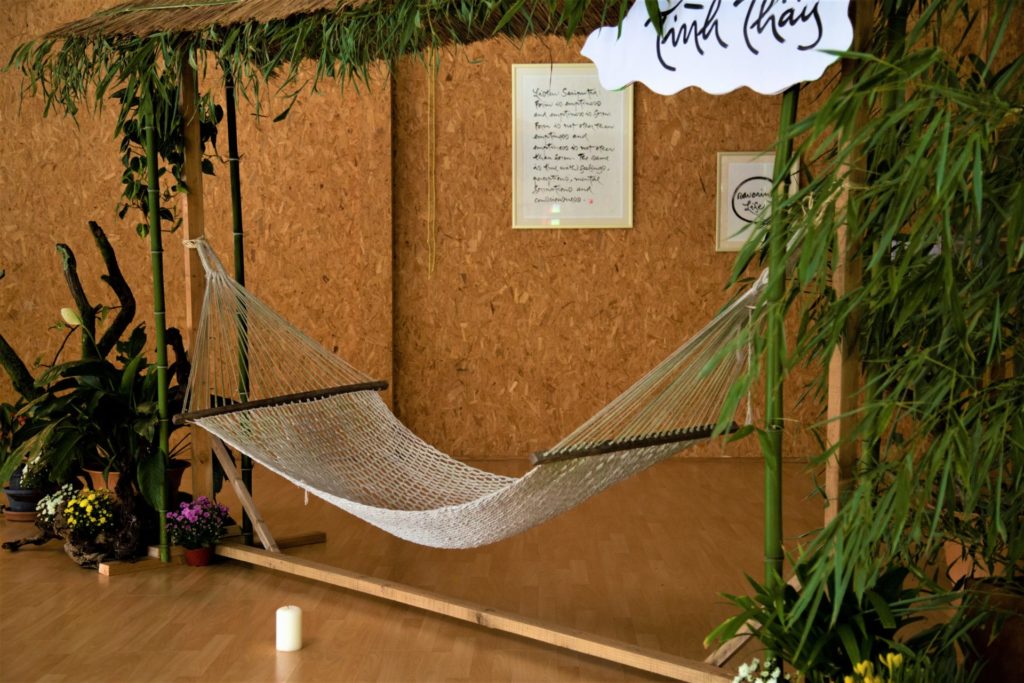 Yesterday, sitting on the hammock by the hut, Thầy could see clearly that no matter where you are, you are still Thầy's continuation, in one way or another, or in many different ways at the same time. Wherever you sit, Thầy also sits; whenever you breathe, Thầy also breathes; wherever you walk, Thầy also walks; whenever you smile, Thầy also smiles. On this trip, accompanying Thầy are those who practice and work wholeheartedly. So does Thầy. Although there are moments of tiredness, lacking sleep and rest but everyone always felt protected, embraced and supported by the energy of the Sangha. The great requiem ceremonies have touched the heavens and earth, thanks to the support and prayers of everyone concerned. Over the last few days Ha Noi has been cool and fresh due to the rain of compassion pouring down after the requiem ceremony at Soc Son.
Thay knows that wherever you are, you are following this Vietnam tour and sending energy of support to Thầy every day. This trip has been like a dose of supplement injected into the body of our country. The nutrient slowly penetrates into each and every corner of the body. We can feel its efficacy in nourishing and transforming the country.
In a week, Blue Cliff Monastery in New York will open. Thầy thinks that this practice center will bring a lot of happiness to us and many practitioners in the North Eastern states. The practice center is going to be very beautiful and cozy; this is good news for all of us.
We are like a flock of chicks that have just hatched, and cracked their way into life where there is plenty of air and light. We are chirping, calling for our flock, knowing that none of us would ever want to return to the eggshell. We are many young innocent chicks, but we will grow up very quickly. Everywhere we are calling for our flock, and we know that we have each other, we are present everywhere. Each one of us represents all of us because we are not a separate entity but a sangha. Thầy knows that whatever you do this morning, you would share the merit with the sangha, and Thầy has faith in all of you. Thầy is walking with your feet, breathing with your lungs, and Thầy also knows that you are walking and breathing for Thầy.
The present moment is a miracle! It would be a waste if you missed it.
With love and faith in all of you.
Nhất Hạnh