Brother Phap Huu reflects on how we can use this time of global suffering as a moment of transformation. He suggests letting go, treasuring our loved ones, and refocusing our care for the planet.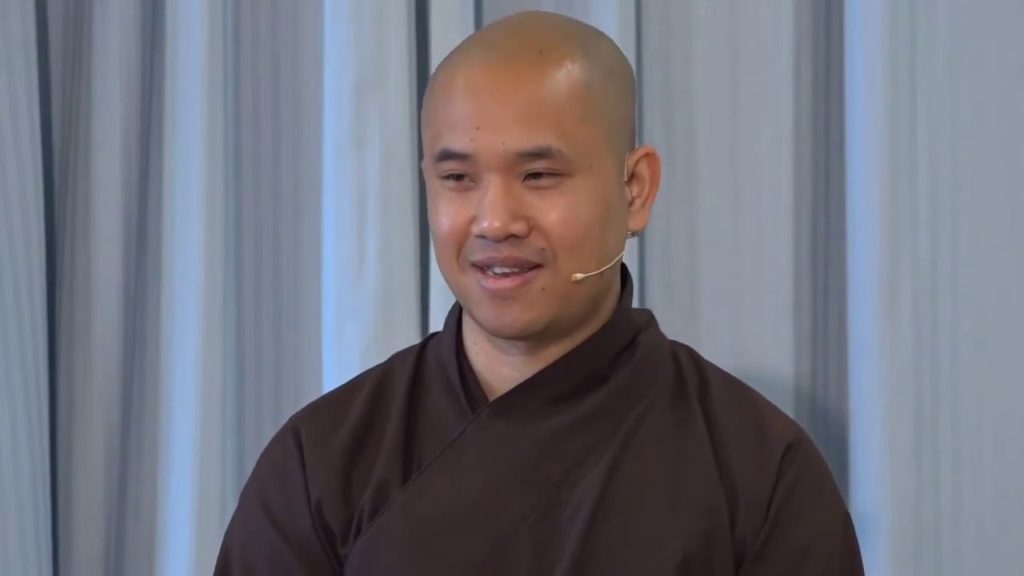 Letting go
How can we use this moment of global suffering wisely? I think this question has been my mantra, my everyday question. This question invites me to look at how I want to make the best use of this time through the pandemic, to take control of the situation, and not just live in fear and uncertainty. Right now, we are not moving around much, and we do not get to do what we want regularly. This invites us to learn to let go of what we think is happiness.
At the beginning of the year, we all had plans and hopes for 2020. "2020" sounds like a fantastic number, we might have had a great vision for 2020. We thought this year would provide a lot of growth as individuals and as a collective. I had a lot of retreats booked and many activities that I was going to offer in Asia and in different countries in Europe. Also, in Plum Village, we were preparing to host many retreats, which are joyful gatherings. We come together as a spiritual family and have a chance to practice together: sitting in stillness, walking, eating, and sharing our experiences. Suddenly, all of this is removed, and it was not our choice. It was not in our control, but the lockdown was the right thing to do.
The first feeling for me was sadness. I thought, "Oh man, what about all that planning in 2019 that we put our energy towards?." When all of those plans evaporated, we had to practice letting go. I felt some sadness. At some moments, I thought, "What if?" and started to blame the cause of the virus and pandemic .
However, in Plum Village, our practice is to come back to the present moment. In these situations when we learn that we have to let go suddenly, we practice to be in touch with the present moment and say, "Okay, I need to practice to let go, I cannot put into action all of the plans that I made." We can ask ourselves a few guiding questions: What can I do now? What are the conditions now that allow me to do something that I wanted to do in the past, but I could not do? Perhaps now is the time for this.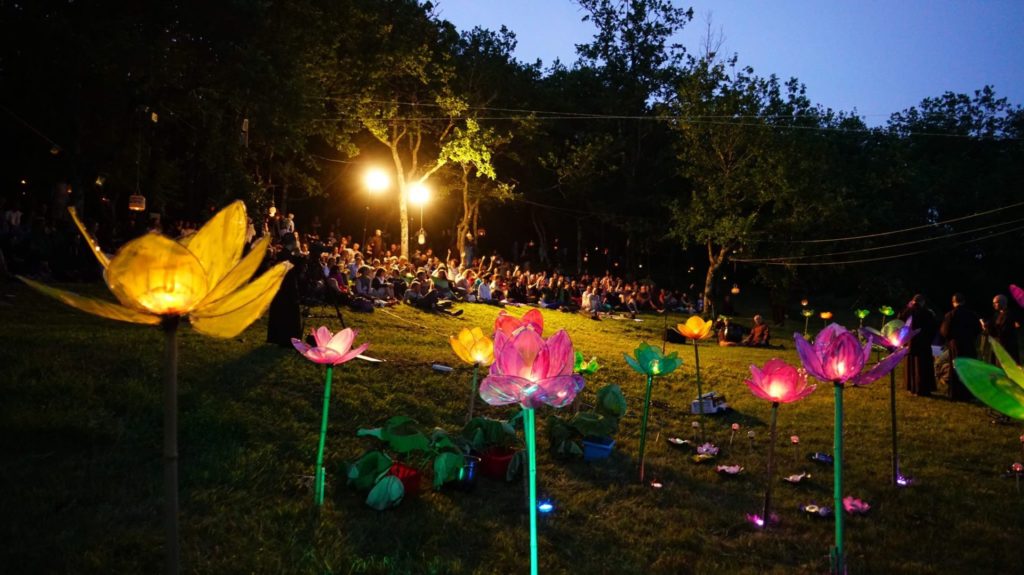 No suffering, no happiness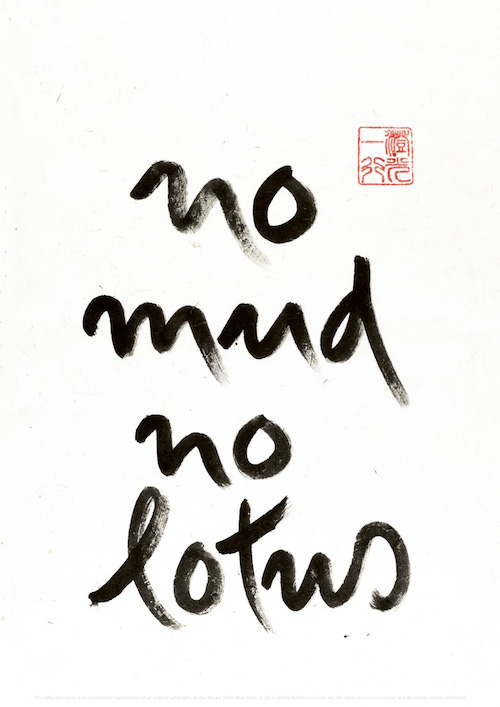 This is where the teaching of "no mud, no lotus" comes in. It means that if we know how to suffer, we suffer much less. If we recognize suffering and see where the suffering comes from, we can accept it. Our acceptance allows us to see beyond sorrow. If we never acknowledge or accept our suffering, then suffering will always be there.
Suffering is an immense energy. Depending on the size of our suffering, it can take control of our whole day, a full week, or an entire month. But when we recognize suffering and identify the conditions that allow the suffering to be, then there is more space. When we see where the suffering comes from, then suddenly we can see it's roots. Then it feels possible to handle the energy. We have more space to manage our days because we are no longer victims, and we are not trapped by our suffering.
During my time as Thay's [Thich Nhat Hanh's] attendant, I saw him write many calligraphies, which are sentences that remind people of the practice. One calligraphy he wrote that I especially enjoy reads, "Suffering is optional." We all suffer, and there is mud everywhere. Hell is not when we die, but hell is on earth. Some of us are living in hell right now. Others are also living in hell, but some have created a peaceful island where we can take care of our well-being. So suffering is optional not because all of us suffer. Suffering is optional because if we know how to suffer, we suffer much less. We can still find peace in a difficult moment.
So if we know how to take care of our suffering during this pandemic, we will suffer much less. If we know how to make use of this time, our experiences will not go to waste. We will not say "Oh, I'm just staying home, I'm getting nothing done." Instead, we can look at the conditions, the space we have, the time we have, and we can ask, "How do I take care of this moment so that it becomes a noble moment?" Brother Phap Dung gave a dharma talk a few weeks ago and said each moment could be a moment of nobility. It could be a noble moment for us if we know how to apply mindfulness, awareness, compassion, and insight into our moments.
Making this a noble moment
We all have an opportunity because we are alive. The Buddha said that if we are living, that is a miracle in itself. If we want to live a miraculous life, that is our choice. Every day we walk, stand, and eat. These can be noble moments. For instance, when we eat and look at the food that we have, we can recognize that there are other places, because of this pandemic, where there is not enough food, and this is a real threat of death. Then with that information and insight, we do not take our food for granted. This becomes a noble moment.
Simply breathing can be a noble moment. One of the symptoms of the virus is that people struggle to breathe. We can recognize and appreciate our health, especially if we are not having difficulty breathing. We can start the day knowing we have 24 brand new hours, healthy, and with easy breathing. We can smile to our breathing. That is a mindful moment, a noble moment.
Treasuring our loved ones
I think many people feel that life is not the same without real connection to our loved ones or friends. The importance of connection has become more real for me during this pandemic, even though I am a monk who has learned to give up a lot of things and live a simple life. Suddenly, I cannot see my teacher or members of my community, who live in other parts of the world. This makes my love for everyone feel more alive and real. The insight that life is precious, every moment is precious has become more real. Many people are getting in touch with this right now because our loved ones are there, but we cannot be with them in person. Even if we have a lot of money, we cannot experience being with them right now because of the situation.
We can use this energy of missing our loved ones to nourish our love for them. We can use this time to show our appreciation. For instance, we can write a message, a letter, or an email to express our love and support as a friend, family member, or community.
What happens after the pandemic feels like an important topic. We need to cultivate our awareness now so that, after the pandemic, we do not take our loved ones for granted. We know that all life is impermanent, including our own. The time we have together is precious. We can value the simple acts of love in our daily lives, the very familiar stuff that we probably used to take for granted. The pandemic reveals our loved ones as treasures, gems, something we cannot buy or replace. Now we know that to be with someone we love is beyond anything.
So later on, it is important that we do not take our loved ones for granted. This is a lesson that we can take in now and continue to transmit to our children, students, colleagues, and the next generation so that they remember the lessons from these extraordinary times. We want to remember the preciousness of being together as human beings, friends, and families, giving hugs, expressing kindness, and offering care.
It is also essential to use this time to rest and to take care of ourselves. We know that to love someone is to be there for someone. After this, especially when the confinement and lockdown lift, if we want to really be there for someone, the best gift we can offer someone we love is our true presence. This requires our whole body and mind to be present, which is something that we have to continuously train and practice. When we are more present, our capacity to be there for the other person is much greater, more open, and we can accept and embrace the other person more. We can see beyond instances of happiness or suffering. We develop what we call "interbeing" when we see ourselves in the other and them in us. So well-being and presence is something that we can train during this time.
Pausing to consider the planet
I also see that another Lotus is that nature has its way of healing. In the past years, we have been trying to bring awareness to the environment, global warming, and climate change. We know that all of us, we have to wake up and understand that the way we live our lives affects our environment. We usually think that our life is us, and the environment is the environment. We split the two, and because of that view, the way we behave is very unmindful. We are not mindful of what we consume, there's no limit, we do not have a boundary because one of the humans' biggest weaknesses is desire and greed.
Suddenly in this time of the pandemic, all nonessentials need to be shut down for now. It has been two months for us in France, and we now know that without the nonessentials, we can still be here and alive. We are consuming less. We can practice with the awareness that consuming is optional, just like suffering is optional. We can look deeply into what we consume, our idea of happiness, or our concept of fulfillment. Do we connect with a material product, or with life itself? Do we enjoy being with nature, with our loved ones, being able to communicate, or to share a cup of tea together? Or is our idea of fulfillment buying something, or having access to something that belongs to us?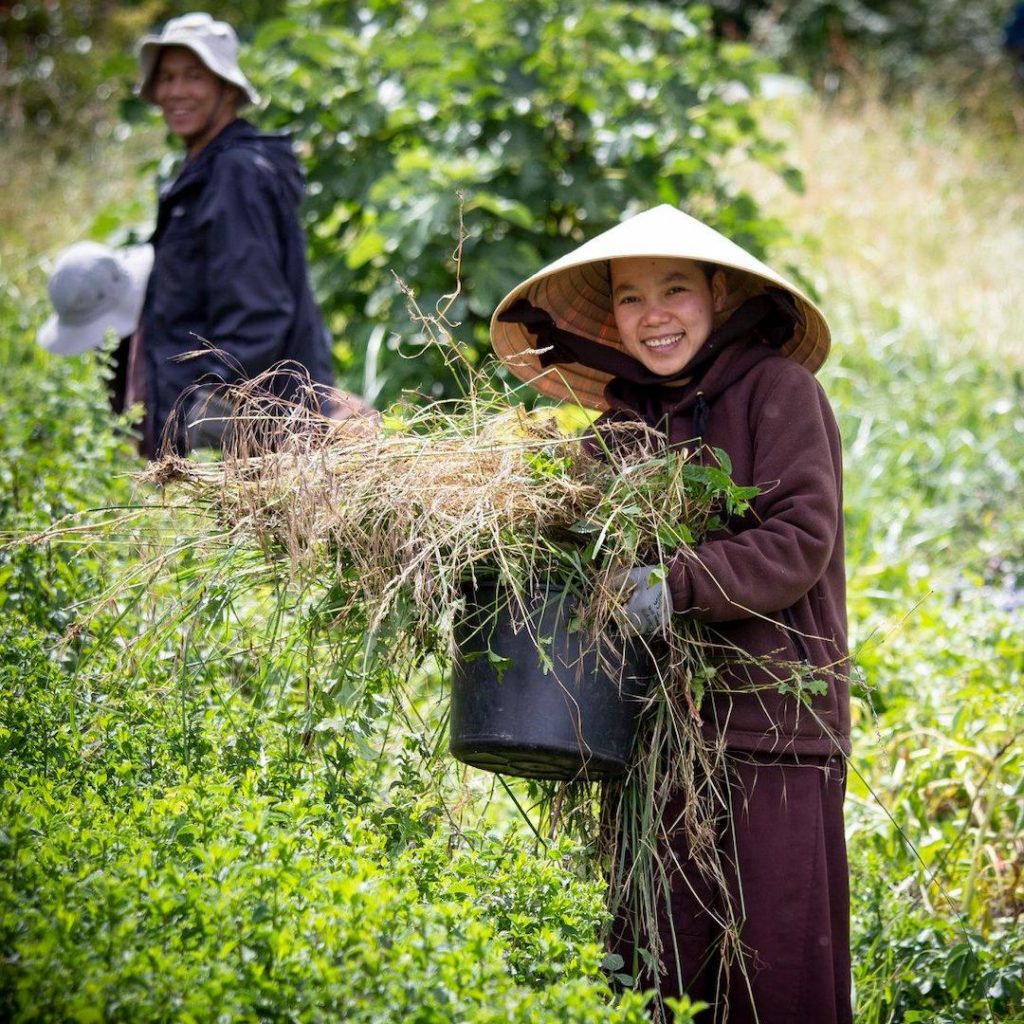 Even in the monastery, we are consuming a lot less. We are more mindful of the food we eat, and the water and electricity we use. If we have awareness and mindfulness, we can use this moment to make it a moment of change, growth, and spirituality. We can see that our inner happiness is something longer lasting than instant joy or superficial happiness. I will not deny that having a nice jacket gives me a sense of pleasure, but after three days or a month, that jacket becomes another jacket. It hangs in the closet, and once in a while, I wear it. However, deeper happiness for me goes beyond a new coat. It is joy at being in touch with the wonders of life in this moment, with my loved ones, and my gratitude. This happiness is more meaningful, longer-lasting, and gives me more energy.
I can already see the lotuses in this time amongst the mud that we're all experiencing. I hope that as a human species we will not follow the same pattern of greed and overconsumption that we have been for many years. I hope we take this as a moment of seeing what is essential for our life. We can see that what is most important is actually near by when we come back to mindful breathing and walking, loving speech, and deep listening. Nourishing our love and nondiscriminating mind support openness. That is something that I have been reflecting on a lot by staying still and having more time for myself.
Making our days count
As we move into a new phase in our society and come out of our houses, each new day is a moment that we can go home to ourselves. We can really invest in each day and make sure it is not a day that flows by meaninglessly. This period is not normal, and this offers us an important opportunity. We can ask ourselves, "How can we make this period an investment in ourselves, our communities, loved ones, countries, and societies on a spiritual level and on a human level?"
Afterword: In a talk on 7 June 2020, Br Phap Huu also addresses the recent events of racial injustice that have occurred in the United States. Two excerpts are offered here as a preview to the full talk.
Watch more
---
While it is not possible to attend a retreat a Plum Village at the moment, there are a series of special online weekend retreats over the summer which offer the chance to engage with the monastics and deepen mindfulness with a supportive community.