From Roshi Joan Halifax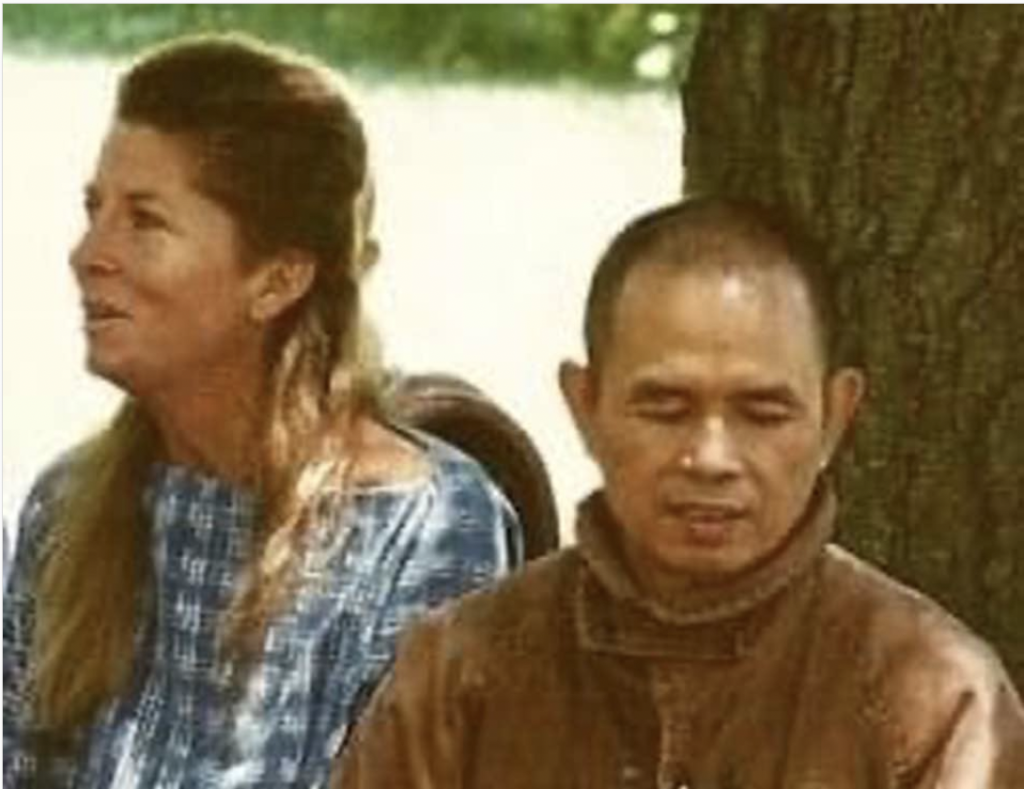 "Thay's deepest teaching to me is that being a social activist is not separate from being a contemplative. Thanks to him, untold numbers of us opened our lives to the path of socially engaged Buddhism."
Roshi Joan Halifax (True Continuation)
The war in Vietnam was raging and so were many of us young people in the mid-sixties. The Civil Rights Movement and the Anti-war Movement converged at a time when those of us in our twenties were meeting a frontier of consciousness that focused on freedom, the environment, justice, and nonviolence. And yet, for many of us, the sense of moral outrage toward our government was anything but nonviolent.
In the midst of this wild psycho-social tangle, arrived a young monk, traveling from France to the United States to urge our country to stop bombing his country, Vietnam. His name was Thich Nhat Hanh.
Hearing Thich Nhat Hanh speak, I realized that being a social activist was not necessarily separate from being a contemplative. My mind and heart changed and my life as well. Thich Nhat Hanh was for me and many others the model of a socially engaged Buddhist. Because of him, many of us opened our lives to the path of socially engaged Buddhism.
In the mid 1980's, I was to become Thay's student. His teachings on social engagement, direct and indirect, will continue with me the rest of my life. Going to Plum Village in these early years was an intimate and precious experience.
In 1990 or so, I went to Vietnam on Thay's behalf, with a handwritten copy of one of his books sewn into the bottom of my suitcase. Carefully and gratefully, I gave it to his community in Hue, and while there I had the great joy of meeting members of his lay sangha who were part of the School for Social Service. Their humility and love of Thay moved me deeply. I was also so fortunate to spend time in his hermitage which was kept ready for him should he be able to return. And return he did; yes, he returned for all of us.
Now he is gone beyond, but his legacy will be carried forward by thousands upon thousands of people, I among them.