Each of us felt a deep resonance with the sacred sites and we were moved to tears.

Sister Deer Park on the 2023 Pilgrimage
We welcome you to this sacred pilgrimage through India (2024 February 15 – 28), an opportunity to "truly feel what the Buddha felt, see what he saw, and experience what he experienced" as a living human being.
Led by Dharmacharya Shantum Seth and six Plum Village monastics, we will embark on this inner and outer journey, beginning each day with meditation, engage in mindful walking, and immerse in the life and teachings of the Buddha.
More information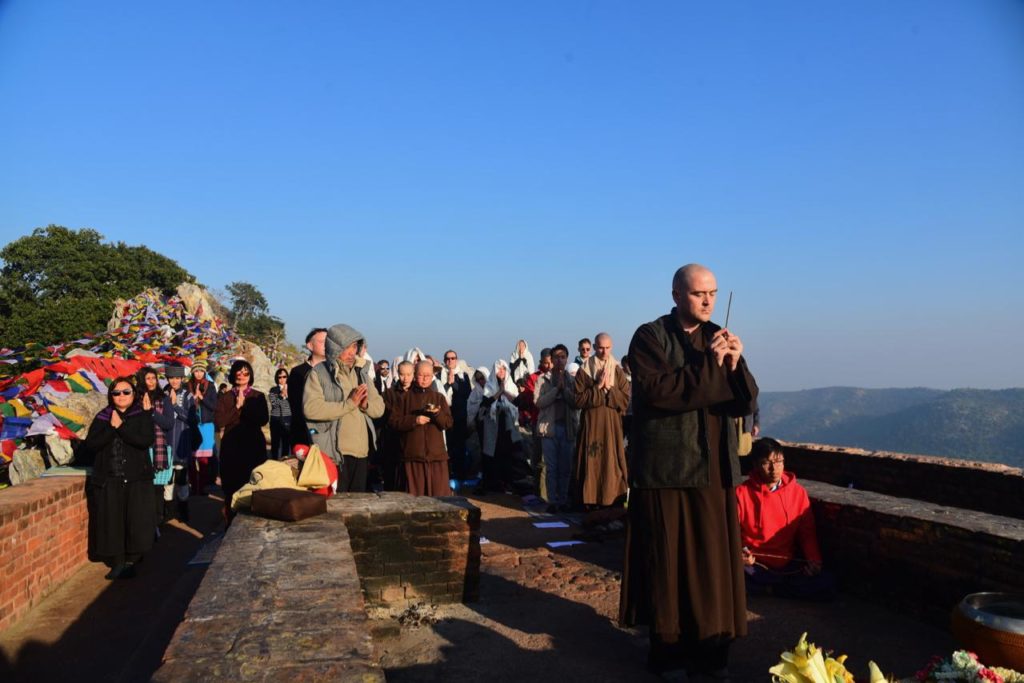 I came to understand that during his period of asceticism, the only thing that could have sustained him was compassion – compassion for the suffering of others.

Brother Phap Linh

Transmission of the Five Mindfulness Trainings on Vulture Peak, 2019 [Photo Credit: Vikash Kumar]
---