On the morning of December 15, 2020, the Plum Village fourfold sangha gathered at the Still Water Meditation Hall in the Upper Hamlet in France for the Pavarana ceremony to close the Rains Retreat.
Following the tradition of the Buddha, each year the monastic community has three months when they focus on developing their practices and limit their movement outside the monastery. In this ceremony, each monastic brother and sister will receive a letter from the community with all the guidance and encouragement for their practice (Shining light letter). This day is joyful like a celebration of the New Year as we gain one monastic age.
Please enjoy some photos of the ceremony.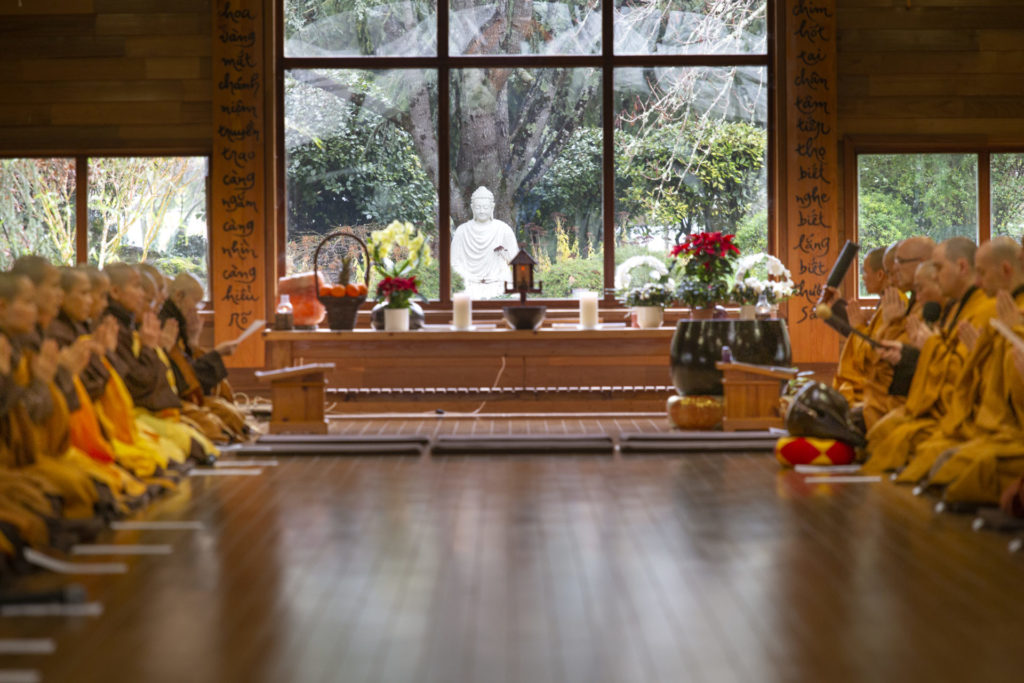 More photos here