Are there moments in your life where you feel a deep void inside that can't be satisfied with the things that you used to do to attain happiness? If you are looking for a spiritual dimension to bring meaning into your life, who do you turn to? Is there a teacher who you can consult and get answers to deep questions of your heart?
In this article Sister Chan Duc (Sr Annabel) shares with us the importance of having a teacher to guide us on the spiritual path, and more importantly how to find that teacher or teachers.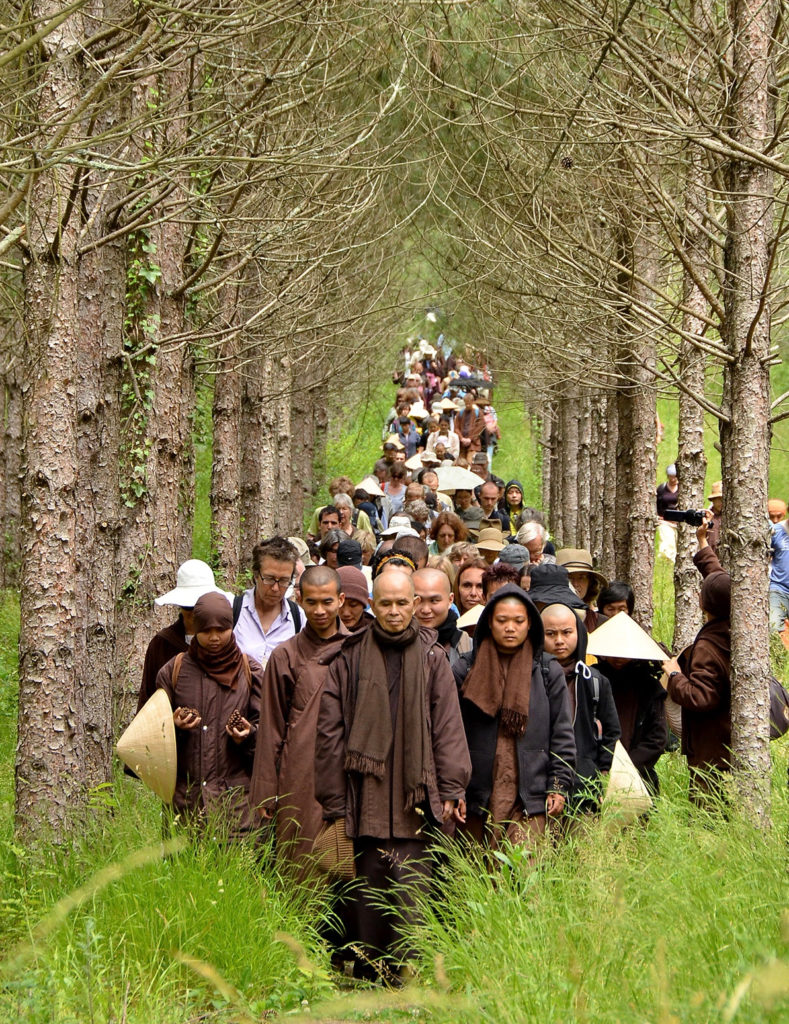 Before saying more, I have to add a caveat. Although the teacher is very important. There's something equally important, and that is the Sangha. The Sangha is the community of practice, and the Sangha can be your teacher. In 1997 I had to leave Plum Village because Thay sent me to Vermont in the United States where we had a new practice center. And then I really had to learn to take refuge in the Sangha.
A teacher without a Sangha is very hindered, hampered. A teacher really needs to have a Sangha, a community. Even Thay says he takes refuge in his sangha. He doesn't decide everything for the sangha. It's only in very, very important matters where Thay may have a different idea from the Sangha that he will let the Sangha know, but normally Thay will always accept the decisions of the Sangha.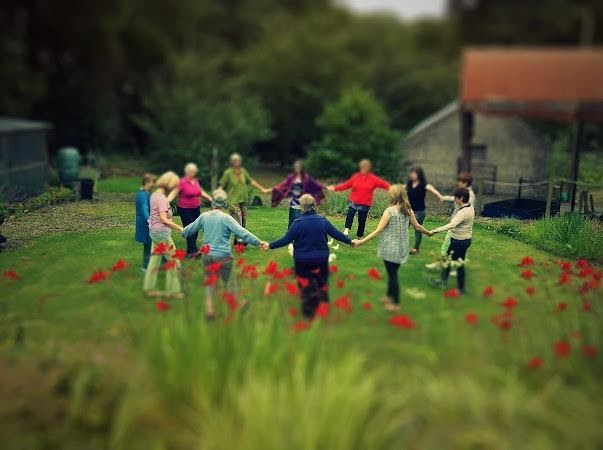 So if you are searching, looking for a teacher, look for a Sangha first and then you find your teacher through the Sangha, and you may find that the Sangha is teacher enough. The teachings are available in books and in audiovisual form. It's not difficult in our own time to find the teachings. It's not like in the ancient times in China where you have to set out on foot and go look for your master. You can bring your master into your into your own house with a video or a book.
But you need the Sangha because the Sangha is a group of people who all have the same intention to develop the path of understanding and love, but all come from different backgrounds. When we organise or have activities together we rub up against each other. It's like, take my mother who had a machine for cleaning the potatoes. You put the potatoes in this tub, put the lid on, you turn the handle and the potatoes jump up and down inside and they rub the mud off each other.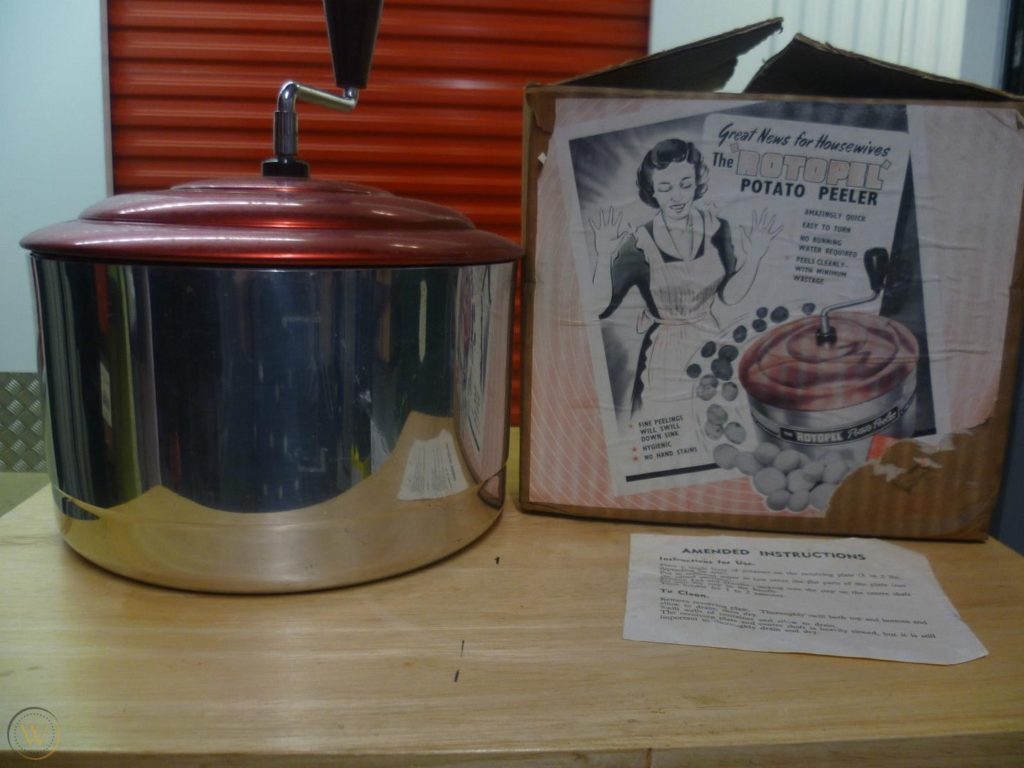 It is a bit like this sometimes in the Sangha. We have a chance to discover our talents, and we also have a chance to discover our weaknesses. This means that we can develop our talents and we have a chance to transform our weaknesses. And this is because we've bumped up against each other in our daily life. So that in itself is a teacher. I don't expect everything in the Sangha to be roses. There may be some stinging nettles, but everything is because we have that deep aspiration to stick to the sangha, then we can make the most of it.
---
More about looking for a teacher and finding a Sangha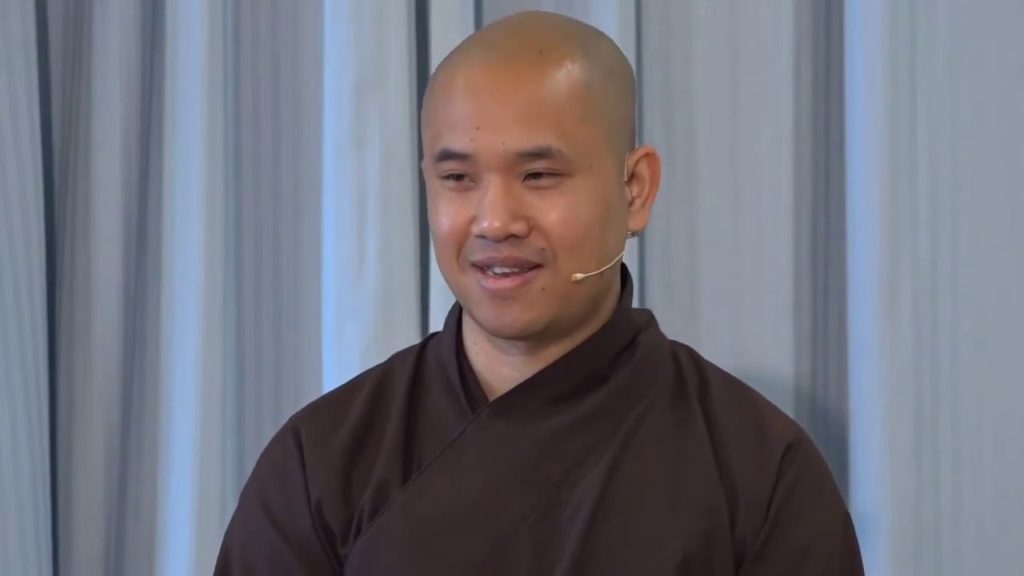 You can listen to Thay share what is most important to build a sangha.
To find a sangha closest to where you live, please check out our Global Sangha Directory
Please click on this link to find a Wake Up sangha (for ages 18-35) that practices in the Plum Village tradition.
To join online sanghas, visit Plumline.org to find all ages and Wake Up groups.