We are pleased to announce the release of a new book of Thich Nhat Hanh's teachings on collective awakening.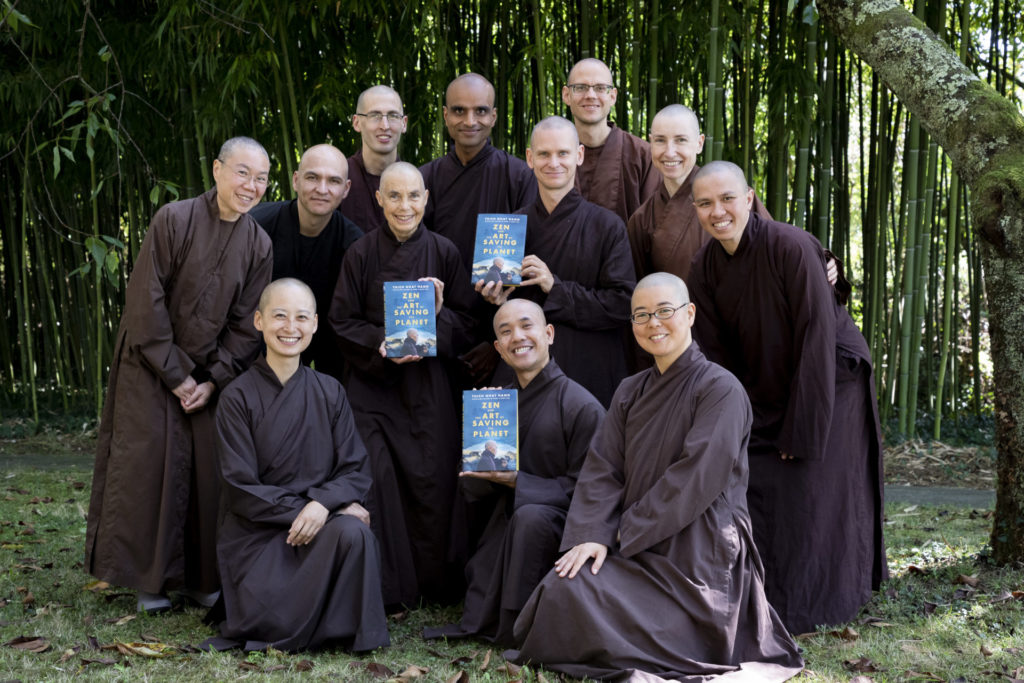 For more than six decades our teacher, Thich Nhat Hanh has combined meditation and mindfulness with action advocating peace and social justice. A new book of his teachings, Zen and the Art of Saving the Planet, shares Thich Nhat Hanh's vision for individual and collective action in response to environmental destruction, climate crisis, rising inequality, racial injustice, and a devastating pandemic. He says the world doesn't need another ideology, but "a real awakening, a real enlightenment. New laws and policies are not enough. We need to change our way of thinking and seeing things."
Zen and the Art of Saving the Planet offers Thich Nhat Hanh's radical insights that help us break through the mental blocks preventing us from taking the transformative, compassionate action that is needed to protect all life. Thay has the conviction that as soon as we see clearly that the Earth is not just the environment, but the Earth is us, everything becomes possible. Balancing the urgency of today with the wisdom of geological time, the book offers a blueprint for how meditation and mindfulness can help each one of us build our inner resilience and transform our daily actions so we can contribute to collective awakening and systemic change.
Featuring a commentary by Sister True Dedication, and an afterword by Sister Chan Khong, as well as examples of how Thich Nhat Hanh's teachings can be powerfully applied in different settings, Zen and the Art of Saving the Planet, aims to cut through the noise of "bad climate news" and take the reader on an empowering journey of spiritual connection and positive, compassionate action.
You might like to enjoy these videos made in connection with the book: