Thich Nhat Hanh has taught that in order to really care for Mother Earth, we should learn to fall in love with her. One very practical way we can connect intimately with our planet is through walking meditation. We invite you to take time for some mindful steps this Earth Day (22nd April).
There are also ways you can take your care of the Earth deeper on our Zen and the Art of Saving the Planet online course, and "Love is Freedom" Earth Retreat.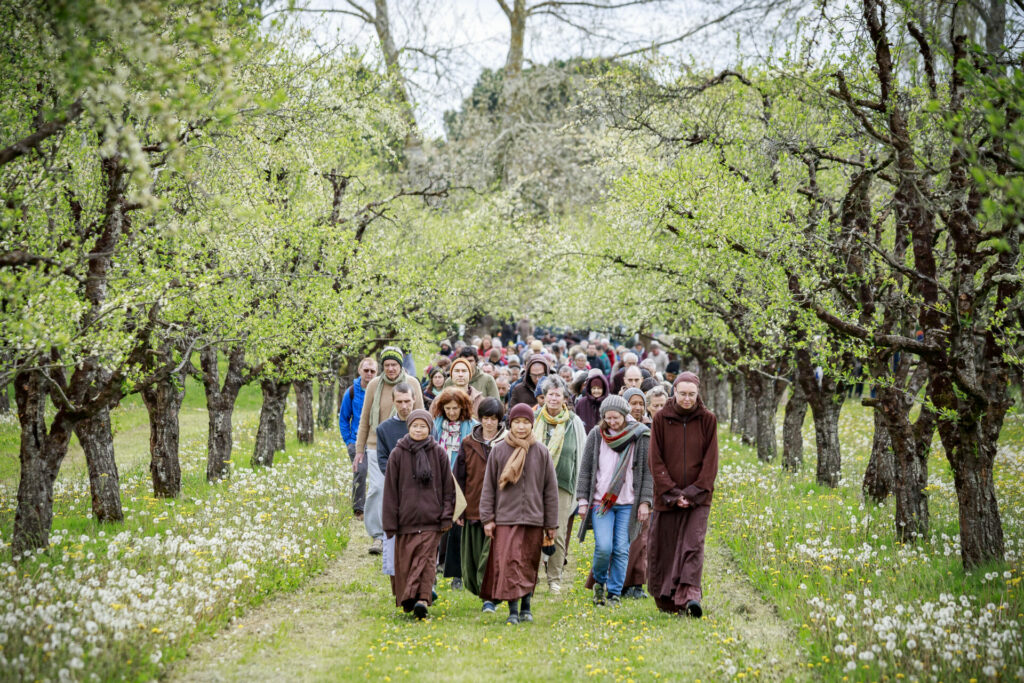 Why walk for Mother Earth?
In this short video, Thay explains that "to be alive on this planet and to be making steps on this beautiful planet is a miracle." It is with mindfulness that we can become aware of this miracle and the simple act of walking can be healing both for ourselves and for our planet.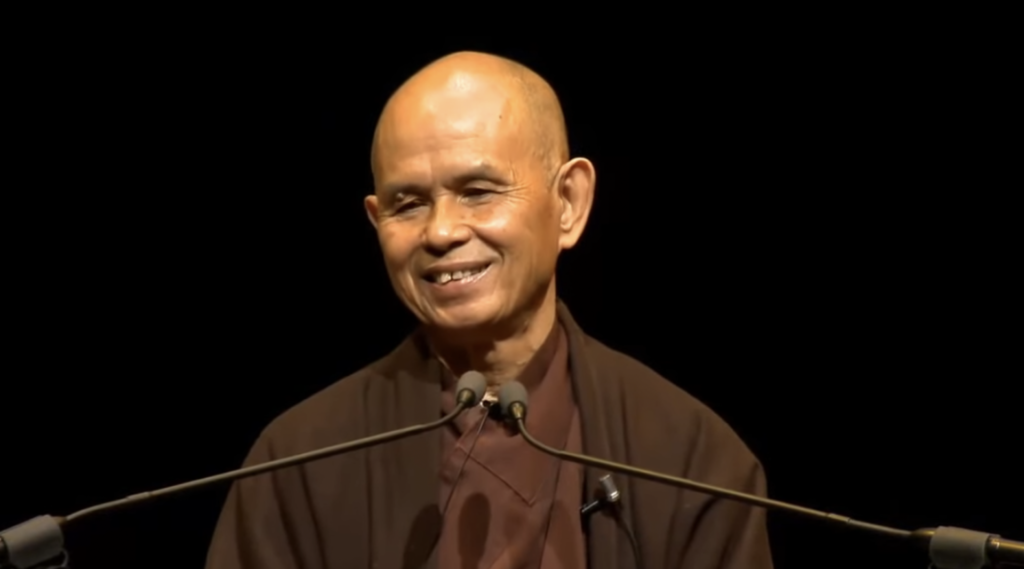 ---
How do we walk mindfully?
On Earth Day you might like to take your mindful steps with fresh air, maybe a park or small nature reserve if you live in a city. Or practice walking meditation while joining a peaceful protest to protect the planet. Sister Sinh Nghiem in the short video below explains how we can we can walk mindfully.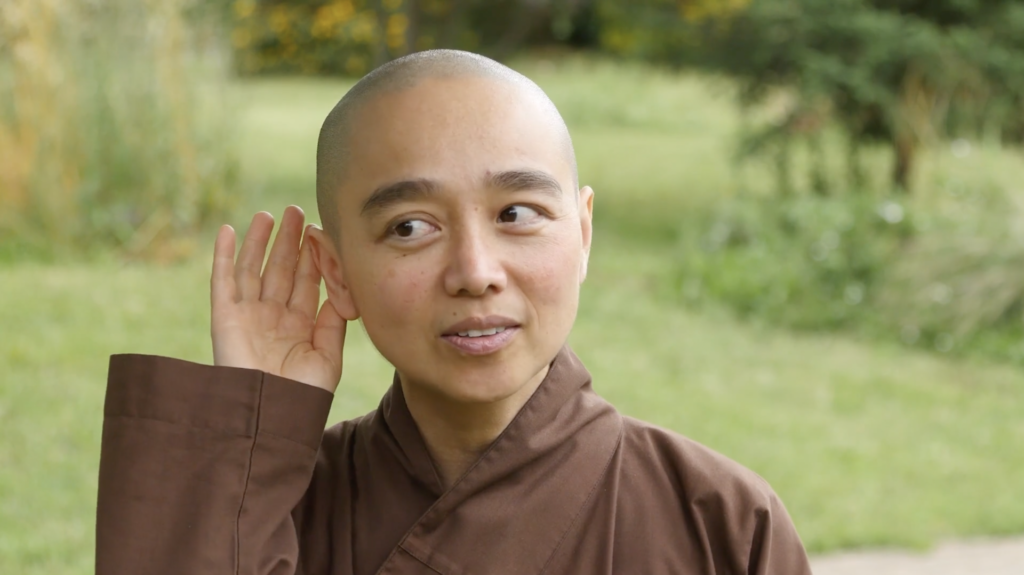 ---
A Love Letter to the Earth
You might also enjoy reading this contemplation from Thay's book Love Letter to the Earth
Walking Tenderly on Mother Earth

Dear Mother Earth,

Every time I step upon the Earth, I will train myself to see that I am walking on you, my Mother. Every time I place my feet on the Earth I have a chance to be in touch with you and with all your wonders. With every step I can touch the fact that you aren't just beneath me, dear Mother, but you are also within me. Each mindful and gentle step can nourish me, heal me, and bring me into contact with myself and with you in the present moment.

Walking in mindfulness I can express my love, respect, and care for you, our precious Earth. I will touch the truth that mind and body are not two separate entities. I will train myself to look deeply to see your true nature: you are my loving mother, a living being, a great being—an immense, beautiful, and precious wonder. You are not only matter, you are also mind, you are also consciousness. Just as the beautiful pine or tender grain of corn possess an innate sense of knowing, so, too, do you. Within you, dear Mother Earth, there are the elements of Earth, water, air and fire; and there is also time, space, and consciousness. Our nature is your nature, which is also the nature of the cosmos.

I want to walk gently, with steps of love and with great respect. I shall walk with my own body and mind united in oneness. I know I can walk in such a way that every step is a pleasure, every step is nourishing, and every step is healing—not only for my body and mind, but also for you, dear Mother Earth. You are the most beautiful planet in our entire solar system. I do not want to run away from you, dear Mother, nor to hurry. I know I can find happiness right here with you. I do not need to rush to find more conditions for happiness in the future. At every step I can take refuge in you. At every step I can enjoy your beauties, your delicate veil of atmosphere and the miracle of gravity. I can stop my thinking. I can walk relaxingly and effortlessly. Walking in this spirit I can experience awakening. I can awaken to the fact that I am alive, and that life is a precious miracle. I can awaken to the fact that I am never alone and can never die. You are always there within me and around me at every step, nourishing me, embracing me, and carrying me far into the future.

Dear Mother, you wish that we live with more awareness and gratitude, and we can do this by generating the energies of mindfulness, peace, stability, and compassion in our daily lives. Therefore I make the promise today to return your love and fulfill this wish by investing every step I take on you with love and tenderness. I am walking not merely on matter, but on spirit.

---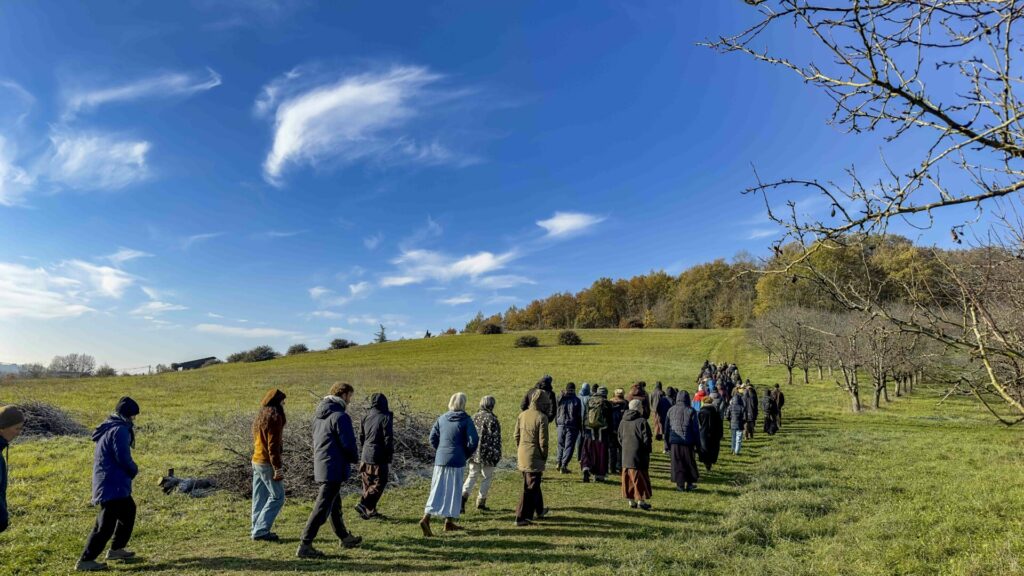 ---
Take your care for Mother Earth further
The Zen and the Art of Saving the Planet Online Course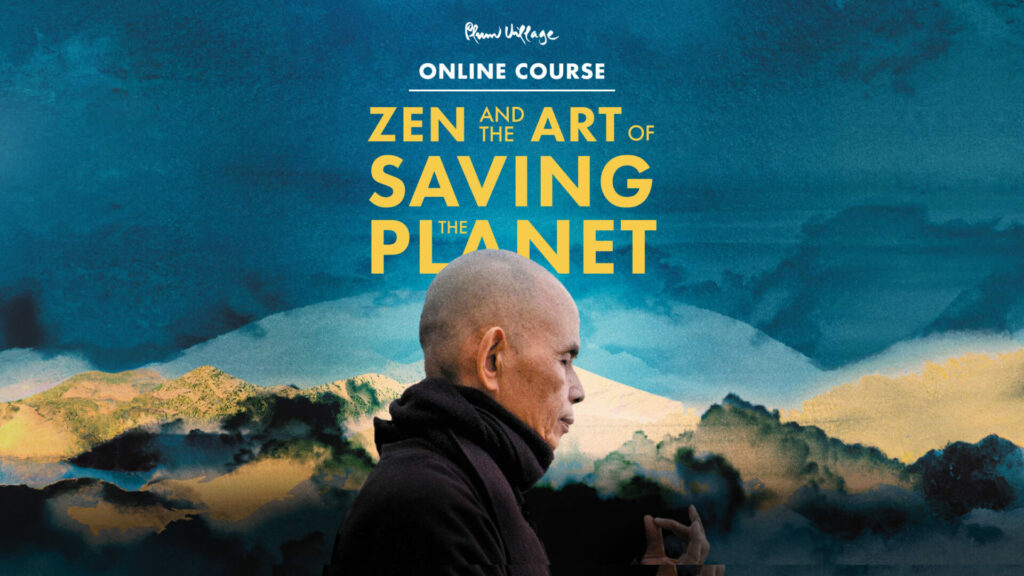 If you want to dive deeper into Thich Nhat Hanh's teachings on how we can respond to the climate crisis, you might be interested in our new online course, Zen and the Art of Saving the Planet. It is a 7-week in-depth online learning journey to nurture insight, compassion, community, and mindful action in service of the Earth.
Spaces for the first cohort from May to July have filled quickly but we have reserved spaces for groups who have often been under-represented on Plum Village online offerings. You can apply for one of these reserved places if you identify as one of the following:
A young person (35 and under)
An activist
Black, Indigenous, Person of Color (BIPOC) / Black, Asian, Minority Ethnic (BAME)
From Central / South America, Asia, or Africa
The course will run again from October to December this year with many more unreserved places available. We recommend that you sign up for updates to find out when registration opens.
Love is Freedom – Earth Retreat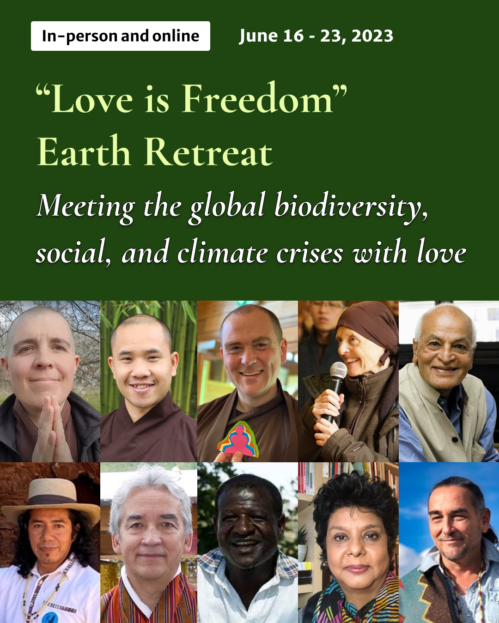 This June you can join this hybrid retreat that will take place in Plum Village Monastery, France, and also online. The retreat is a chance to learn mindfulness practices that help us cultivate happiness, love, and freedom. There will be workshops and panels on the themes of spirituality & activism, social & racial justice, and, how to take care of our grief and "eco-anxiety", among others.
---