Would you like to take Plum Village with you in your pocket? We are happy to say you can, with an updated version of the Plum Village app.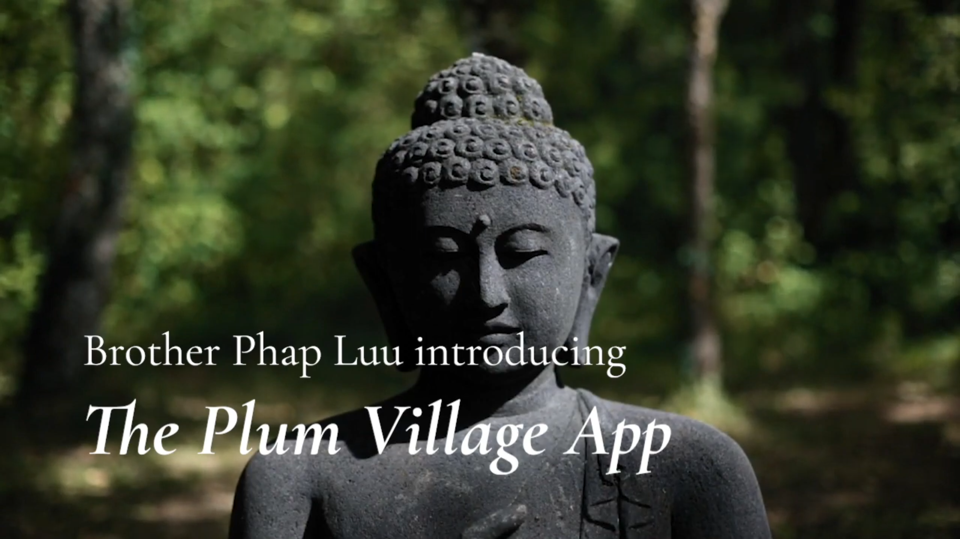 Thich Nhat Hanh had a vision of an "Online Monastery" which would allow people to access Plum Village practices wherever they are. One manifestation of that vision is the Plum Village app. The app contains a treasure trove of guided meditations, talks, practices texts, songs and chants from Thich Nhat Hanh and the Plum Village monastics.
It also has a "bell of mindfulness" feature which can be set to offer a bell as a reminder to come back to the breath intervals throughout the day, just as Thich Nhat Hanh has recommended and as people experience at Plum Village.
The app is available for Apple and Android devices. It is offered for free thanks to much hard and loving work. Users are invited to donate if they appreciate it and want to support the app's continued development.
Improvements to the app in the latest version include: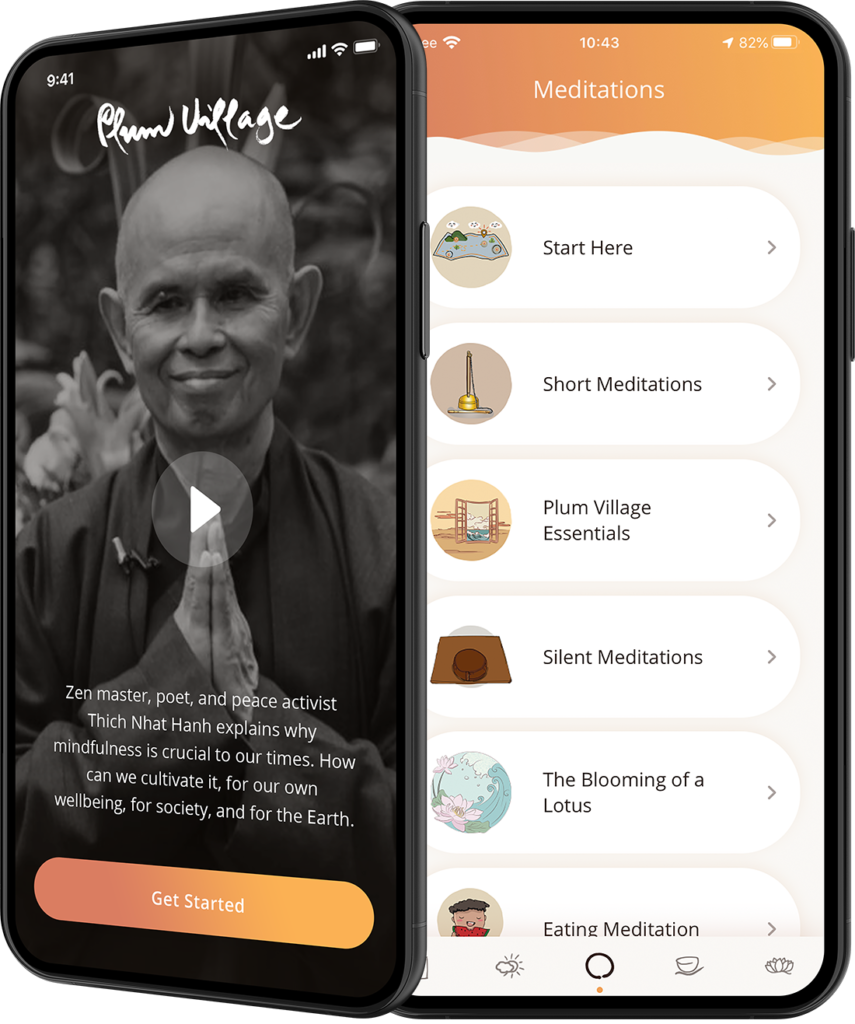 new guided meditations, chants and nature sounds from Plum Village
500+ Dharma talks
all-new illustrations, calligraphies and icons
an overall smoother user experience
new and improved bell of mindfulness functionality with a scheduling feature
the ability to highlight your favourite items so you can find them easier
the option to see the latest additions in terms of content
To find out more and to download the app, please visit the Plum Village App website.
We are grateful that many people have found the app useful and have recognized it's positive qualities and "watered its flowers" via email and App Store reviews: