We are happy to launch an online store to allow people to buy books, bells, calligraphies and other items to support their mindfulness practice. It's starting slowly though, by selling plums.
Why an online store?
Our online store is an extension of the bookshops in each Hament at Plum Village Monastery, in France. For many years these shops have allowed people to take home books, calligraphies, bells and other items. We receive many requests about ways to buy these things without visiting Plum Village, so the Plum Village shop meets that need whilst supporting the monastic community with the income received.
Why Plums?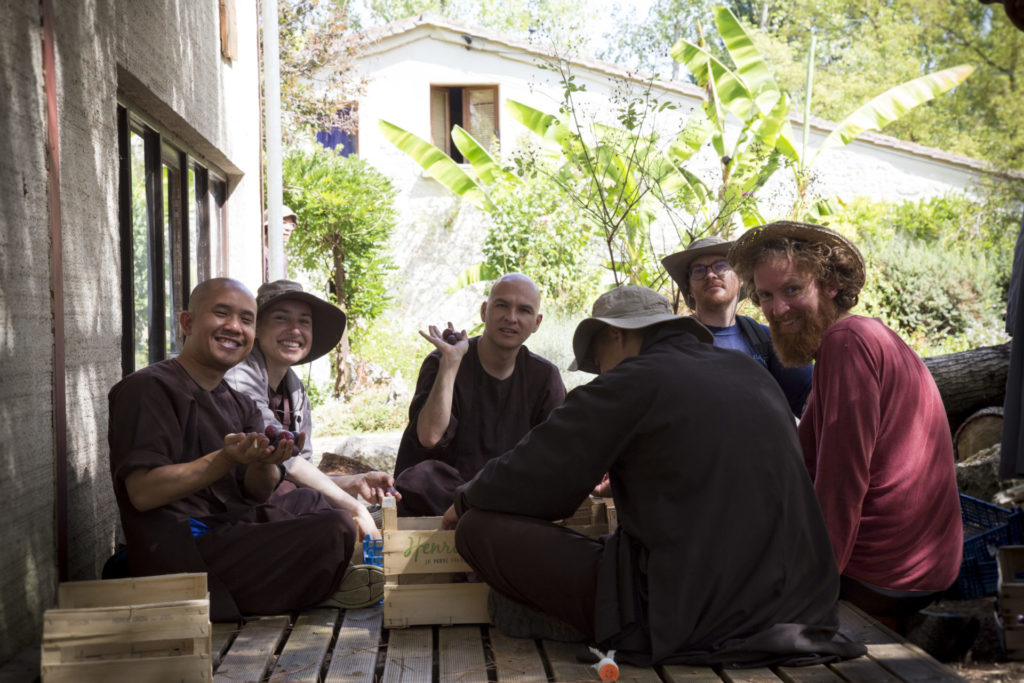 The name, Plum Village comes from the 1250 plum trees planted by the community to support children in Vietnam when Plum Village was set up in the 1980s.
Today, selling the plums helps financially support the simple lifestyle of the monks and nuns, but due to Covid-19 and the lockdown, we have been unable to sell them. We are now stuck with 4000 bags of delicious dried plums that have a best-before date of August 2021. We need your help eating plums!