On 10 December 2022, Sister Chan Khong received an honorary Ph.D. in Social Work from Mahachulalongkornrajavidyalaya University in Thailand.
Sister Chan Khong received the Doctorate in recognition of her work towards peace and social justice over many decades, including working with Thay to establish to Buddhist Peace Delegation to campaign for peace in Vietnam, her work to establish Plum Village Monastery, her humanitarian relief work, her sharing of mindfulness practice, and her promotion of the status of women within Vietnam.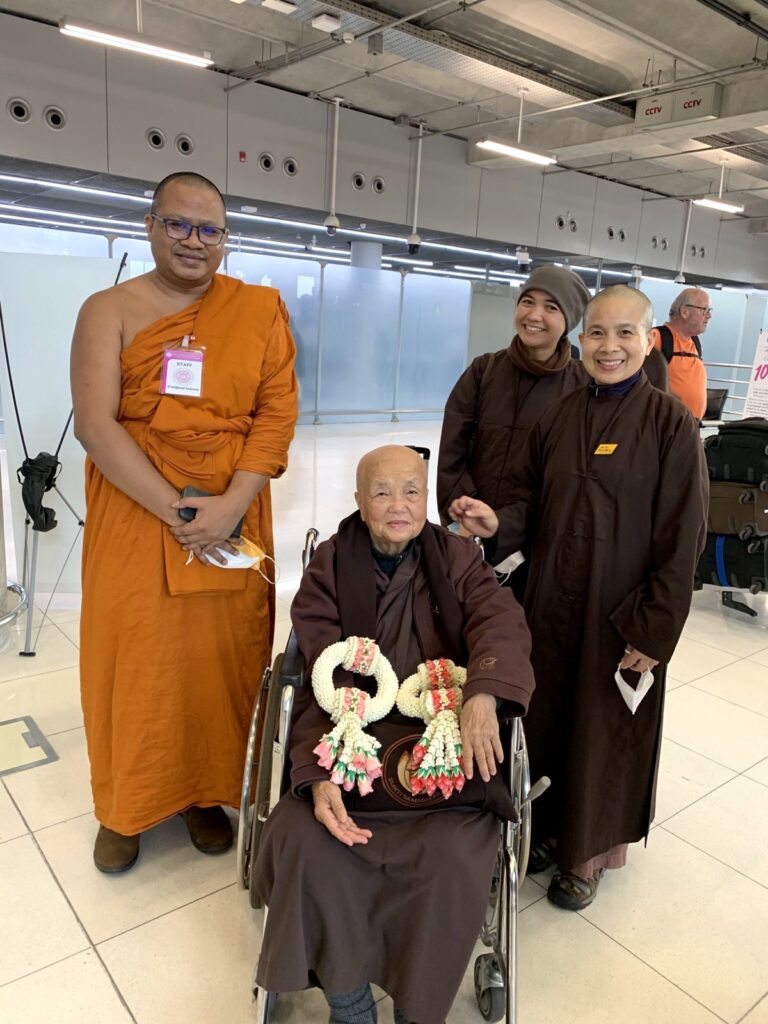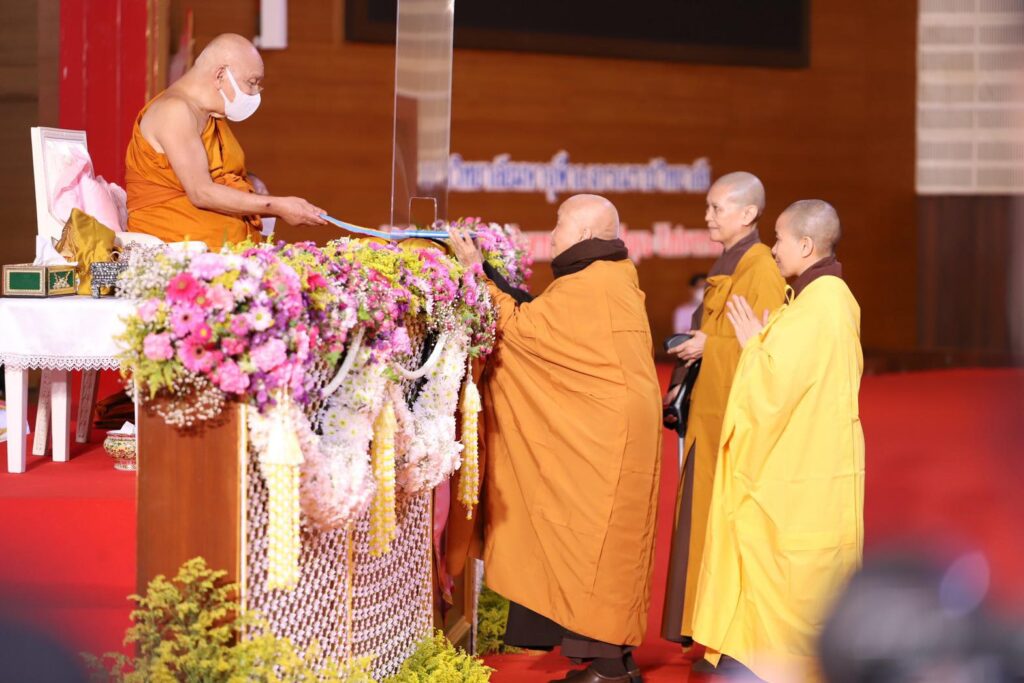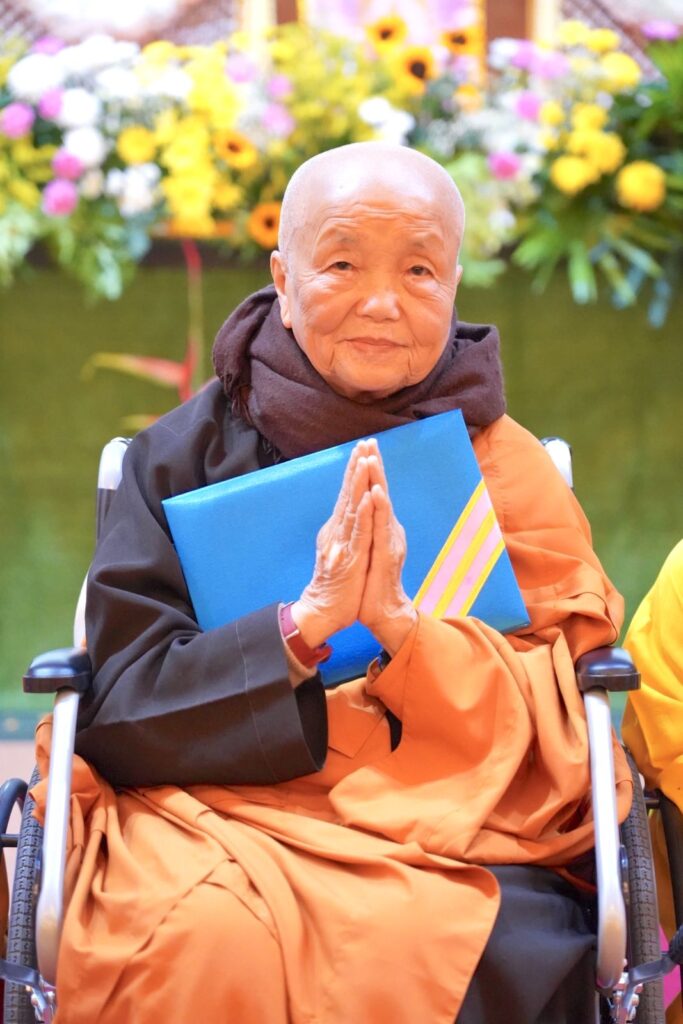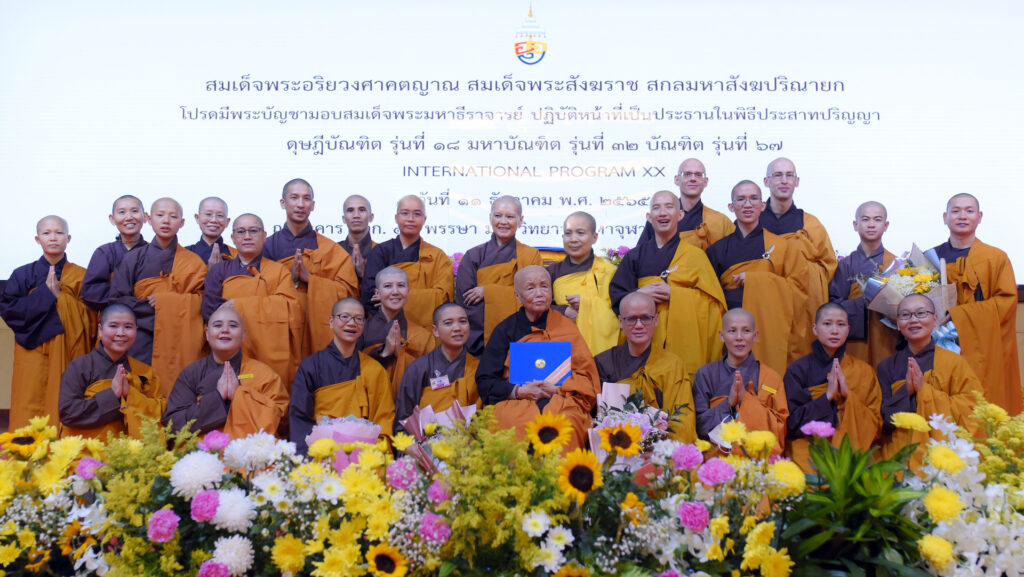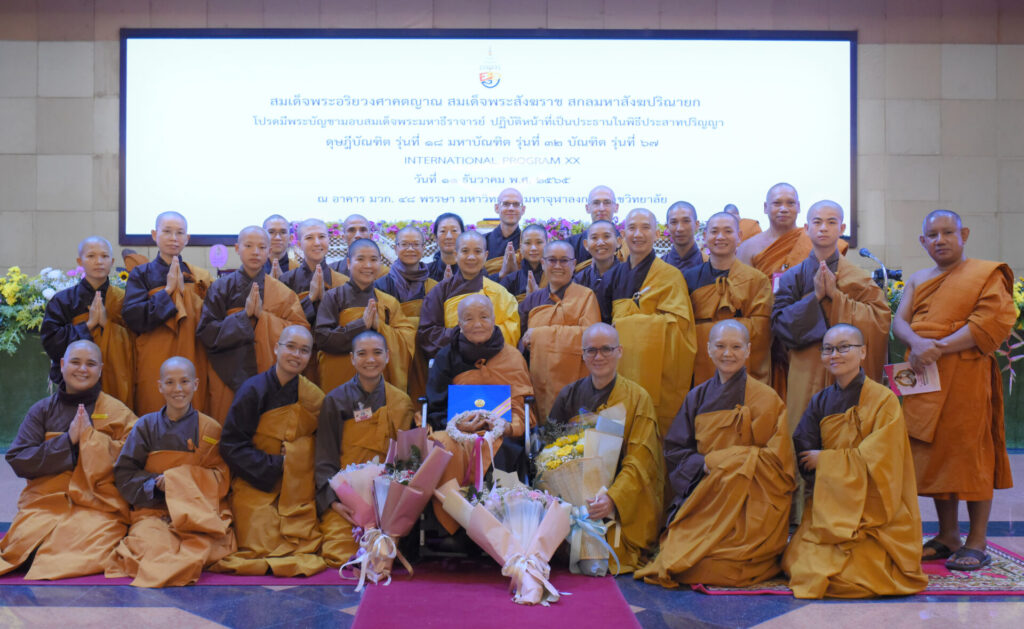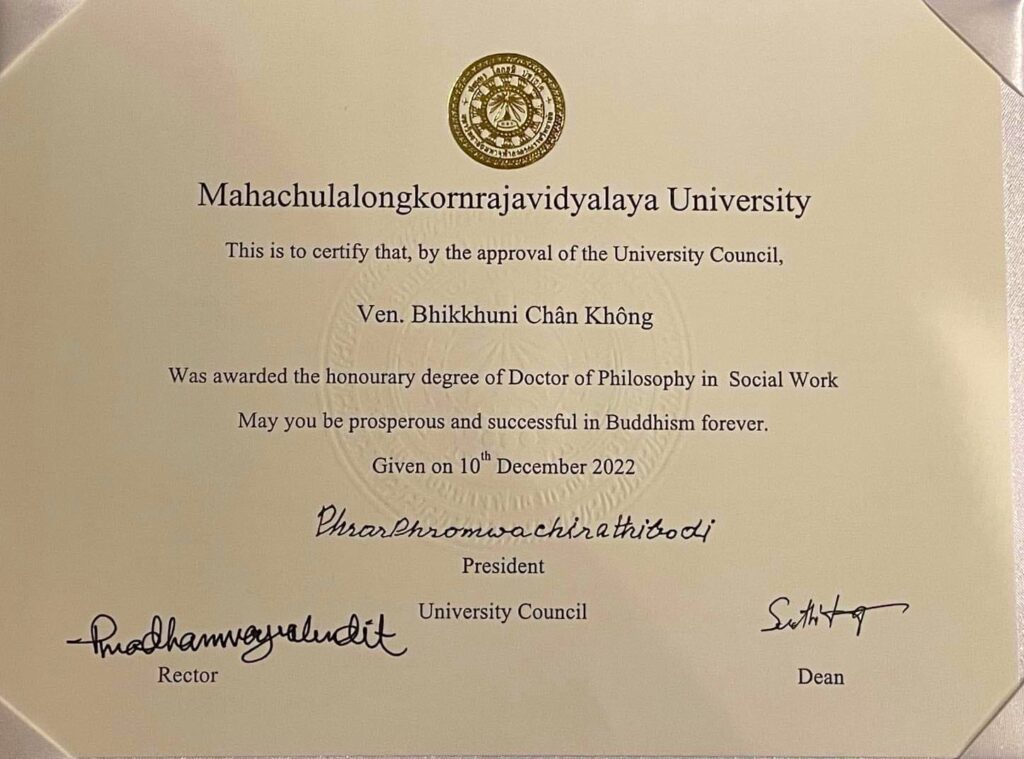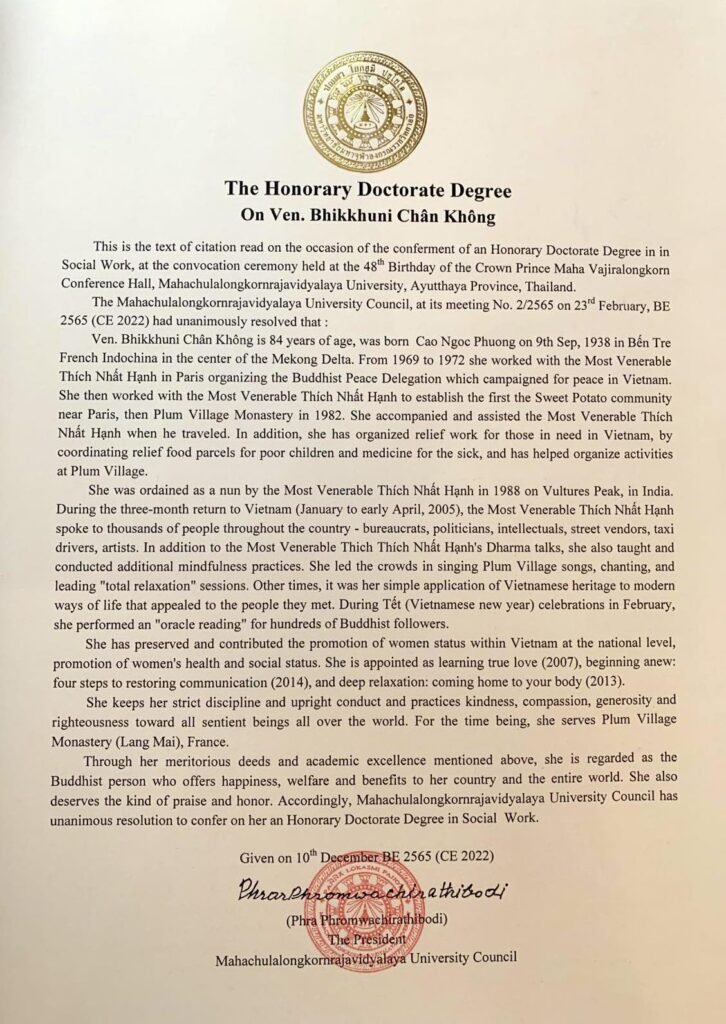 ---
You can learn more about Sister Chan Khong's life on this page and in her book, Learning True Love.