Last month, seven Plum Village monastics supported the launch of the world premiere of "Walk With Me", the new documentary on Thich Nhat Hanh's community, at SXSW film festival in Austin, Texas.
From 11-15th March, they held a series of mindfulness and meditation sessions for festival-goers, including mindful walking, sunset meditation, and a sitting flashmob.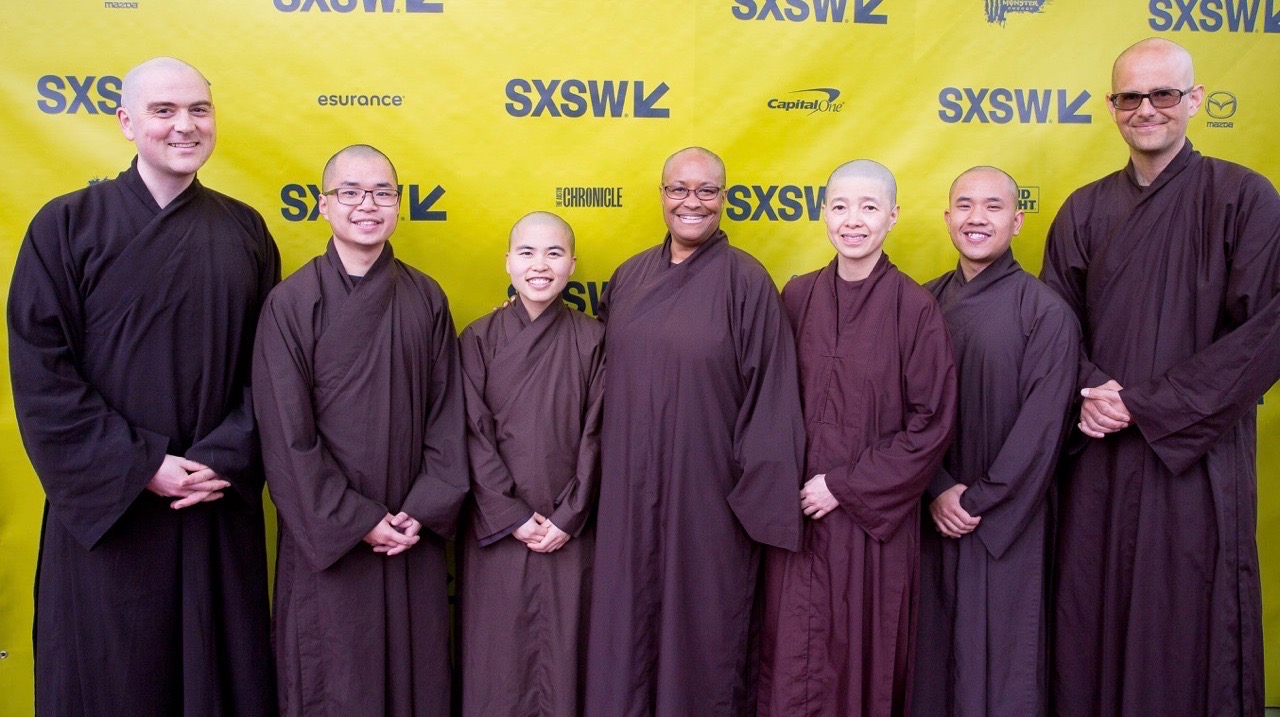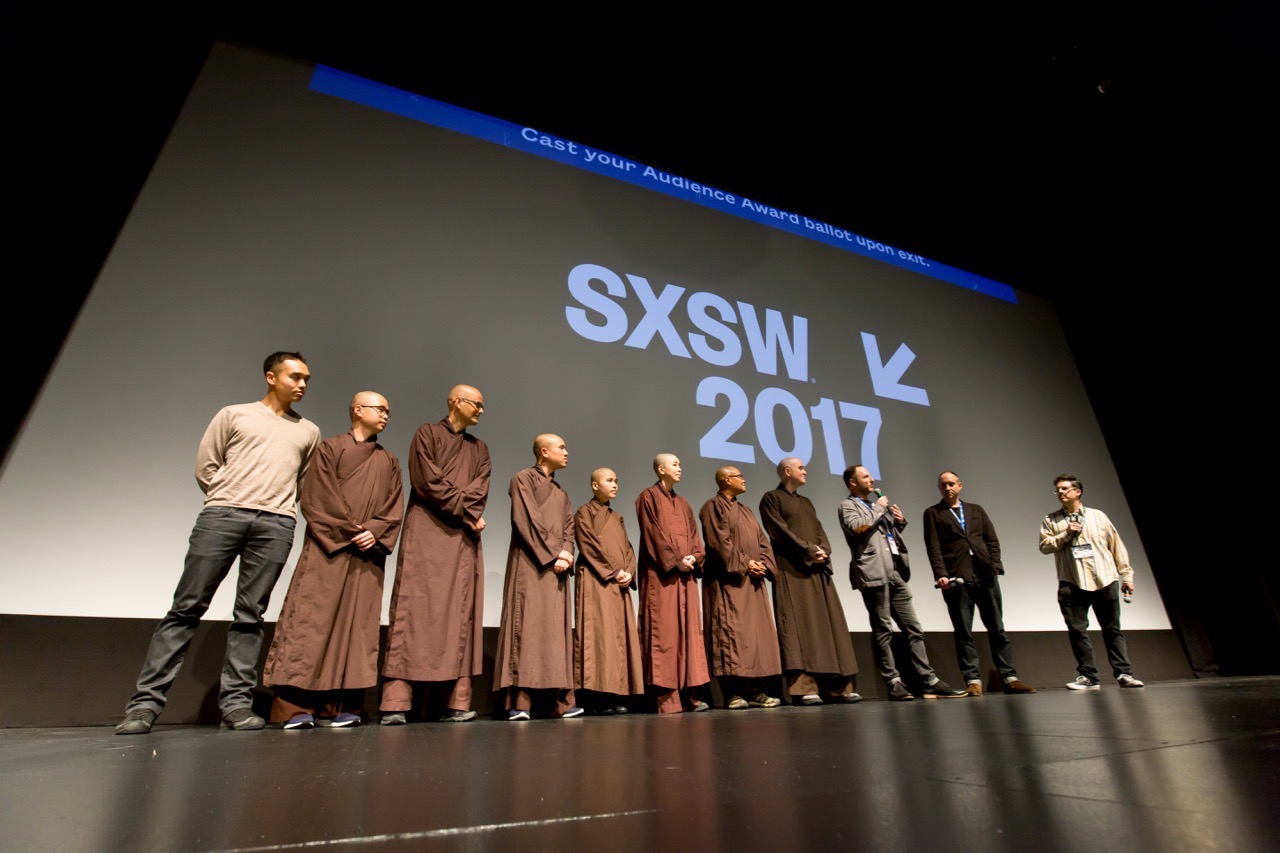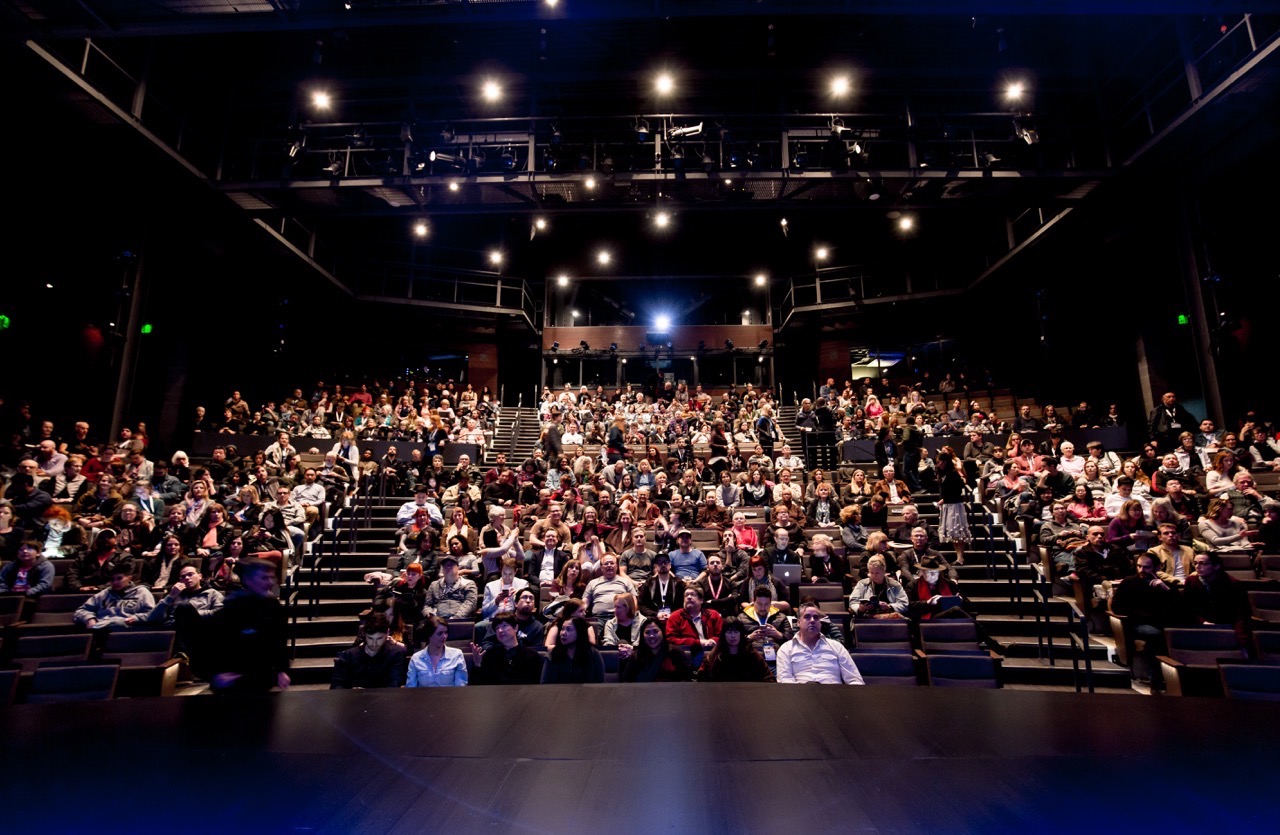 The film has received many excellent reviews, even from critics with no experience of mindfulness or Thich Nhat Hanh's teachings.
The Hollywood Reporter: 'Heartfelt […] Sublime'

Alejandro G. Inarritu (in Variety) "silent and pure," / "I loved how [the filmmakers] capture and convey, cinematically, the sometimes inexplicable state of being awakened. It gives a hint of that quiet voice so underrated today and ironically so needed in this time of fear and ignorance."

Roger Ebert: 'One of the most calming documentaries you're likely to ever see' / 'a thoroughly meditative piece of cinema' / 'endless poetry' / 'a unique documentary spectacle, [which] explores the power of silence and clarity'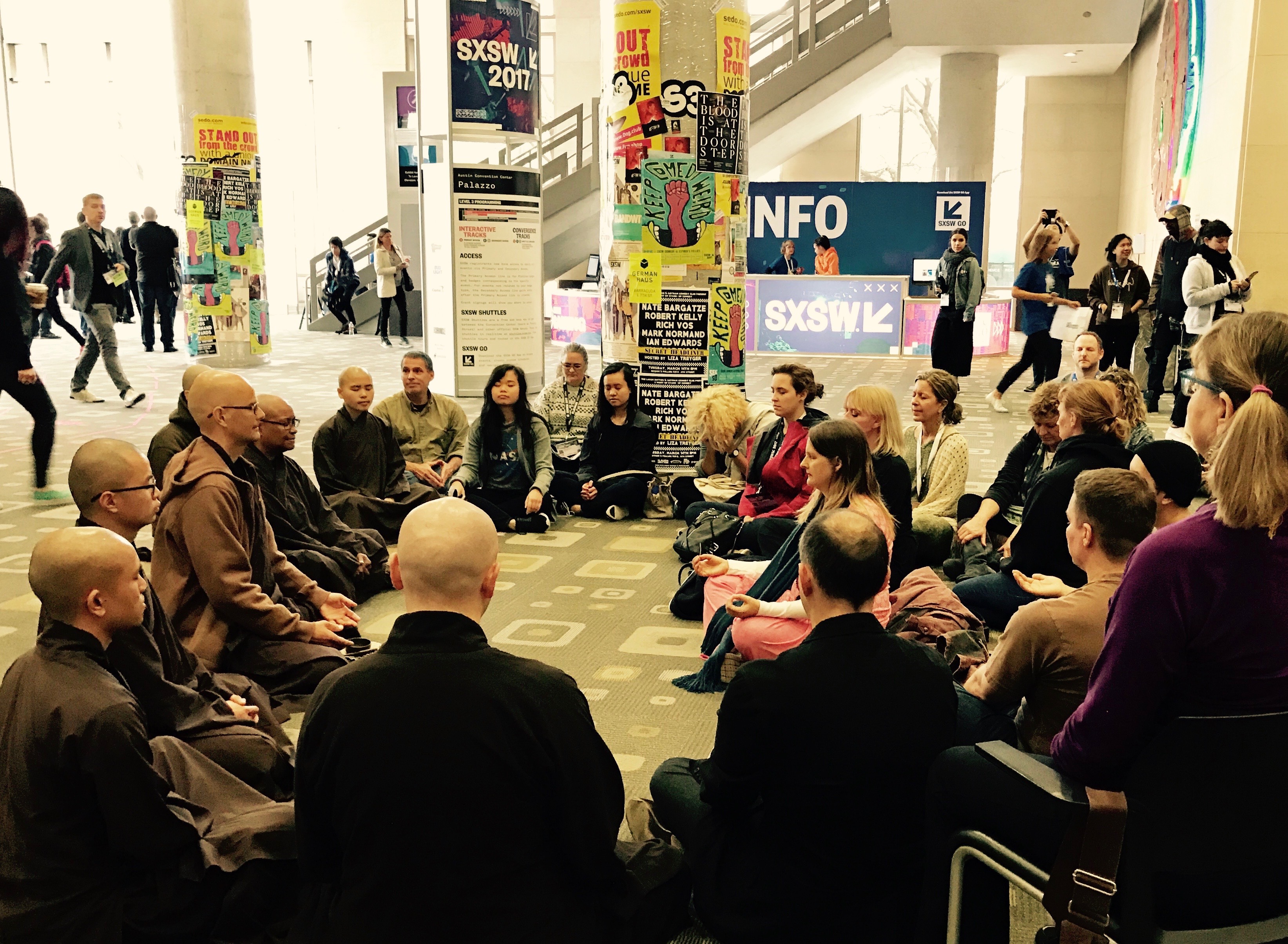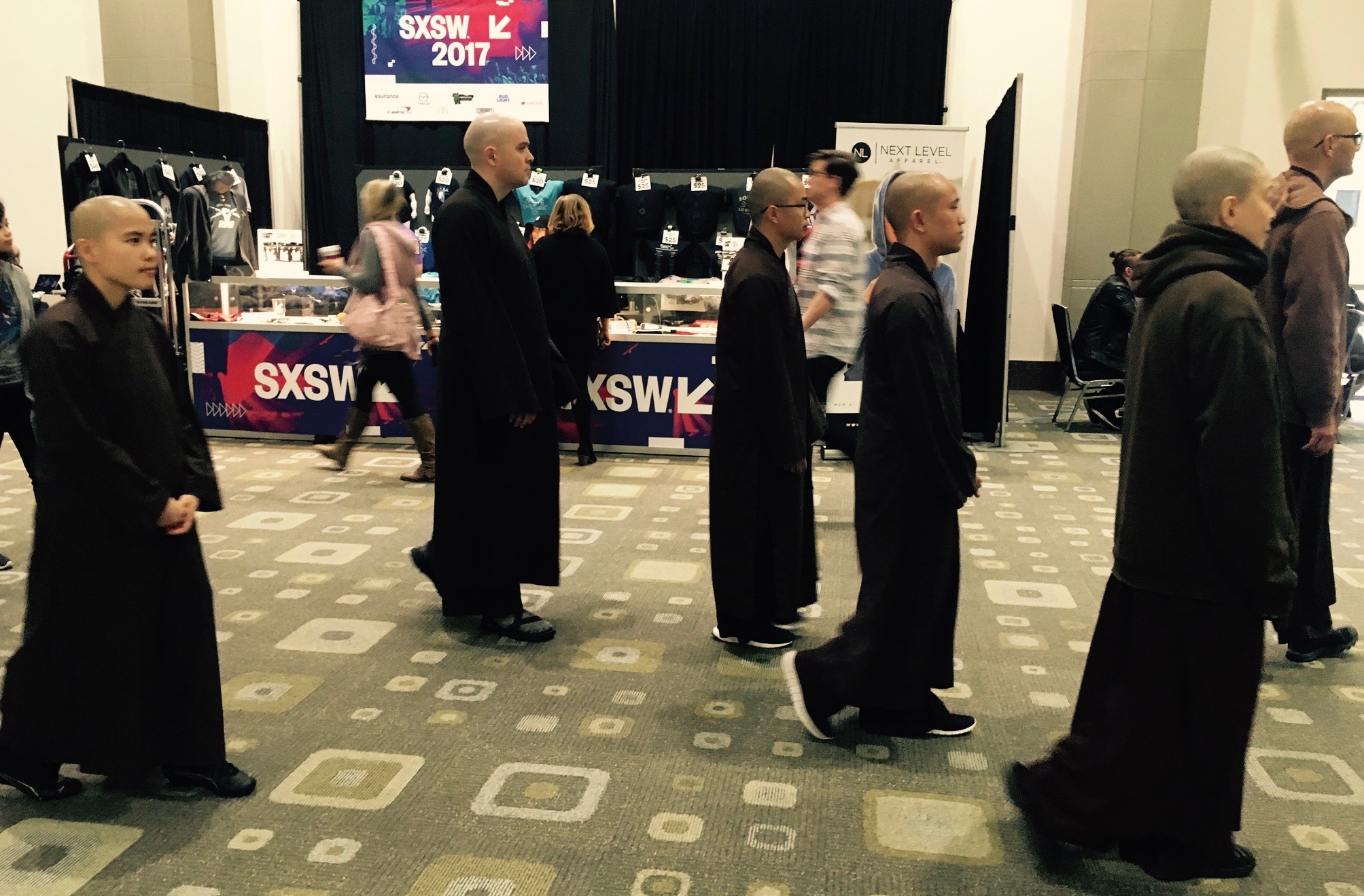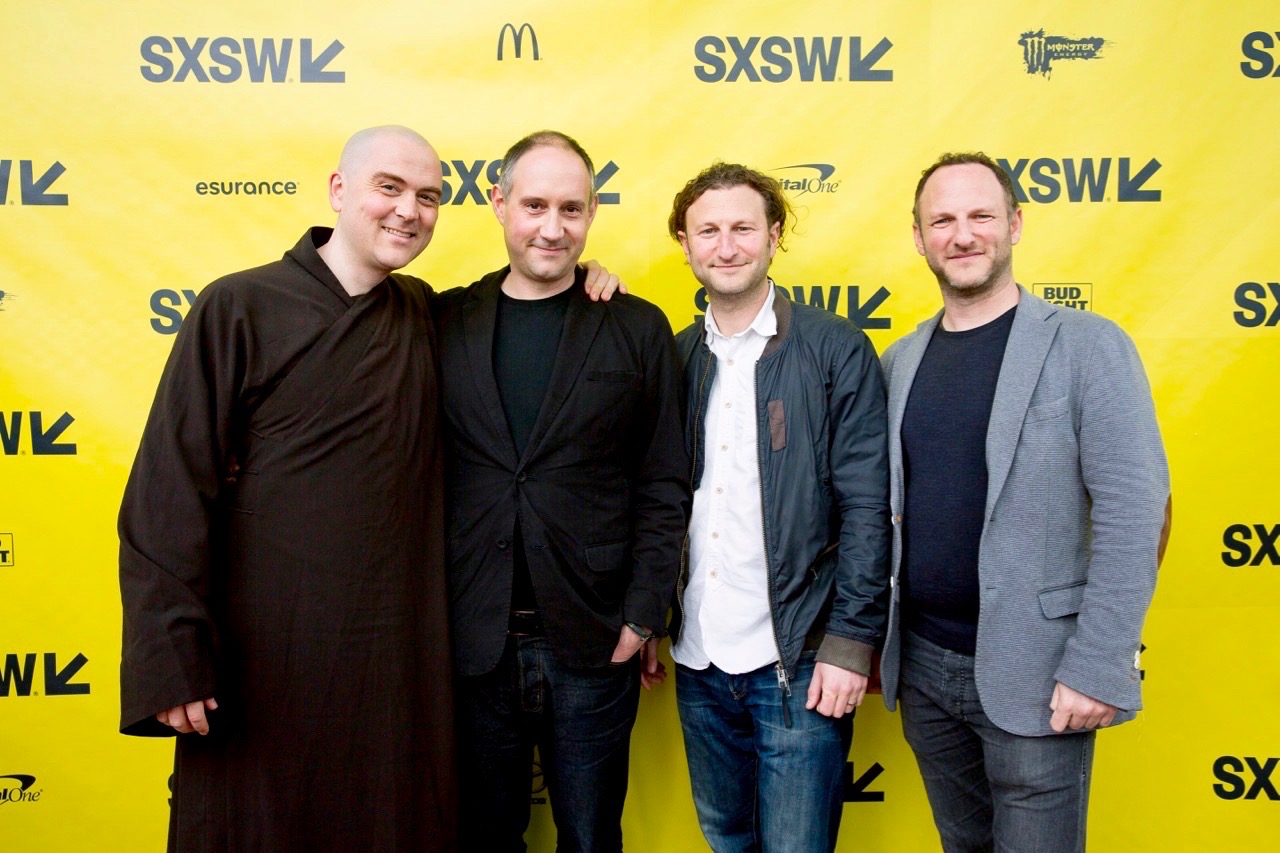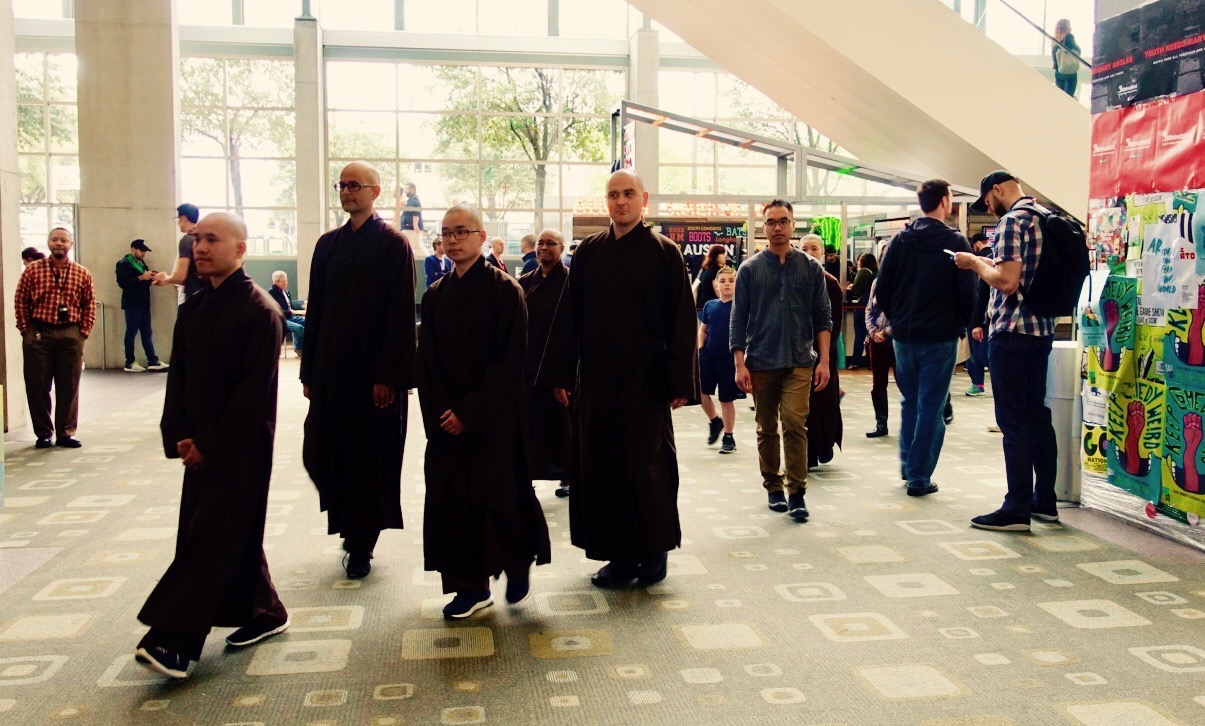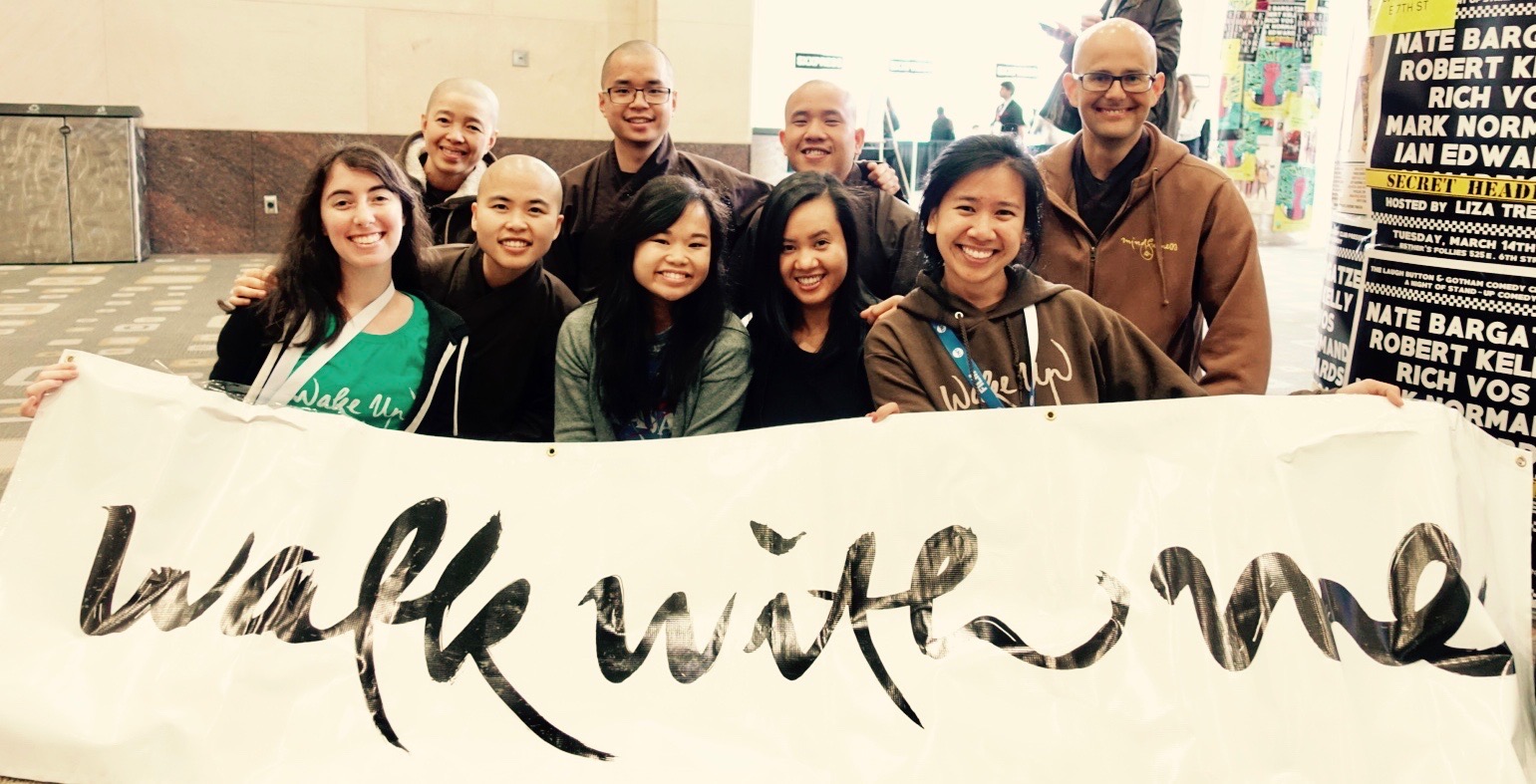 For more information about the Walk With Me film, and to find out when a screening is coming to a cinema near in the Fall, please visit the Walk With Me Facebook page.