Photos of Thay's memorial in Vietnam and details of the memorial at Plum Village on January 22nd
Over a thousand monks, nuns, and lay practitioners from various traditions gathered at Tu Hieu Temple, Hue, in central Vietnam on Tuesday, January 10th to commemorate the passing and continuation of our teacher, Zen Master Thich Nhat Hanh. 
There was silent walking meditation around Tu Hieu Temple followed by a formal memorial ceremony. In the meditation hall at Tu Hieu Temple, symbolic offerings of tea and vegetarian dishes were presented before the altar.
In Vietnam a year since Thay's passing was observed on the lunar anniversary, but in Plum Village Monastery, France, a ceremony will take place on January 22nd.
Memorial Ceremony at Plum Village, France
Sunday 22 January 2023
10:00 am CET
You can also join via Zoom:
Zoom link
Meeting ID: 930 0801 9336 Passcode: thay2023
---
Photos from Hue
On the evening of January 9th when the whole Sangha sat together in a circle and shared memories about Thay.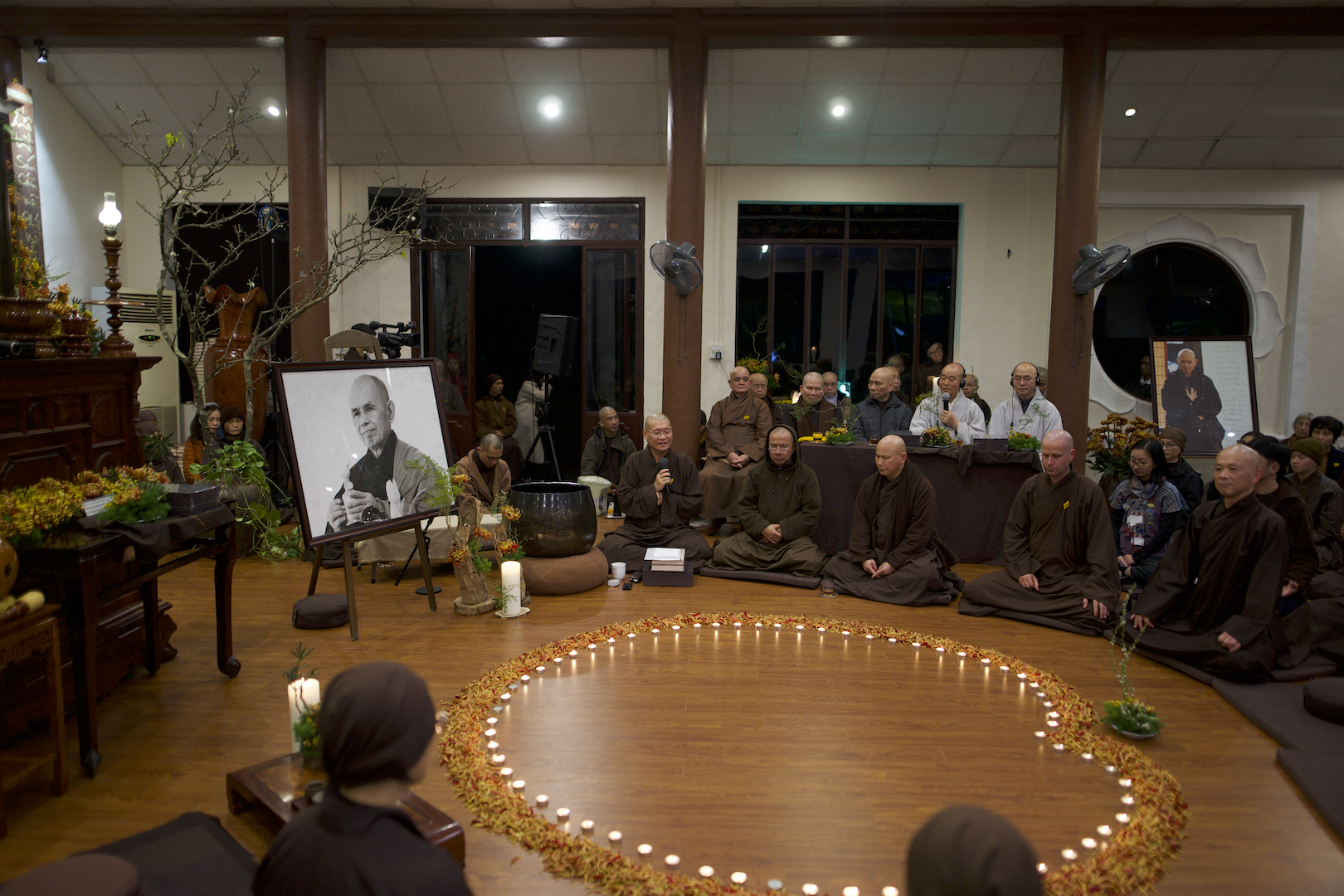 On the morning of January 10th when the official memorial ceremony took place with the presence of a thousand people (monastics and lay friends).