Scientists and Plum Village monastics from around the world gathered on Wednesday 26 April to launch the Thich Nhat Hanh Center for Mindfulness in Public Health at Harvard University.
The Thich Nhat Hanh Center, endowed through an anonymous $25-million gift and based at the Harvard T.H. Chan School of Public Health (HSPH), plans to educate the public about mindfulness and to pursue the evidence-based study of mindful practices, particularly those focused on nutrition and the environment.
Initiatives already underway at the Center include: "Minding Our Future," an interdisciplinary program helping people age healthily, and "Eat, Move & Live Mindfully," which teaches children healthy habits by focusing on nutrition, physical activity, and mindfulness.
When Dr. Lilian Cheung, Director of Mindfulness Research and Practice in the school's Department of Nutrition, attended a 1997 retreat at Plum Village, she was struck by the practice of mindful eating – "I could not get over the fact that my education never addressed mindful eating". Dr. Cheung went on to coauthor "Savor: Mindful Eating, Mindful Life" with Thay in 2010. 
You can read more about the opening in this Harvard Gazette article.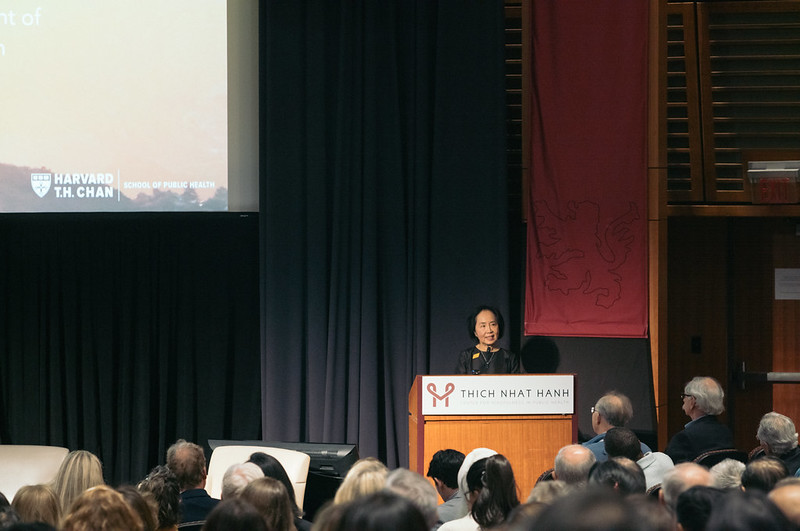 [Photos courtesy of Robert Walsh, see more here]