A documentary about Plum ViIlage and Thich Nhat Hanh, in cinemas this fall.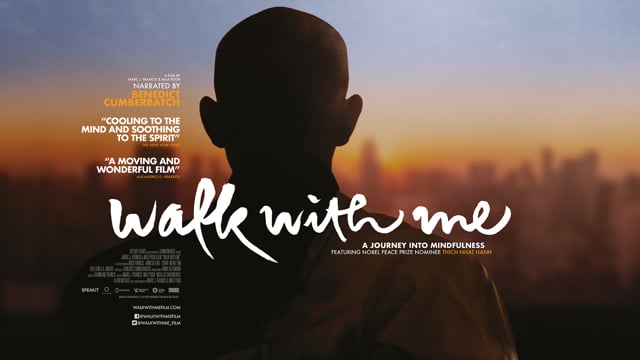 For the first time in its history, Plum Village has granted access long-term access to documentary filmmakers. Over three years, Max Pugh and Marc J. Francis have observed the lives of the monastics both inside their monastery and on their travels abroad.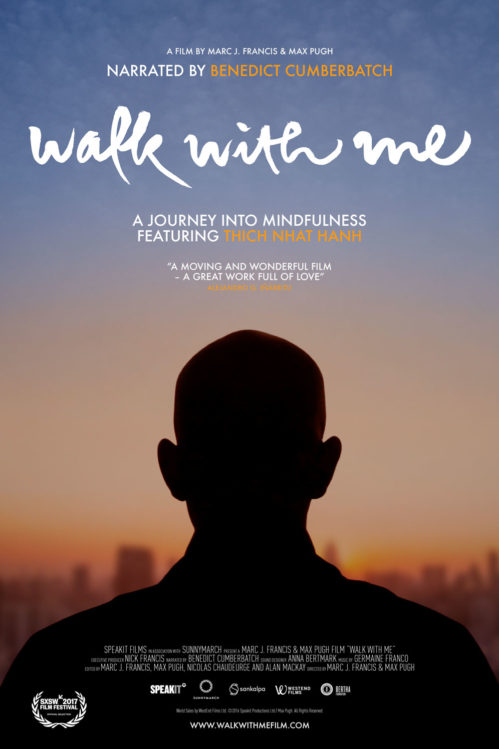 Through intimate interviews and observational filming, "Walk With Me – On The Road With Thich Nhat Hanh", offers a rare insight into monastic life and the deeply personal reasons why Thich Nhat Hanh's monks and nuns decided to leave their families and follow in his footsteps.
Emerging from this direct observation is an immersive film composed of a collection of poetic impressions, fragmented moments and images that unfold as the four seasons come and go. Like all random moments in life, these seemingly fragmented impressions all have some intrinsic commonality in that they touch the simple ordinary presence of being here, now.
Watch the movie online
Visit Website
---
Articles
Practice with us