In this extract from Answers from the Heart, Thich Nhat Hanh addresses how he sees the Buddhist view of homosexuality, and how we can free ourselves from the suffering caused by discrimination.
Q. What is the Buddhist view of homosexuality?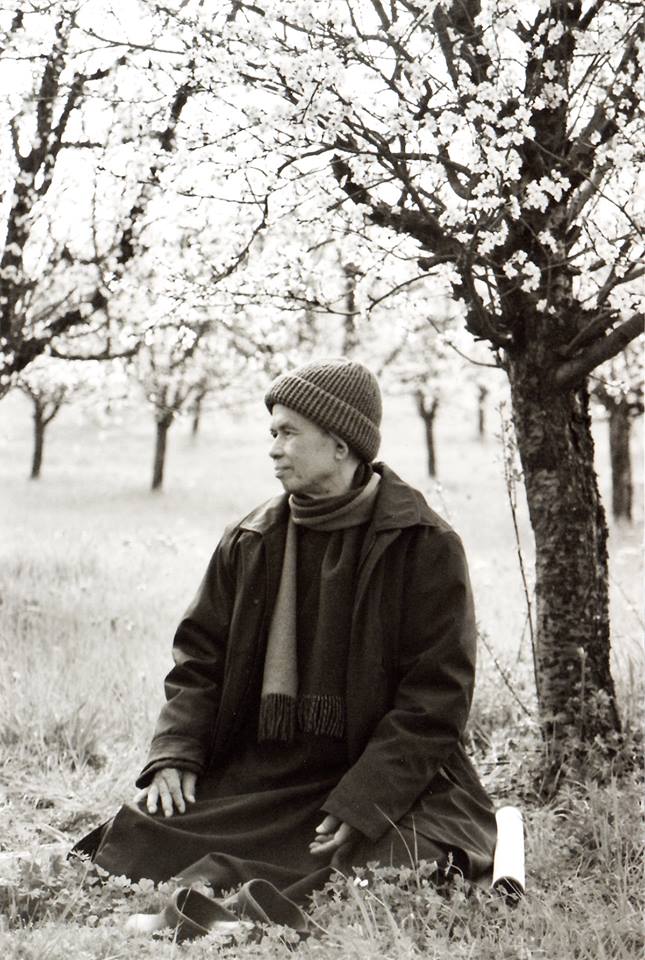 A. The spirit of Buddhism is inclusiveness. Looking deeply into the nature of a cloud, we see the cosmos. A flower is a flower, but if we look deeply into it, we see the cosmos. Everything has a place. The base—the foundation of everything—is the same. When you look at the ocean, you see different kinds of waves, many sizes and shapes, but all the waves have water as their foundation and substance. If you are born gay or lesbian, your ground of being is the same as mine. We are different, but we share the same ground of being. The Protestant theologian Paul Tillich said that God is the ground of being. You should be yourself. If God has created me as a rose, then I should accept myself as a rose. If you are a lesbian, then be a lesbian. Looking deeply into your nature, you will see yourself as you truly are. You will be able to touch the ground of your being and find peace.
If you're a victim of discrimination, then your way to emancipation is not simply by crying out against injustice. Injustice cannot be repaired by recognition alone, but by your capacity to touch the ground of your being. Discrimination, intolerance, and suppression stem from lack of knowledge and lack of understanding. If you're capable of touching the ground of your being, you can be released from the suffering that has been created in you through discrimination and oppression.
Someone who discriminates against you, because of your race or the color of your skin or your sexual orientation, is ignorant. He doesn't know his own ground of being. He doesn't realize that we all share the same ground of being; that is why he can discriminate against you.
Someone who discriminates against others and causes them to suffer is someone who is not happy within himself. Once you've touched the depth and the nature of your ground of being, you'll be equipped with the kind of understanding that can give rise to compassion and tolerance, and you will be capable of forgiving even those who discriminate against you. Don't believe that relief or justice will come through society alone. True emancipation lies in your capacity to look deeply.
When you suffer because of discrimination, there's always an urge to speak out. But even if you spend a thousand years speaking out, your suffering won't be relieved. Only through deep understanding and liberation from ignorance can you be liberated from your suffering.
When you break through to the truth, compassion springs up like a stream of water. With that compassion, you can embrace even the people who have persecuted you. When you're motivated by the desire to help those who are victims of ignorance, only then are you free from your suffering and feelings of violation. Don't wait for things to change around you. You have to practice liberating yourself. Then you will be equipped with the power of compassion and understanding, the only kind of power that can help transform an environment full of injustice and discrimination. You have to become such a person—one who can embody tolerance, understanding, and compassion. You transform yourself into an instrument for social change and change in the collective consciousness of mankind.
---