News of a series of Plum Village retreats offered online over the summer.
Dear Friends,
How can the energy of mindfulness help us navigate this moment for ourselves, our society and the planet? How can we grow through these challenges, to deepen our roots and explore creative new possibilities? What is the right thing to do, and what is the right direction? How not to lose ourselves in what's going on around us?
We invite you to come together, to strengthen our collective energy, and deepen our training in the energy of mindfulness. Plum Village will be offering four online retreats this summer, so you can connect to the monastics and so we can learn from each other's insights and experiences.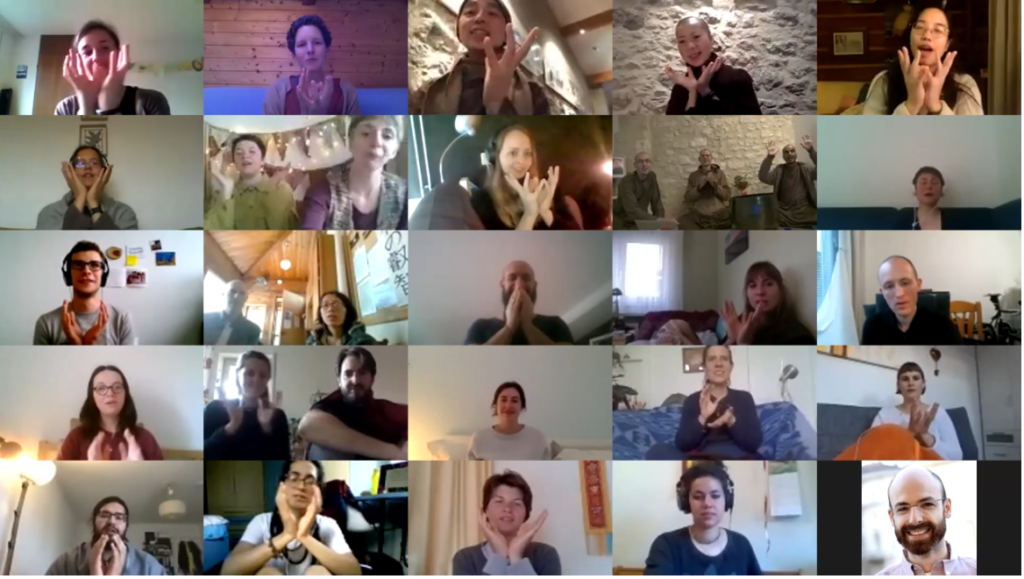 Please save the dates!
"Understanding our Mind: Buddhist Psychology & Neuroscience"
(6-day Retreat)
Tuesday 23- Sunday 28 June
"Cooling the Flames: The Art of Cultivating Calm, Compassion and Courage in Ourselves and in the World"
Friday-Sunday 10, 11, 12 July
"The Art of Awakened Living: transforming habits, refreshing relationships and reclaiming our freedom"
Friday-Sunday 24, 25, 26 July
"Love is the Way"
Friday-Sunday 7, 8, 9 August
Each day will have a full and varied program of practices and teachings (from morning to evening), including an opportunity for about 300 people to join live Dharma sharing circles with monks and nuns. This is a creative experiment to explore how we can connect virtually to our spiritual family and bring the collective energy of mindfulness into our lives and homes.
More information about the detailed schedule and registration will be posted very soon.
We look forward to you joining us.
A lotus for you,
Buddha to be,
The Plum Village Monks and Nuns