We invite you to enjoy the Plum Village celebrations of Vesak Day 2020.
Traditionally, the monastics organize Vesak celebrations together in one hamlet along with many guests. This year we celebrated it in three hamlets separately due to Covid-19. Vesak is a chance for us to express our respect and gratitude to the Buddha, the one who shows us the way to live happily.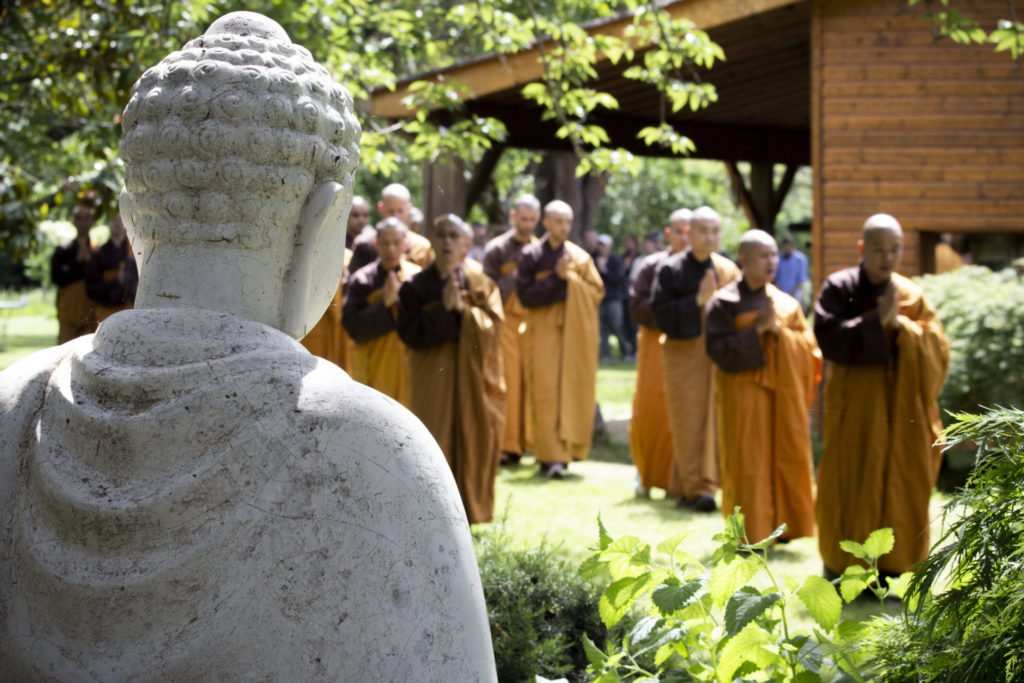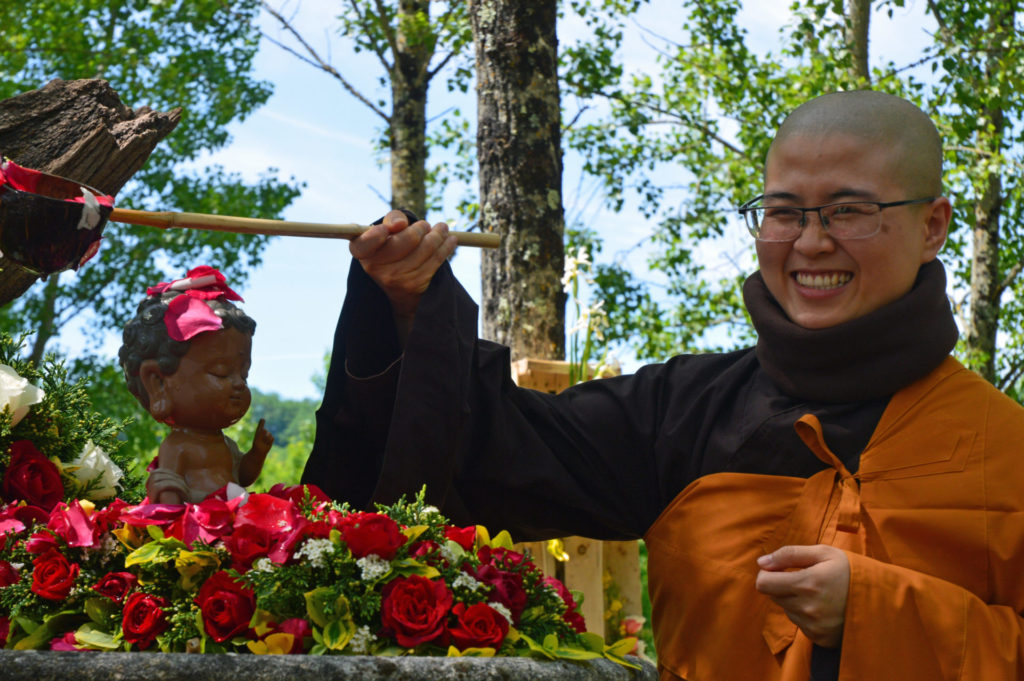 More Photos
Thich Nhat Hanh on Vesak Day
Today we celebrate the appearance of Siddhartha on this planet. However, the majority of us only worship Siddhartha as a supreme sacred power with the ability to bless and to protect us from danger. Not many are able to walk the path he has walked, to handle suffering, generate happiness, reestablish communication and touch Nirvana in the present moment. Our Buddhism of today mostly is a Buddhism of devotion. What the Buddha advised us—to let go of such things as fame and sensual pleasures—we now ask him to grant us.
Thich Nhat Hanh