Brother Phap Linh aka, Brother Spirit, recently spoke at Overheated, a climate event in London co-presented by Billie Eilish. He is one of the teachers on the Plum Village online course, Zen and the Art of Saving the Planet, which supports transforming climate anxiety and overwhelm into mindful action.
"It's Not Just You" panel on Eco-Anxiety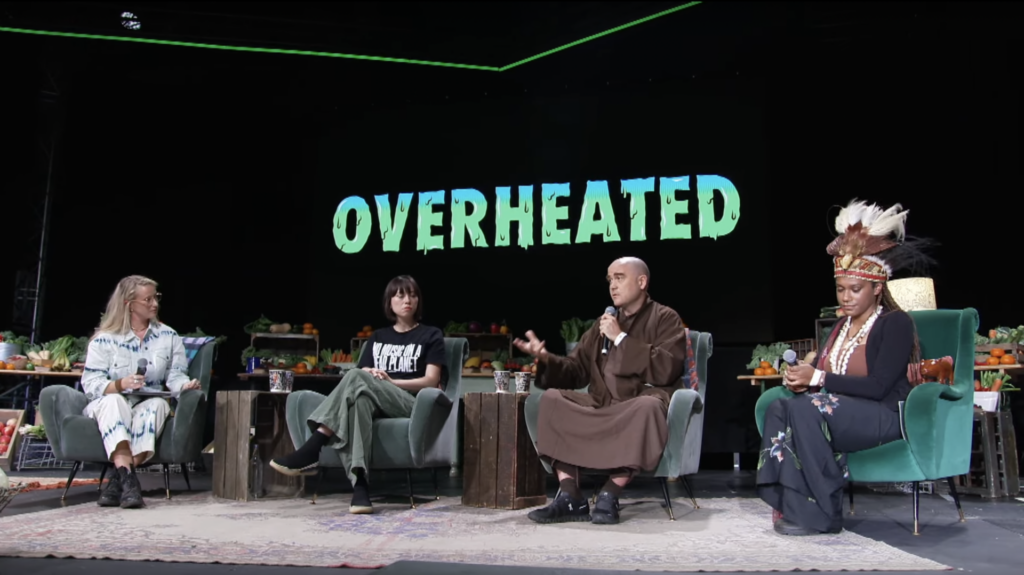 This panel talk took place at a recent Overheated event, organised by Billie Eilish and Support + Feed. This event brought together climate activists, musicians, and designers to discuss the climate crisis and their work to make a difference.
Brother Phap Linh was speaking alongside inspiring activist leaders Tori Tsui and Koteka Wenda, and the discussion was moderated by documentary filmmaker Alice Aedy. The panel, titled "It's not just you" focused on the rise of eco-anxiety during these times of climate crisis.
Brother Phap Linh spoke about how this anxious response to the current global context is a "sane response in an insane world," and offered guidance on how to meet the most painful emotions within us in a way that helps us to grow.
"Being able to courageously look at the suffering of the situation – personally, of my friends, my communities, and beyond that the communities on the frontlines of climate injustice – staying aware of that is actually the source of compassion."
Opening Meditation – the Wonder of Water
Brother Phap Linh was also invited to open the event with a guided meditation. After beautifully contextualizing how meditation can help us in our climate response, he invited the audience, in person and globally, to "feel the wonder of letting a cloud roll over your tongue" whilst taking a sip from a glass of water. Maybe you would like to get yourself some water and do the same?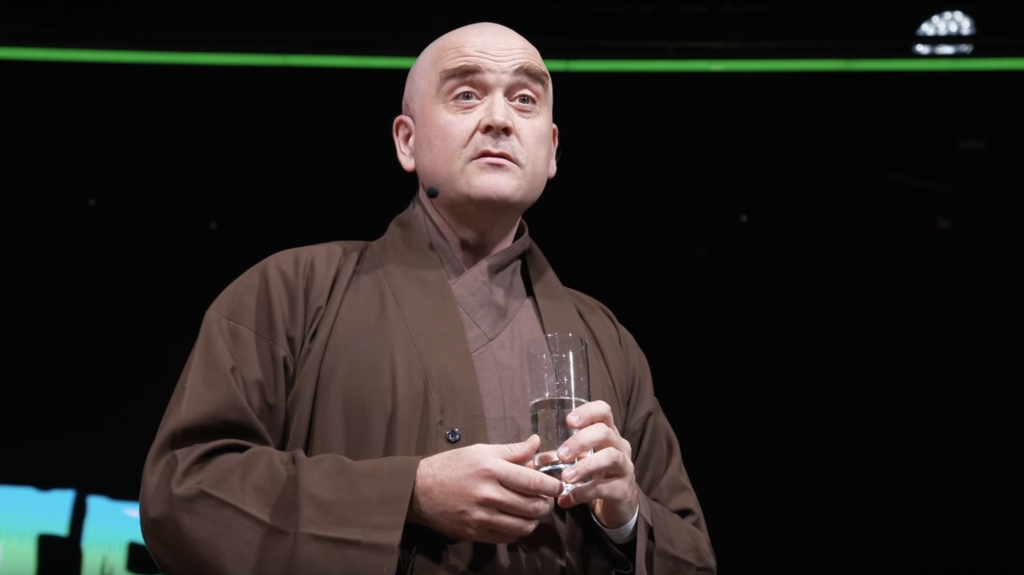 ---
Dive Deeper: Zen and the Art of Saving the Planet
To explore these lessons more deeply please join us at the upcoming Zen and the Art of Saving the Planet Online Course. This course is a 7-week online learning journey to nurture insight, compassion, community, and mindful action in service of the Earth.
Registrations are now open for the upcoming course cohort, which will run from 15th October until 3rd December 2023. Places are limited and there are many scholarships available, so please help us spread the word and if you are interested please register as soon as possible.