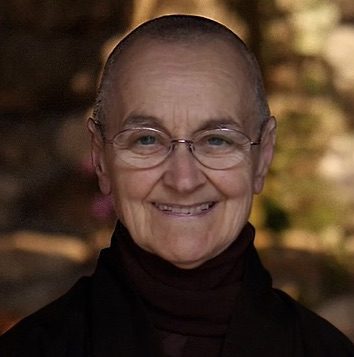 True Adornment with Awakening
Life Story
Sister Chân Giác Nghiêm met the Venerable Zen Master Thich Nhat Hanh (Thay) in 1985 during his first teaching in French in Lyon. Since then she has followed his practice and his teachings. A happy wife and mother, she was a geriatric physiotherapist. The living conditions allowed her to ordain as a novice nun on 4 December 1999 in Plum Village, and to receive the Bhikshuni precepts on 9 January 2003.
Deeply Christian, she was able to open her heart where Buddha and Jesus are brothers. Sister Giác Nghiêm became a Dharma teacher in 2008. Thay entrusted her with the responsibility of the abbess of a new center near Paris: La Maison de l'Inspir in Noisy-le-Grand. The center has since moved and is now open in Villeneuve sur Bellot 77510.
Dharma Talks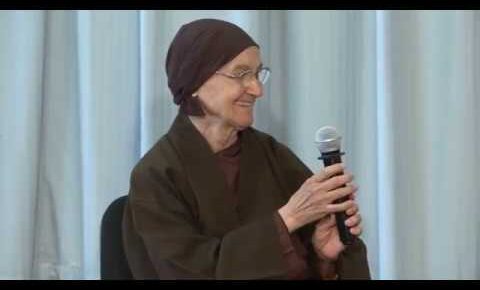 Children asking questions during 3rd week of Summer Opening 2019 in Plum Village France.
Articles