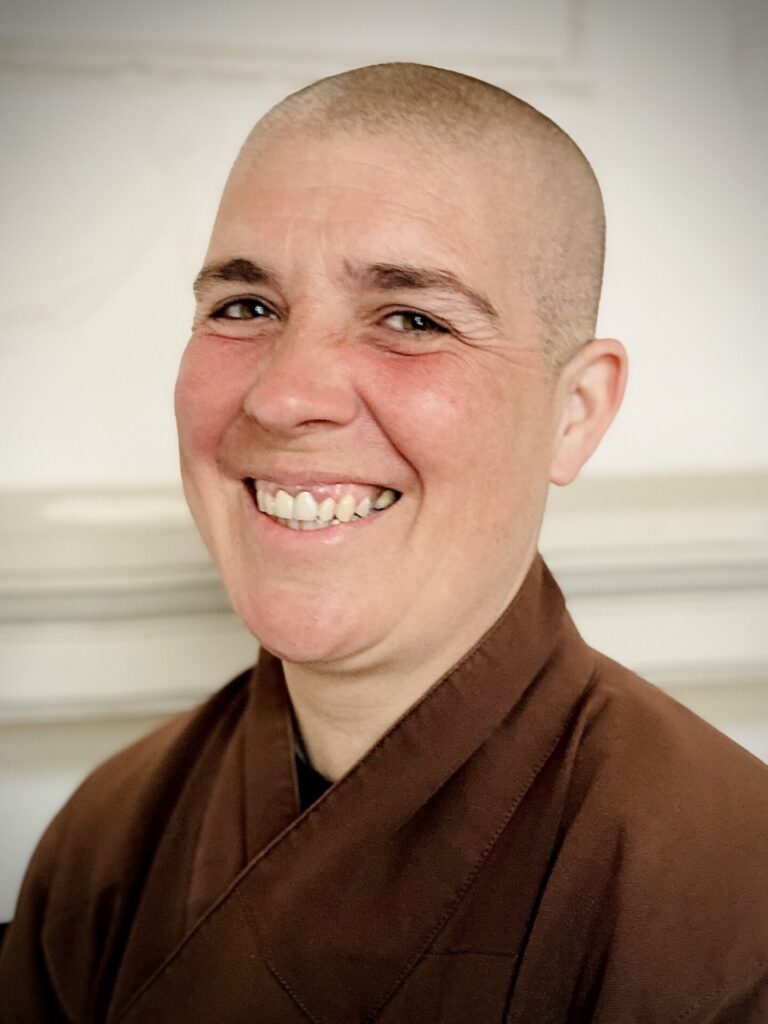 True Adornment with Power
Sister Chân Lực Nghiêm is a Zen Buddhist nun ordained in 2008 by Zen Master Thich Nhat Hanh in Plum Village. She received the Dharma Lamp to become a Dharma teacher in 2016.
Sister Lực Nghiêm has offered retreats In Israel/Palestine and continues to organize opportunities for young Palestinians to come to Plum Village to experience mindfulness practice in the spirit of brotherhood and sisterhood, joy, and compassion.
In 2016 Sr. Lực Nghiêm started a Happy Farm in the Lower Hamlet and reached out to local organic farmers and groceries to help her community eat more local and organic.
She is always looking for ways to improve her relationship with Mother Earth and to be in touch with the suffering of the world in order to find answers in herself and within her community. She is the founder and one of the core members of "Gardiens de la Terre" (Guardians of Earth) – a French monastic and lay community of Plum Village applied Buddhism for the ecology.
She has a strong aspiration to walk the path of spirituality and service and at the same time knows when to enjoy playing guitar and singing.
Dharma Talks
Questions & Answers
Articles