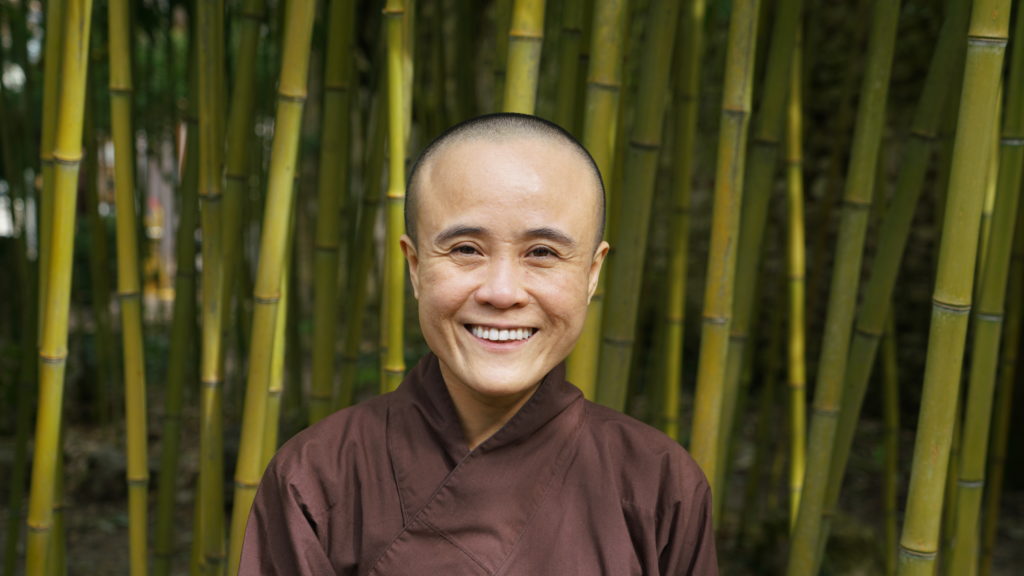 Adornment with Sunrise
Life Story
Sister Chân Thăng Nghiêm was ordained by Thầy as a novice nun on October 26th 2003 as a member of the "Simsapa" (Rosewood) family in Plum Village, France. She received full ordination as a bhikshuni on December 18th 2006, and the transmission of the lamp from Thầy to become a Dharma Teacher on February 18th 2011.
She was born in Vietnam, and then she moved to the USA in 1995 with her family. When she joined a public talk from Thầy at a local area of a high school in the USA, she was deeply impressed by the beauty of the sangha. It planted the seed to become a nun in her. As a Dharma Teacher, she continues the work of planting wholesome seeds in many people. She aspires to spread the Dharma to many local areas in the world, in order to help people who are not able to come to Plum Village to learn and practice mindfulness.
While at home in New Hamlet, she finds many ways to be with her younger sisters: hiking, mentoring, walking in the forest on lazy days to connect with nature, having picnic lunch, and lying down in a hammock. Her favourite practice is tangerine meditation.
Dharma Talks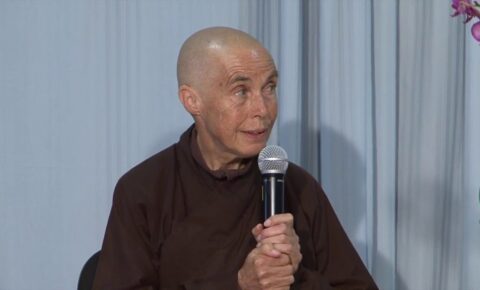 First questions and answers session of the 2018 Rains Retreat.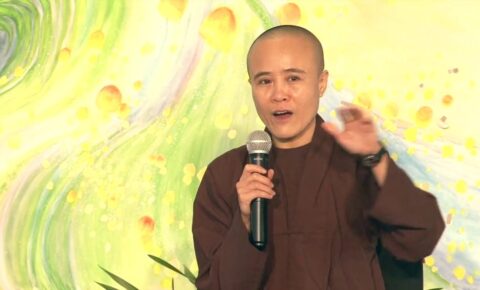 Br. Michael and Sr. Thăng Nghiêm share practical and sometimes intriguing methods that help them to stop. We may have the best intention to stop, and to listen with compassion to ourselves, to those around us, but we still find it difficult to actually stop. Help us caption &…