On the 11th of May, the community at Plum Village Monastery celebrated Vesak, the holiday which commemorates the life and enlightenment of the Buddha.
Photos of the Vesak celebrations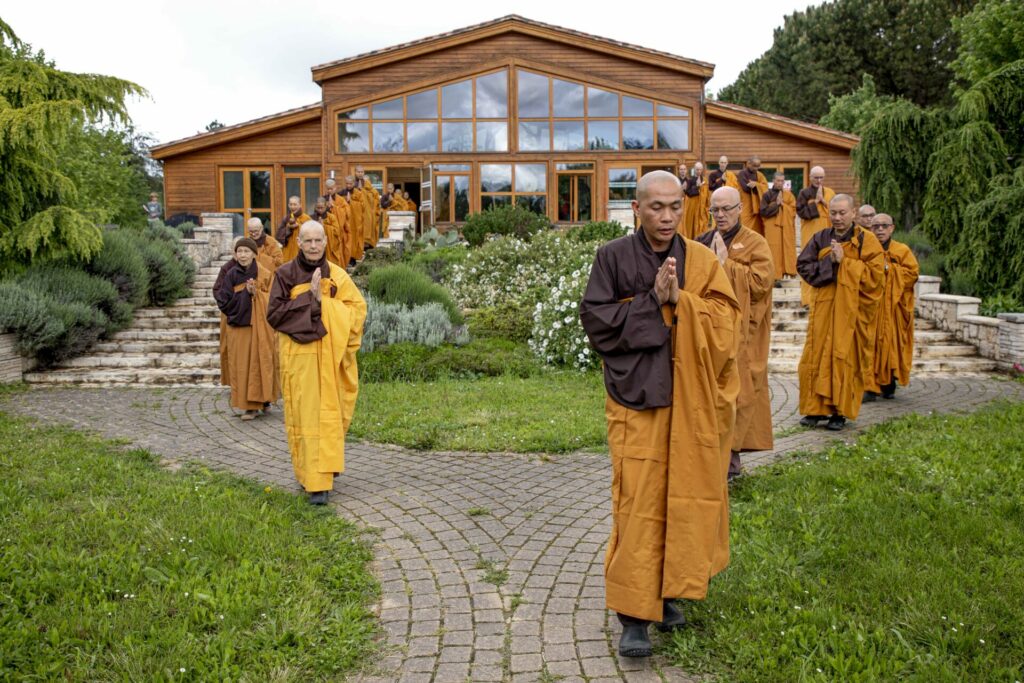 ---
Practicing with Vesak and the Buddha
A short talk from Thay: Is the Buddha in the car?

If there are 50 people in the bus, and one of them is breathing in mindfulness, that means the Buddha is in the bus. If not only one, but two, three, or five people are breathing mindfully and enjoying the landscape mindfully, then the presence of the Buddha is assured. And if 50 people breathe mindfully, then that would be wonderful! We only need one person in the car to breathe mindfully to have the Buddha present in the car. With the presence of the Buddha everyone is safer and protected by his energy.